Matias de Olmos: The Life of an International Polo Coach
Written by: Ismail Umar
Posted on: April 03, 2015 |

Comments | 中文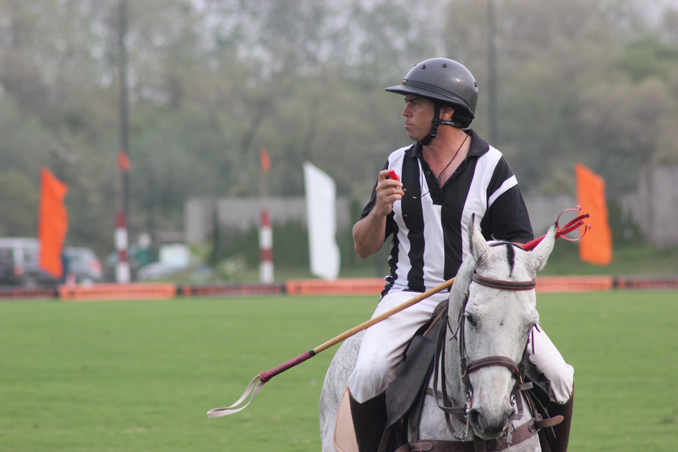 Matias in Action
In a short span of one year, the Islamabad Club Polo Ground has transformed the sports scene in the capital, with the introduction of a world class polo ground and an international standard training academy, rapidly widening the base of polo players in Islamabad. This first-rate academy was previously coached by Marcus Hancock, an accomplished player hailing from London. A month ago, he was replaced by Matias De Olmos, a distinguished Argentine player who has conducted polo training in various countries around the world. Youlin spoke to Matias about his journey as an international polo trainer, as well as his experience and views about polo in Pakistan.
Matias started riding at the astoundingly young age of 3 years. He always had a deep affection for horses, and as a young teenager, developed a passion for show jumping. He was also interested in playing tennis. However, at age 15, he was introduced to polo, and fell in love with it. He left all other sports, and decided to concentrate exclusively on polo. His passion for the game came from his great uncle, Carlitos de la Serma, who was among the world's top ten polo players at that time, as well as the winner of various tournaments. An eight-goaler, Carlitos taught his grand nephew all the tips and tricks of the game.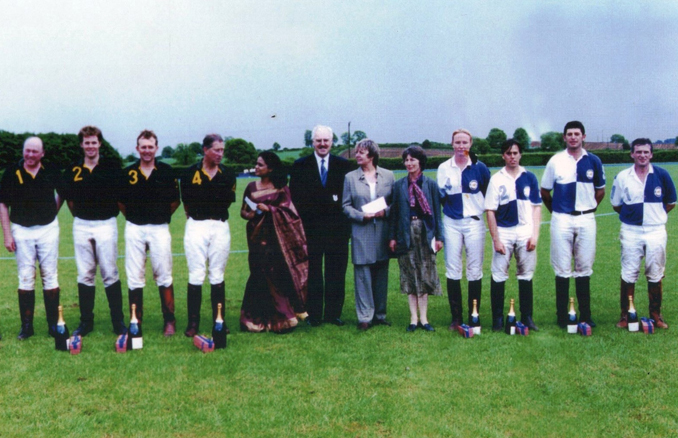 At the Cirencester Polo Club with Geoff Marshall (1st from left)
After practicing polo for a few years in his grandmother's farm, Matias travelled to England at age 18, where he played under Geoff and Jenny Marshall in the Cheshire and Cirencester Polo Clubs. The latter is a prestigious club where several members of the British Royal Family have played polo, including King Edward VIII, Prince Charles, and his sons, Prince William and Prince Harry. The young Matias developed a strong bond with the Marshalls, and learned a great deal about the sport from them. "They were the best patrons I could have possibly asked for", says Matias, "They were like my father and mother". He played 18 polo seasons in England, and took part in several major tournaments, such as the Gerald Balding and Royal Windsor.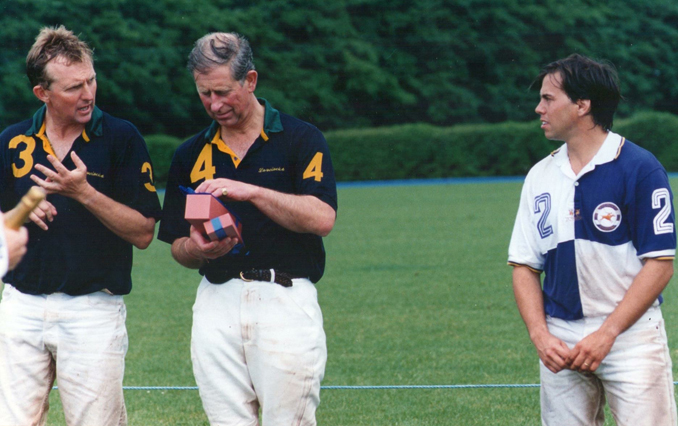 Matias with Prince Charles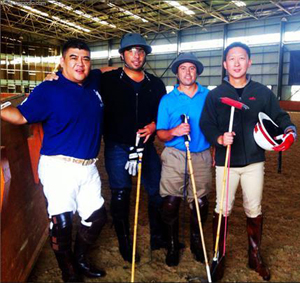 At the Tang Polo Club arena with Liu ShiLai (right)
Ever since then, Matias has travelled around the world, played in international tournaments, and taught polo to young players in various countries. He has conducted extensive training at home, in England, Switzerland, Jordan and China, and now Pakistan. He discussed in particular detail his experience in China, where polo has been an object of fascination for a long time, as China borders Central Asian countries, where the game is believed to have originated. In China, Matias played in the Argentine Polo Cup and the China Open. Currently, he is also managing a private polo club in Beijing called the "Tang Polo Club", owned by Liu ShiLai. So far, out of the 5 polo clubs in China, Tang is the most impressive, boasting world class facilities and top quality horses.
Polo is an expensive sport. Buying match equipment, maintenance of the horses and grounds, and training of the players requires a lot of capital. This is usually taken care of by 'patrons': resourceful players/owners of polo teams who finance the players and their match gear. They are present in every country where polo is popular. While some patrons fund their teams purely out of love for the sport, others see it as an opportunity to network and earn profits in the long run. Regardless, without them, there would be no professional polo. In addition to patrons, matches are also funded through advertising and sponsors.
Coming to polo in Pakistan, Matias expressed optimism about the rapid growth of the sport in the country, and lauded the positive energy and enthusiasm of the young players. Currently, he is coaching 6 different groups, each having 5 to 6 players. His lessons are a mix of theory and practice, some conducted on the field and others in the classroom. The number of trainees is steadily rising. Matias sees great potential in his young students. He particularly mentioned Hamza Nawaz, a 19-year-old with great abilities and skill, who is already a four-goaler.
Matias also pointed out a few areas in local polo that need improvement. The horses being used to play here are not up to international standards. This issue needs to be resolved soon, as the game is entirely dependent on horses, and no matter how good the polo player, he/she cannot perform well without an equally good horse. Moreover, the saddles are outdated, and need to be replaced. However, Matias explained that these issues exist only because polo has been recently introduced in Islamabad. He is confident that as the sport gains popularity here, the situation will rapidly improve, and more patrons and investors will join in as well. Matias praised the proactive vision and initiative of the club committee, which consists of Arif Mahmud Khan, Secretary of the Islamabad Club, Col. Sher Khan, Col. Gill, Christina Von Sperling, Col (R) Raja Nadeem, and now Matias himself.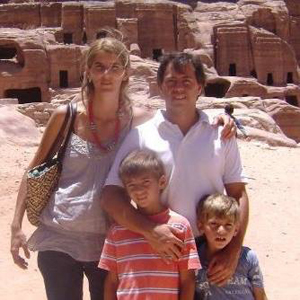 With family in Jordan, 2011
Being an international polo coach is no easy feat. For about 22 years now, Matias has been coaching and playing polo outside of Argentina, and only goes back home for a few months each year. He travels around the world with his wife, two sons, and a traveling teacher. He considers himself lucky to have an extremely supportive wife, who manages the house and takes care of the family when he is away, and also happens to love horses.
When asked how Argentina has managed to produce so many fantastic polo players, Matias responds by saying, "We (Argentines) are riders. We learn to ride at a very young age. I started riding when I was 3 years old". Good horses and good riding skills are the key to success in polo, according to Matias. "I'm trying to improve riding skills in Pakistan", he says. "You cannot be a good polo player if you're not a good rider".
For Matias, and several others around the world, polo is not merely a sport. It's a lifestyle. "Once you touch this polo stick, you are hooked forever", he says, "and once you are hooked, your life changes. You work for polo, eat for polo, and sleep for polo. It becomes more than a sport. It becomes your life".
You may also like: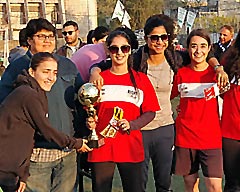 Right to Play & Total Football kickoff Girls Football Tournament 2017
(December 28, 2017)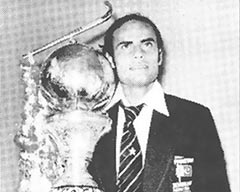 70 Years of Sports in Pakistan: Defying the Odds
(August 23, 2017)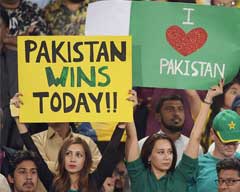 Lahore Rises Like a Phoenix to Hold a Memorable PSL Final
(March 06, 2017)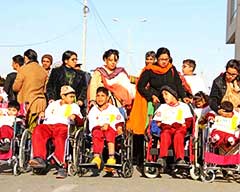 Running for a Cause: 2nd Unified Marathon by Special Olympics Pakistan
(February 06, 2017)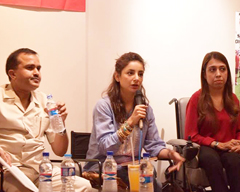 Special Olympics Pakistan at T2F: 'Inclusion Elevates All'
(July 26, 2016)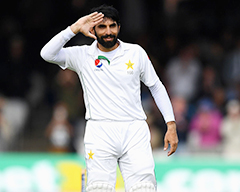 Pakistan Break 20-Year Curse to Become Lords against England
(July 18, 2016)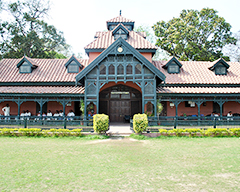 The Long Innings of Lahore Gymkhana Cricket Ground
(June 03, 2016)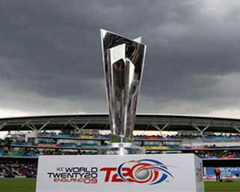 T20 World Cup 2016 – What To Expect?
(March 16, 2016)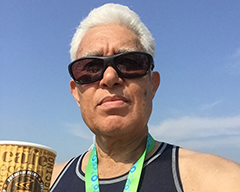 Achieving the Impossible: A Conversation with Saqeb Lone
(March 04, 2016)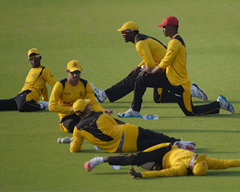 Zimbabwe Braces Itself for Controversy-Plagued Pakistan
(May 21, 2015)

Interview With Javed Miandad - Part II
(September 19, 2012)