THE VOICE FROM XINJIANG
Written by: Aiza Azam
Posted on: October 29, 2013 |

Comments | 中文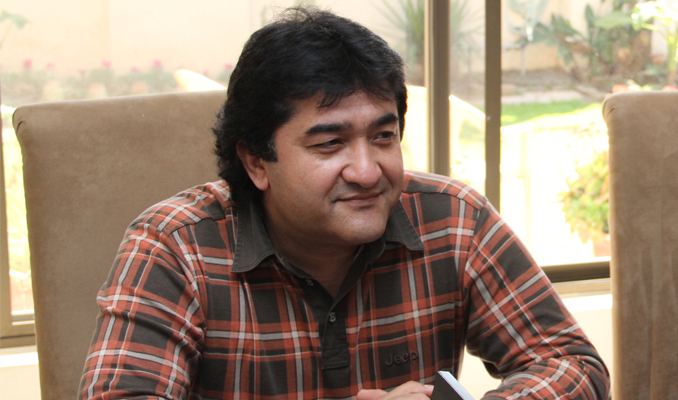 Ghalipjan Ghopur at the Youlin interview
Early this year, the renowned singer from Xinjiang, Ghalipjan Ghopur, visited Pakistan as a guest of the Chinese Embassy. He granted an exclusive interview to Youlin.
The auditorium of the Pakistan National Council of the Arts boomed with a powerful voice that instantly transported the audience to the beautiful grandeur of China's Xinjiang region. The listeners clapped and swayed in tune to the lyrics being belted out, overshadowing the accompanying music. The voice was music itself.
Ghalipjan Ghopur, or Ali, as he is popularly known, hails from Urumqi. He and his wife, Nur Amina, are members of the Xinjiang Regional Song and Dance Assembly, and are National Level One performers (the highest level of excellence of the country): he as a singer, she as a dancer. They visited Pakistan early this year as guests of the Chinese Embassy, to participate in the Chinese New Year celebrations. Their itinerary included a program at the Embassy in Islamabad, where the chief guests were President Asif Zardari and his family, and a special performance at the PNCA for a huge Pakistani audience. The visit was their first to Pakistan, though it was by no means their first time performing abroad. Ali tells us about some of the countries where he has represented his own: Turkey, Iran, Kyrgyzstan, Uzbekistan, Turkmenistan, Malaysia, and even Bahrain. But these are only a few names off the list, as he has represented his region in more than 50 countries, in addition to holding performances all across China.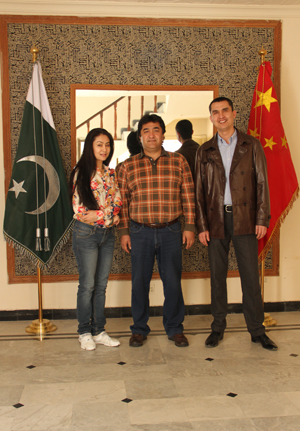 Ghalipjan Ghopur with his team at PCI
Before they came here, Ali and Nur had a certain image of the country, one that corresponded to that formed by most first-time visitors in terms of the security issues. But it turned out to be a rather pleasant surprise, particularly Islamabad, which they described as "a garden-like city." They found similarities between Pakistan and Xinjiang in the cuisine, the culture, and even certain social traditions. Added to that was a unique shopping experience, interesting sight-seeing ventures and the sheer hospitality of the local people, all of which combined to produce a markedly positive impression.
Comparing it to other Muslim countries they visited, they felt that while they had observed similarities in those instances also, the case of Pakistan was different; there somehow seemed to be a stronger, much deeper connection with this region. And it convinced them of not only the need but also the potential, for more in-depth cultural exchanges between Pakistan and Xinjiang.
Both Ghalipjan and Nur began their careers at young ages. He was born into a family of performing artists and grew up in an environment of singing and dancing. His singing career on stage began at the age of 13. Some years later, he went to the Xinjiang Art College, and from there he was sent to the Central College for Music in Beijing to study for a further two years. In this, he had the generous support and encouragement of the regional government. Nur, for her part, was born into a family of teachers. At age 11, she was selected to study at the Xinjiang Arts College for her dancer's physique and talent. After completing her training, she joined the Xinjiang Assembly. Ghalipjan has been a member of the music industry for 29 years, and Nur has belonged to the dance industry for 21. They have performed all over China for welcoming audiences who are enamored with Xinjiang's music, songs and traditional dances. Ghalipjan cites a performance in the People's Hall in Beijing, on May 21st 2012, as one of the highlights of his career.
Their performances have also been very well received internationally. Ghalipjan's last performance before his trip to Pakistan was in Iran, where he sang 26 songs – all on different themes and subjects – to an audience of over 3000. He has also performed in collaboration with several international artists. One of his favorite experiences was in Turkmenistan, in 2010, where he participated in the Turkmen Cultural Festival. 68 countries participated on the occasion, and Ghalipjan, singing in Uyghur, bagged the Gold prize for China.
Ghalipjan's songs, he explains, have very universal themes, exploring the ideas of love, love for one's country and love for one's people. And he does not limit himself to one particular genre, having sung folklore, operas, Xinjiang Uyghur Muqam, and even Xinjiang pop music, focusing always on only what appeals to him. "I love opera!" he states emphatically. "And the Italian tenors are marvelous!" His favorite is Pavarotti. "A man with a voice like that has to be from Xinjiang." Most of the songs he sings are composed especially for him.
Talking about the music industry in Xinjiang, he explains that the traditional music is very different from the Xinjiang music which is influenced by western culture, but the traditional kind has proven to appeal to everyone, across age and genre preferences. The regional government, he relates, has always given complete support to the traditional arts, both financially as well as through other means. It is because of this, he believes, that the 12 Uyghur Muqams were listed as part of UNESCO's World Cultural Heritage in 2005.
Ghalipjan reveals that he would be very interested in collaborating with Pakistani singers on their traditional and classical music. He has been thinking avidly along the lines of initiating an exchange between his region and Pakistan, inviting Pakistani singers to perform on Xinjiang stages and vice versa. He also hopes to plan a visit to Pakistan in the near future to perform for the Pakistani public.
What he really wishes for, he says, is that the Pak-China friendship between the people of both nations goes from strength to strength. He believes it is critical to step up cultural exchanges in order to develop a better understanding of each other, and expresses his intention to make a personal effort to do what he can for bilateral people to people relations. "In the first exchange," he says, "we will become friends. In the second exchange, we will become relatives."
Before taking leave, he regales us with a beautiful rendition, in near-perfect Urdu, of the famous Pakistani song Mein Bhi Pakistan Hun (I Am Also a Pakistani).
You may also like: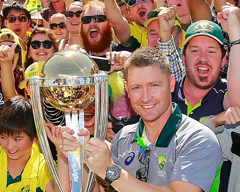 Australia Pulverizes New Zealand to Bag World Cup 2015 Trophy
(March 30, 2015)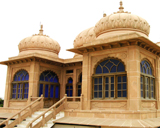 The Undying Grandeur of the Mohatta Palace Museum
(March 29, 2015)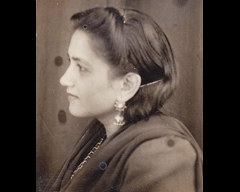 Ada Jafarey: A Tribute
(March 27, 2015)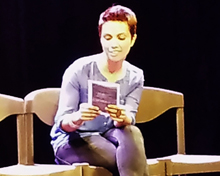 Me, My Mom & Sharmila: Fawzia Mirza and the Brown Woman
(March 26, 2015)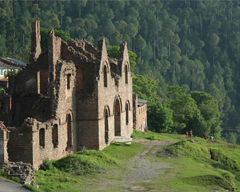 Silk Road: The Picturesque Mansehra and Abbottabad-VI
(March 25, 2015)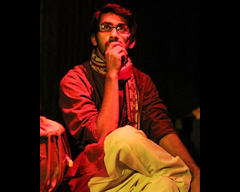 Azeem Hamid and the Independent Theatre Company
(March 25, 2015)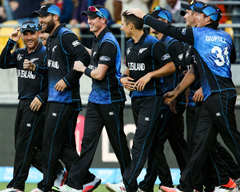 New Zealand to Choke South Africa and India to Overpower Australia?
(March 24, 2015)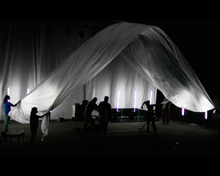 NAPA International Theatre Festival 2015: 'Among Fog'
(March 20, 2015)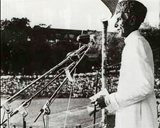 Pakistan Resolution Revisited
(March 20, 2015)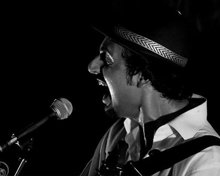 Faizan Tirmizi - The Ideology of an Aspiring Musician
(March 12, 2015)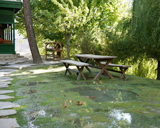 Hunza Valley: A Fine Balance between Tradition and Modernity
(March 10, 2015)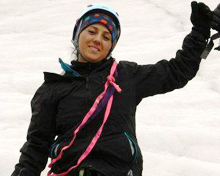 Samina, we are proud of you!
(March 06, 2015)