Fujian Cuisine
Written by: Robynne Tindall - Posted on: September 10, 2014 |

Comments | 中国 (Chinese)
Google Translation: اُردو | 中文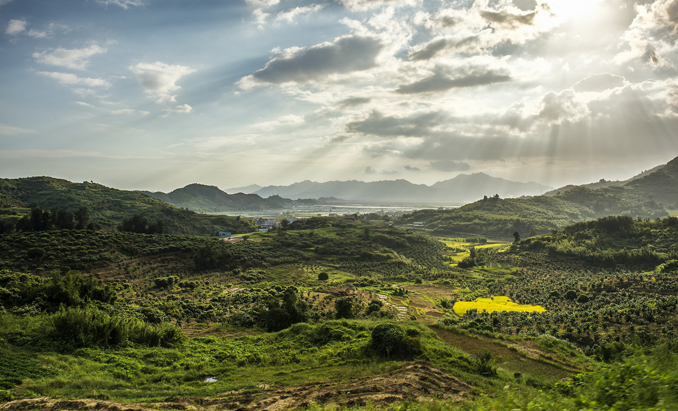 Fujian is renowned for its beautiful natural scenery, both coastal and inland (Flickr user Johnlsl)
Fujian is a province on the southeastern coast of China, boasting both incredible natural scenery and some of China's wealthiest port cities. The province's impassable, mountainous terrain has helped it to remain one of the most culturally and linguistically diverse provinces in China; small villages just 10 km apart often speak mutually unintelligible dialects.
The coastal location has exerted the biggest influence on the cuisine of Fujian, with a diverse range of seafood used in many dishes. Fujian cuisine is known in China for its predominant umami flavor (xianwei), the basis of which often comes from seafood. Fujian cuisine also boasts a number of seafood-based seasonings, such as fish sauce and shrimp paste, which are uncommon in the majority of Chinese cuisines. Commonly employed cooking techniques include braising, stewing and steaming, and soups play a major role in many dishes (as is often the case in southern Chinese cuisines).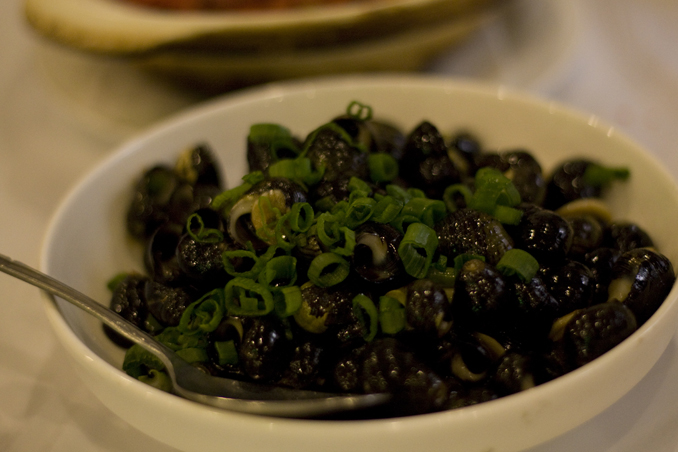 Snails are a popular dish in Fujian cuisine (Flickr user Kent Wang)
Popular Fujian dishes include oyster omelet, yanpi (literally "swallow skin", thin dumpling wrappers made from large quantities of minced pork), snails cooked in rice wine, and stuffed fish balls.
One of the most famous dishes in Fujian cuisine has a rather intriguing name: Buddha Jumps Over the Wall. The story goes that the aroma of the dish, which is made with up to 30 complex ingredients such as shark's fin, abalone, quail's egg, chicken breast, pig's trotters and sea cucumber, was so strong that it enticed an otherwise vegetarian Buddhist monk to jump over a wall and sample the dish. Today, concerns over the sustainability and inhumanity of shark's fin fishing techniques mean that the dish is most often made without shark's fin.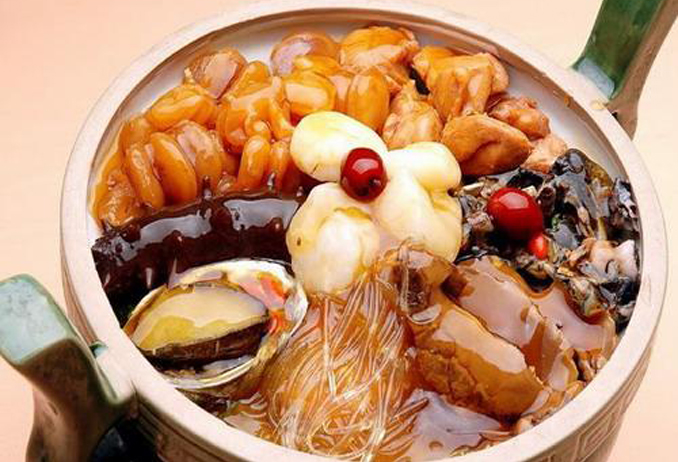 Buddha Jumps Over the Wall represents the bounty of Fujian cuisine in a single dish (wenwen.soso.com)
Sitting just 180 km away across the Taiwan Strait, the cuisine of modern Taiwan has also been notably influenced by Fujian cuisine. Snack dishes such as oyster omelet and popiah (a thin pancake filled with vegetables and peanuts) can be found at night markets across Taiwan and cities in Fujian province.
Robynne lives in Beijing, having moved there from the UK in 2011. During the day she is the food and dining editor for a local expat magazine and at night she can be found all over town searching out the most interesting restaurants.
twitter.com/gongbaobeijing
instagram.com/gongbaobeijing

You may also like: