Kuala Lumpur
Written by: Shahida JJ - Posted on: July 09, 2012 |

Comments | 中国 (Chinese)
Google Translation: اُردو | 中文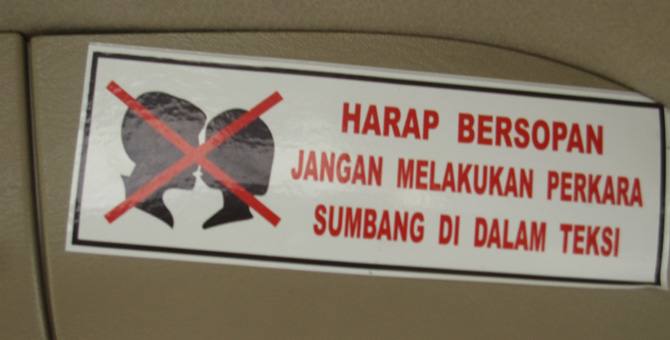 Staying on the 35th floor of the Sheraton Imperial Hotel in the city, Kuala Lumpur, in close proximity to the high rise modern Twin Towers. KL is sanitized and more modern and efficient than any western country. Across the street from the hotel was a line of "clubs", as informed by the Reception on arrival (in an Islamic country!!). Told him was too old to visit them!

Toured the city during the day on taxi, foot and British type double decker "Hop on Hop off" bus, with 23 stops around the city, and rather a comprehensive recorded loudspeaker guide. Slept at night, but was disturbed at 11 pm by the sound of music. Thought a band was practicing in the hotel or there was a party. It continued non-stop till 5 am, and happened every night. Was disturbed. The morning I was checking out, gave a written note to the reception of about my nightly ordeal. All came apologizing. "It is the night clubs, they have to stop at 3 am, or we call the police. We could have changed your room. What can we do for you now? Will give you a taxi to the airport (50 miles away), compliments of the hotel." Was planning to take the modern train from Central to the new KL airport, spread over 5 miles.

Was put on a taxi.Began to chat with driver. 5 highways led to the airport. While it was too congested earlier, now there was no traffic. Drove through coconut groves and rainforests. Driver was a Muslim like me. Developed an instant bond. Prime Minister Mahatir did it all, transformed the country. Taxi was brand new and its meter too ran efficiently. But my hotel gave me a treat and paid for the trip,to make amends for my sleepless nights!

Behind the driver's seat on the car walls were signs put up by the taxi licensing authority - of don'ts:

No smoking. No dogs. No Dorian, a tropical fruit.

"Why no Dorian?" I ask.

"It is a smelly fruit and makes the car smelly."

What attracted my attention was a sign on the right side behind the driver's seat, showing male and female faces, lips close to each other, with a red cross across it. Inquired of the driver what that meant.

"Kissing is not allowed in the taxi, as it disturbs me if kissing is noisy," says he.

"Why do you watch them? You drive your car." I said.

"No it disturbs the driver, if it is noisy, so the authority has made that a law," he replied.

So do not kiss noisily when in KL taxis!!

You may also like: