Prada outfits, Pakistani style!!
Written by: Shahida JJ - Posted on: September 19, 2012 |

Comments | 中国 (Chinese)
Google Translation: اُردو | 中文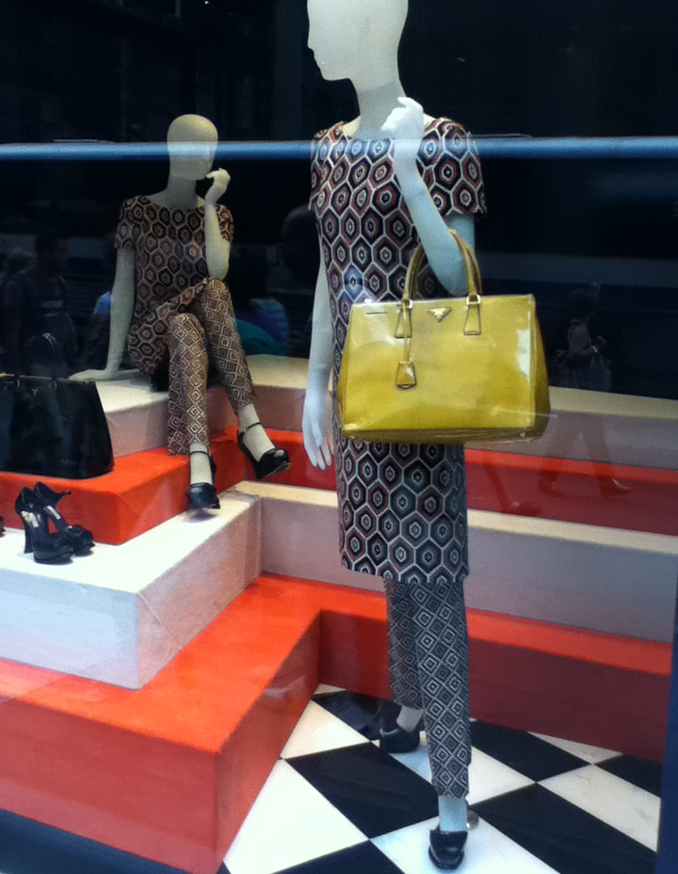 Walking on Fifth Avenue. Beautiful, bright, sunny August day. European tourists and New Yorkers pack the wide sidewalk. Do window gazing, stopping to look at window displays of the fanciest of stores. Jewelry stores - De Beers, Harry Winston - and the most expensive stores like Henri Bendel and Bergdorf Goodman. Attracted by the window display of Prada, the clothing, shoe and hand bag store. Window display of a model dressed in "my kind" of clothes - pants/pajama and longish shirt. Took a photo with my IPhone. Then checked their Fall Collection and discovered these: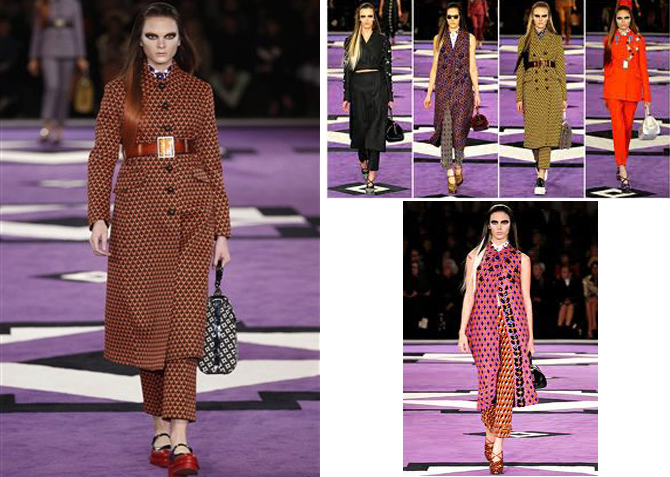 I am sure my country's designers will be inspired by Prada to revert to the old style that became the rage and influenced Pakistani Shalwar Kameez, the PIA uniform designed by Pierre Cardin in 1966, and which was changed in 1975.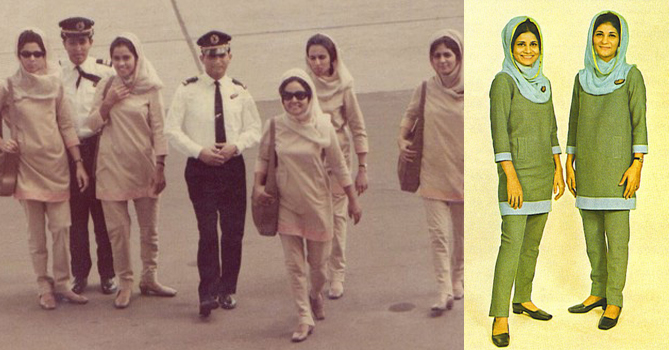 "A PIA Air Hostess wearing uniform designed by Pierre Cardin. In 1966, Pierre Cardin, the renowned French fashion designer, came up with the legendary fawn and moss green summer and winter uniform edged with turquoise. The uniform consisted of a short, easy fitting "A" line tunic, slim-line trousers and imaginatively molded dupatta that not only covered heads but also turned heads. The uniform became an instant hit, the slim-line trousers immediately were dubbed as 'PIA Pajamas'. Fashion-conscious young ladies, all across Pakistan, copied Cardin's design eagerly. This popular uniform design was used by the airline from 1966 to 1975."

You may also like: