A Friend and Hero Remembered: Senator Mushahid Hussain on Lt General Jahandad Khan
Written by: Senator Mushahid Hussain Sayed - Posted on: February 15, 2013 |

Comments | 中国 (Chinese)
Google Translation: اُردو | 中文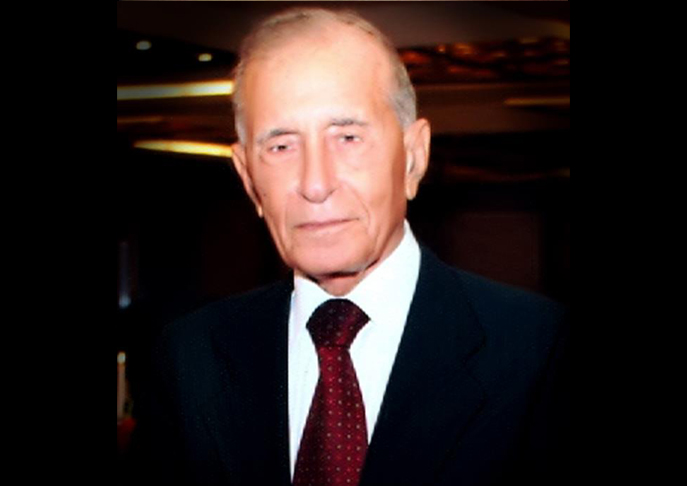 Lt Gen Jahandad Khan
I met Lt General Jahandad Khan in 1984 when I was Editor of The Muslim, an English language newspaper from Islamabad. General Jahandad was the Governor of Sind province and a serving Lt General of the Pakistan Army. From the beginning, we hit it off really well and became close friends, meeting frequently and discussing all issues. He was very clear about what he wanted to do after retirement from the Pakistan Army. He felt he had to give back to society after what this country had given him, such high honours, and he said that he would like to serve humanity by establishing an eye hospital in the region since there wasn't any before.
It was not easy raising funds for a charitable cause for a retired General, because he had spent most of his life giving orders and was now going to be on the receiving end. Seeking money or other favours was not easy. But I noticed in him certain a rare quality of humility, and a passion to serve the common man without thinking of wanting to get anything in return.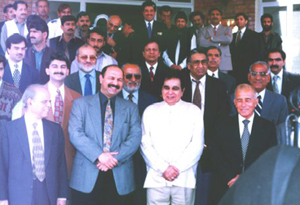 Lt General Jahandad Khan with Mushahid Hussain and
Dilip Kumar
Since our relationship developed and we became close friends, I offered to do volunteer work for him and handle his public relations and media management, in addition to helping coordinate and plan various fundraising events for the Al Shifa Hospital. And I also made a point of taking part in his functions. For example, in 1998, when I was the Information Minister, he invited me and the famous Indian actor, Dilip Kumar, to inaugurate a function at Al Shifa, and that was a memorable moment. Another memorable moment was when General Jahandad Khan held a special function to dedicate an Al Shifa block to honour my parents, my father Colonel Amjad Hussain Sayed and my mother, Mrs Sameen Sayed. Normally such blocks are dedicated to those who have donated financially, but in this case, it was done purely out of warmth and affection.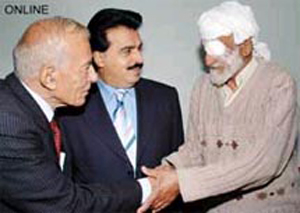 I was also a regular at his other organization, the Margalla Study Group, which was a grouping of intellectuals and retired policy makers who would meet every month to discuss topical issues; I was often a keynote speaker on these occasions. General Jahandad always led from the front and despite having held high office, he shunned the VIP culture. For example, he always traveled economy class when he went on foreign trips for his fund raising. And he was hands-on in administration; whenever I visited the hospital, I would not find him sitting in the office; instead he was touring the hospital making sure everything was clean, doctors were on duty and patients were being looked after.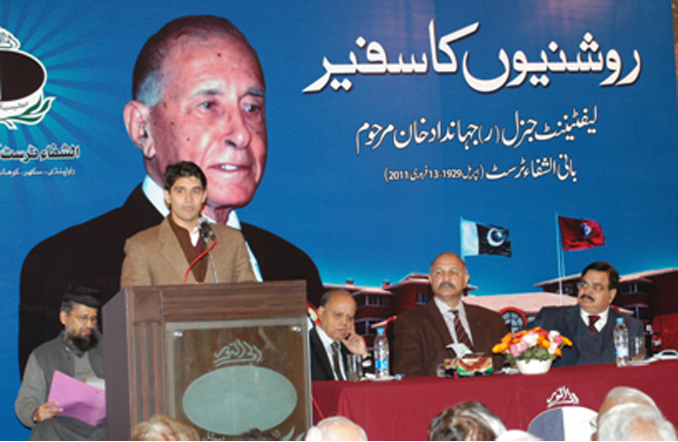 Senator Mushahid Hussain at a tribute for Lt Gen JD
Finally, I would say he was a great conversationalist who had a tremendous sense of humour and a knack for telling interesting anecdotes, since he had served with such people as the power Governor of West Pakistan, the Nawab of Kalabagh, he had remained head of the ISI in Punjab, and had been a close confidant of General Zia-ul Haq. He will be remembered for being a great human being and a very warm and affectionate friend, who always subordinated himself to the service of suffering humanity. May his soul rest in peace and may his legacy live on in the shape of the Al Shifa Hospital, with the same vigour and passion that General Jahandad always demonstrated.
RELATED STORIES:
You may also like: