ROAD TO HEAVEN: A STORY OF SUCCESS AND SACRIFICE
Written by: Shehrbano Saiyid - Posted on: September 24, 2013 |

Comments | 中国 (Chinese)
Google Translation: اُردو | 中文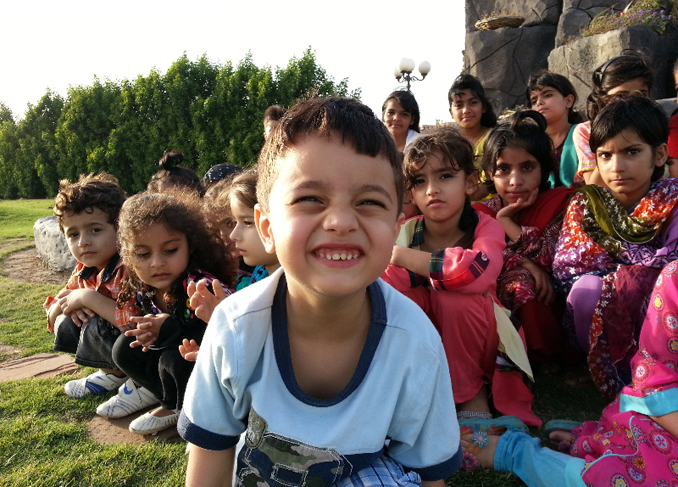 Alishah, a thirteen-year-old student, has spent her childhood away from home and family.
"I don't remember when I came here because I was too little. My mother dropped me here and now I don't have a mother or father anymore," she said with a surprising sense of contentment of someone who feels at home.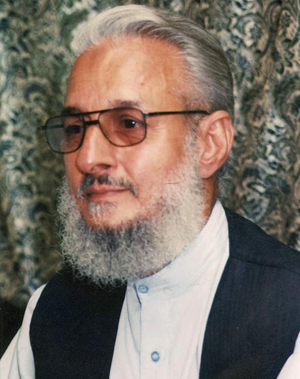 Ahmed Qureshi
Alishah grew up at a residence of Siraat-ul-Jannah, Road to Heaven, an organization established in 1992 in Rawalpindi - that has provided accommodation, food and education for more that 500 orphans and underprivileged children over the years. The organization was founded by Sultana Qureishi, a British woman in her mid-50s, who married a Pakistani Muslim in 1975 and, later, converted to Islam. She and her husband, Ahmed Qureishi, established and currently run four orphanages across the country, and are striving for funds to raise hundreds of children, giving them a home, education and a stable future.
"When I came to Pakistan I noticed the children you'd find at traffic signals with dirty clothes and no shoes. It really used to upset me. They should be in school and there should be someone to look after them," said Sultana. "I told my husband, 'Why don't we move back to Pakistan and build a big house where we can keep all these kids?' And my husband said, 'I had been waiting for you to say this for a long time.'"
Alishah is one of over 160 children housed in two modest buildings in a commercial area in Defense, Karachi. She has three sisters – the two younger ones lives with her - and a brother, and the only elders left in her family are her grandparents and an aunt who live in the Las Bela district of the city with her two older siblings. Her brother works as a skilled laborer and her sister studies in 9th grade. Faced with great financial limitations the family elders were forced to send the three youngest girls to live at the orphanage.
With little financial resources for a sufficient fulltime staff at Siraat-ul-Jannah, Alishah shares the responsibilities with the other residents in taking care of younger children and helping to cook and clean. An 8th grade student at Links Public School, Alishah is eager to learn, continue her education and become a teacher someday.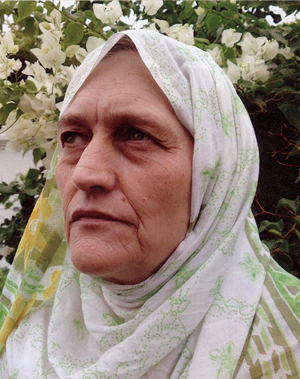 Sultana Qureshi
Siraat-ul-Jannah helps its children with their future ambitions in more ways than one. Mrs. Qureishi manages the orphanage with her son and daughter-in-law and makes all necessary arrangements for the children's education, from taking care of school fees, transport, clothes and books to home tuitions by older children, dedicated to helping the younger ones for routine tests and exams.
"I believe that an educated girl creates an educated family," said Qureishi. "So I want to focus more on providing education for these girls."
Mrs. Qureishi's struggle has provided inspiring results, as more and more girls like Alishah are continuing with their education and building dreams for the kind of future their own families would not have been able to give them.
"I love to study so I don't find my work difficult," said Alishah, adding, "Also, there are a lot of older girls here and whenever I have a problem they are here to help me out."
One such girl is Uzma Abbasi, a 21-year-old student who recently started her first year of intermediate studies.
"When I came here the first time I had studied the Quran and started helping the other children for a few years. I hadn't started school till then and Auntie (Mrs. Qureishi) said that until I start proper schooling I can use my time to teach the Quran to the younger children," she said.
Uzma spent much of her childhood in the Siraat-ul-Jannah residence in Murree and was old enough to remember her first day away from home.
"I remember the first time I came here. My father wanted me to study the Quran and I started a course but then my father died and someone told my mother about Siraat-ul Janna and she took me to their establishment in Murree," she said.
Uzma's mother requested Mrs. Qureishi to give her daughter accommodation as she was struggling to make ends meet after her husband's death.
"That's when I met Auntie for the first time. My mother spoke to her and told her that my father died and asked to please let me stay at the hostel. So I started living there and that's where I started my education," she recalled, looking back on the early years of her new home.
Moving away from home to live with strangers was a huge adjustment for Uzma. She was now to get used to a way of life where she would never be given the special attention a child gets from his/her parents.
"In the beginning I didn't like it here but over time I adjusted. At first I missed my home and family, I was very young but then I got close to the other children; we played and laughed and soon I forgot I was so far away from my own family," she said.
Uzma was given the opportunity to get educated and later to help the younger girls with their studies as well. Mrs. Qureishi struggled to enroll her in a school and arrange for her fees and other costs. In the meantime she encouraged Uzma to spend her time teaching the Quran to the younger children.
Uzma lived in Murree for over five years and moved to Karachi when Siraat-ul-Jannah expanded their organization by building their most recent residence in Defence 8 years ago. Mrs. Qureishi asked some of the older girls in Murree to move with her and help take care of the hostel and the new children that it would accommodate.
"This is in me I just like to look after kids and old people…and I really, really enjoy it," said Qureishi.
Girls like Alishah and Uzma feel at home around Mrs. Qureishi and know the difficulties she has faced in achieving all that she has by creating and expanding Siraat-ul-Jannah over the years. The Qureishis faced great challenges in their early years, particularly in Murree where many local people tried their best to stop their work and drive them out.
"The people…were very alien towards me because I was English," she said, adding that they would say, "We don't know what religion you are and what you're teaching our children and you go back; get out of here!" To which she would reply, "Look I have come here for this work and nothing will change my mind… and literally they used to fight with me, I mean they hit me; they stopped the water for months and months."
The children in Murree were forced to fill buckets of water for their daily use in the mid 1990s until Mrs. Qureishi managed to get a court settlement ensuring her stay at the premises she and her husband had sacrificed so much to build.
Although things are easier now, the Qureishis have to manage an increasing number of orphans every year. This year the Defense residence in Karachi received over 50 children of families affected by separatist violence in Baluchistan. Siraat-ul-Jannah rented yet another building to accommodate this influx and continue to make efforts to settle scores of displaced children and help them rebuild their lives. Mrs. Qureishi said even though they had limited space and financial resources, she could not turn these children away. Her work in Karachi costs up to Rs. 1,000,000 per month which is financed through an increasing number of private donors.
Alishah and Uzma play their role in helping the children from Baluchistan and others settle down and deal with home-sicknesses and the consequences of trauma felt through the violence and destruction they witnessed in their villages.
Children like Alishah and Uzma are surrounded by a sense of giving, hard work and sacrifice. They live and eat together with Mrs. Qureishi; children run in and out of her own bedroom and play with her and around her freely. They feel at home and seem to forget the tragedies they have all lived through.
The environment at Siraat-ul-Jannah has shaped stable and happy children who are growing up with a sense of confidence and the desire to one day give back to the world all that Siraat-ul-Jannah has given them.
"I have spent my whole life away from my family and when I leave I want to show my family that I have become something," Uzma said with a sense of pride and gratitude. "I hope that I can be something she (Mrs. Qureishi) can be proud of to prove that her years of effort have given us a stable future."
For further information, please visit the website: http://sirat-ul-jannah.org/
All images provided by Siraat-ul-Jannah.
You may also like: