SIXTY-SIX YEARS OF PUBLIC SERVICE: GEOFFREY DOUGLAS LANGLANDS
Written by: Salma Chaudhry - Posted on: September 10, 2013 |

Comments | 中国 (Chinese)
Google Translation: اُردو | 中文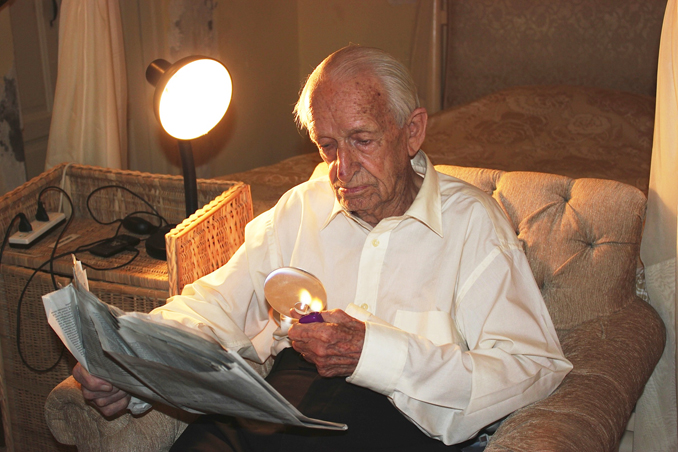 At his old school and retirement home, Aitchison College
I met Major Geoffrey Langlands in Lahore at the prep school boarding house, The Bahawalpur House, at Aitchison College, where he lives in a small but well-appointed residence, courtesy of a grateful cadre of former students. He is now old and slightly bent with age, but shows no signs of slowing down. At the age of 96, Geoffrey Langlands retired only recently, to spend the rest of his life being honored by the same school where he once taught. A humble, courageous man, he has been serving Pakistan since its very inception. "Pakistan just celebrated its 66th Independence Day. Let me tell you that it was the 66th year of my service in this country also," he smiles warmly.
Geoffrey Douglas Langlands was born in 1917 in Britain. His childhood was a difficult one as both parents passed away when he and his siblings (a twin brother and a sister) were still children; his father was a victim of the Spanish flu epidemic, shortly after whose death he lost his mother to cancer. His grandparents took them in, but he was only 12 when they passed on as well. With no recourse for schooling, he was fortunate to be helped by a group of individuals concerned for his welfare, and they gathered funds to send him to an independent public school. "Those schools were for the rich only, just like you have Aitchison in Pakistan," he recalls. He was amongst the best students of his school and owing to this very fact, the school management awarded him a scholarship for his last three years at their institute.
Self motivated and determined, he began teaching in 1936 at a school in Croydon and remembers it as a wonderful beginning to his career. "The headmaster of the school took me to the classroom and said, 'Here you are; these boys are all yours.' It was a grand feeling." But three years later things changed, as in 1939, the British Prime Minister urged young men to join the British army as it declared war against Germany. "I thought to myself, 'This changes life altogether; it's my duty to serve my country.'" He joined the Potential Officers Platoon and was later put to training young soldiers whilst climbing official ranks alongside.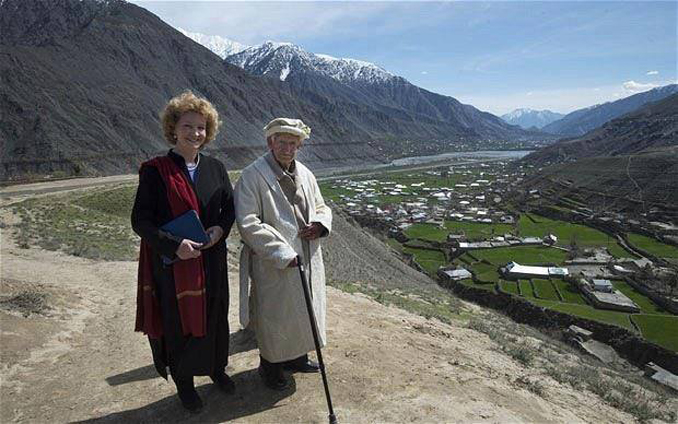 With Miss Carey Schofield, new principal at 'The Langlands School and College'
Langlands arrived in British India in 1944 and from there on started a whole new life filled with revelations and adventure. "The fascinating truth is, I never planned for anything that I eventually ended up doing." When the British Raj came to end, not in glory, but amid the bloodshed of war, this young man decided to stay back as an adviser to the hatchling Pakistan Army. In view of his service of almost seven years, the then Chief of Pakistan's Armed Forces, General Ayub Khan wanted Langland's contract to be extended for another three years; however, the efforts didn't materialize. To Langland's surprise, the General then had him appointed at Aitchison College Lahore, and he picked up from where he had left off before World War II had broken out. He moved from Rawalpindi to Lahore and spent the next two decades schooling the elite of the country. Among his students are many renowned Pakistanis of today, including political figures such as Imran Khan, Shah Mahmood Qureshi and Aitezaz Ahsan.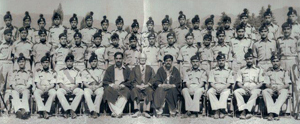 Group Photograph at the Cadet College Razmak
In 1979, Major Langlands decided to move to North Waziristan to serve as the principal of Cadet College Razmak, a post he held for a good ten years. It was there that he was kidnapped in the 1980s by an infuriated tribal chief who, having lost the local elections, thought he could blackmail authorities into altering the results by abducting the British principal! Fortunately, Langlands was released unharmed, after six days of negotiations.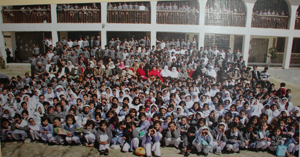 Group photograph with students, at The Langlands School and College, Chitral
Dauntless and indomitable, Langlands arrived in Chitral in 1989 to take up the helm of affairs at the Sayurj Public School, today known as 'The Langlands School and College.' He was by now an eminent figure in Pakistan's academic circles, having taught for almost three decades in the country's schools, from the most elite institutions to the most underprivileged ones. The school had only 80 boys and girls from nursery to grade five at that time, with six teachers, half of whom were Chitralis. In Major Langland's words, "The splendor of Chitral lies not only in its pastoral, hilly landscape, but also in its compassionate and affable populace." However, despite the beauty of the terrain and its people, the area lags far behind the rest of the country when it comes to economic and infrastructural development.
The Langlands school has been educating the children and youth of this neglected area since 1988. It boasts more than a thousand students at present. The motto of the school is, There is always room for improvement, as the Major smilingly says. Many of Langland's students, both girls and boys, have managed to get into top universities in Pakistan and abroad. Langlands left Chitral only recently, but even after retirement he is helping his successor, 58 year old Miss Schofield, by raising funds for the school. He has received many awards for his services from both the British as well as the Pakistani government, including the prestigious Sitara-e-Imtiaz.
As a final note, I ask him what message he has for those associated with the education sector in Pakistan. He pauses for a moment and says, "Commitment is the most significant thing when it comes to teaching, the longer a teacher can stay in one institution, the better he becomes and so does the institution."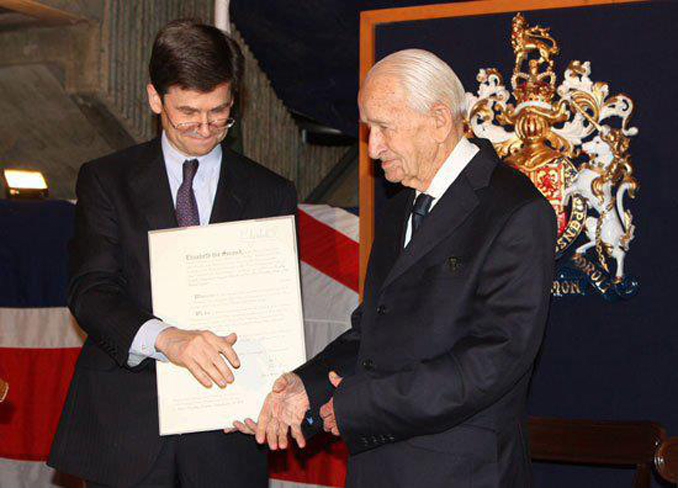 British High Commissioner Adam Thomson, by instruction of Queen Elizabeth II, presenting the Order of St. Michael and St. George (CMG) to Major Geoffrey Langlands
You may also like: