Book Launch: Dharkan
Written by: Eeman Amjad - Posted on: April 02, 2014 |

Comments
Google Translation: اُردو | 中文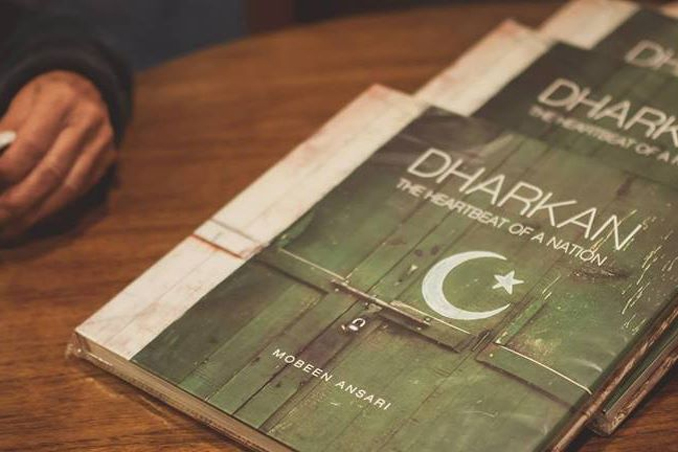 Dharkan
"The heartbeat of a nation" congregated on a Sunday evening to attend the launch of photojournalist Mobeen Ansari's debut publication 'Dharkan' at the Pakistan National Council of Arts. The dark hall, packed with groups of all ages from different backgrounds, listened intently to the heartening story of a young photographer who began this book project four years ago with a hope and dream to flaunt not only a positive image of Pakistan, but also to inspire a younger disenchanted generation.

'Dharkan' features 98 diverse portraits of prominent icons and unsung heroes. His painting-like images, stationary and silent, are able to illuminate a piece of human nature that is often concealed behind luminous eyes or a melancholy smile.

After a question and answer session from the audience, Mobeen unveiled a glimpse of his next book project, a feature on minorities in Pakistan. His slide show exposed a reality of the country that is often neglected or disregarded. The slides featured images from the colourful celebrations of the people of Kalaash, to the Sikhs at their Gurdwaras. In his conversation with Sulmeen Ansari, Mobeen related his motivation and struggle for the book, a strong inspiration for him he revealed were his parents and grandmothers, who he introduced on stage. The heartening picture on stage of his family, who were his support and inspiration, led to a standing ovation from the crowd. His success and determination was a reminder to the audience that one small idea and aplenty of determination has the ability to move even mountains.
Related articles:
You may also like: