Cinderjutt: The Fairytale Goes Local!
Written by: Aiza Azam - Posted on: February 19, 2014 |

Comments
Google Translation: اُردو | 中文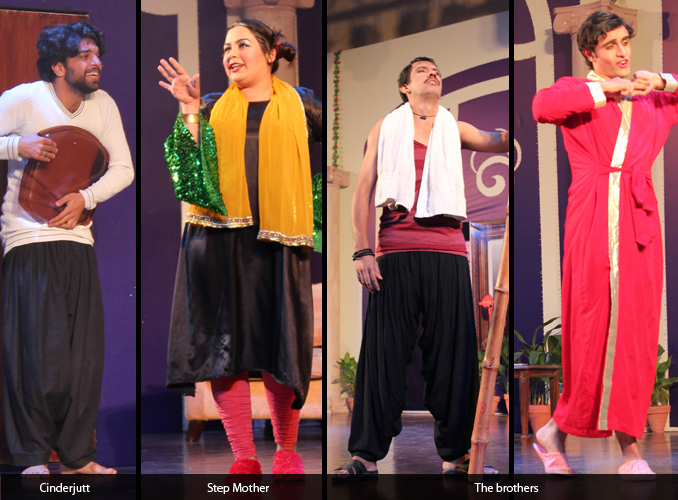 When the play first starts out, it doesn't immediately take you in. In vein with popular Punjabi tastes, the dialogue is liberally peppered with crass humour; the acting seems exaggerated; it's all a bit too loud, too garish. With numerous song and dance numbers to popular Bollywood songs in the midst of a smoke machine gone wild, and a script based on jokes that take you back to that 10th grade school production, you're not sold on the concept and begin watching for flaws to write up in your review. But then, something magical happens. Without realizing it, you find yourself laughing and applauding along with the rest of the audience; and the reason you find is the incredible commitment with which the actors execute their roles. The cast reels you in with their acting and at the end, you realize you've fallen hook, line and sinker.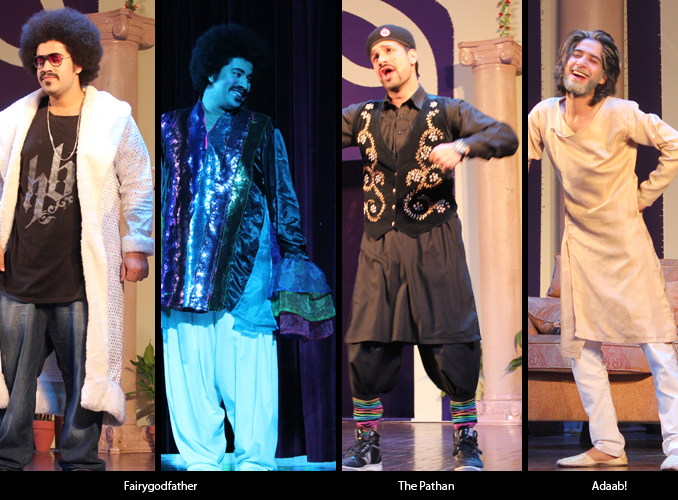 The play, as the name advertises, is a twist on a childhood favorite, Cinderella, with Cinderjutt playing the role of the mistreated stepson/step-brother/servant. The stepmother (loud with use of terrible English) and two step brothers (the crude dhoti-wearing, gandasa-wielding Jutt, and the pretty-in-pink, fashion conscious, effeminate lad) go out of their way in treating him miserably, without even the cushion of kind condescension, but Cinderjutt insists on plodding along, keeping the faith that someday they will realize he is family and love him as they should. The fairy godmother is a fairy godfather, complete with a giant Afro and silvery-white fur lined upper, plays more the role of a close friend delivering pep talks than a benefactor with magical powers; but the character is endearing. There is a Pathan security guard and that's a character you fall in love with as soon as he delivers his first lines, with that familiar accent and with body language akin to a teddy bear you want to protect; stereotypical, definitely, but adorable nonetheless. Other characters include visiting relatives from England – an uncle defined by a strange paunch, a diminutive old man who drives everyone crazy with his constant 'Adaab' and is incessantly picked on by the rest, the female lead and her friend, and the Pathan's love interest. The stage lights up frequently with energetic dance numbers and at some point, every cast member participates. Though the dancers lacked synchronization in places, their energy and the choreographer's efforts deserve to be credited here.
Javed Ahmed Saeedi's direction deserves a nod; his work not only extracts the maximum out of his talented casts, but also involves the audience on every level. Watch out for cast members that run upto audience members and engage them directly into the proceedings.
Suffice it to say that this production is not aimed at being an intellectual effort with subtle nuances and thought provoking script, because it does not claim to be one. It is unapologetically an exercise in full on entertainment; so take it as it comes!
You may also like: