Coffee with Cream Puffs
- Posted on: November 25, 2013 |

Comments
Google Translation: اُردو | 中文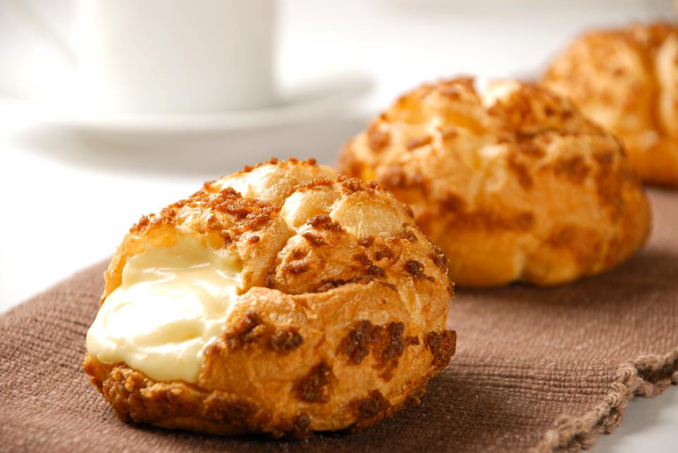 Claimed to be the "world's best cream puffs" with the slogan of 'fresh'n natural cream puffs', the international chain Beard Papa's has been winning over Islamabad's sweet tooth.
The café, which opened next door to Coffee Republic on Agha Khan Road, offers around five different kinds of choux pastries filled with whipped cream custard, a choice of either vanilla or chocolate. When you enter you can see the display of the assorted cream puffs, and only on order are the empty choux pastries filled with fresh cream custard of your choice.
The crispiness of the pastry mixed with the soft creaminess of the custard filling will leave you wanting just a little more. Especially delectable are the original cream puff or cookie crunch puff; and if you want to enjoy some coffee from next door, Coffee Republic allows its customers to place orders from Beard Papas and vice versa. The next outfit of Beard Papa's will be opening in Lahore on 28 November.
You may also like: