Easy Ride Through Islamabad
- Posted on: April 05, 2013 |

Comments
Google Translation: اُردو | 中文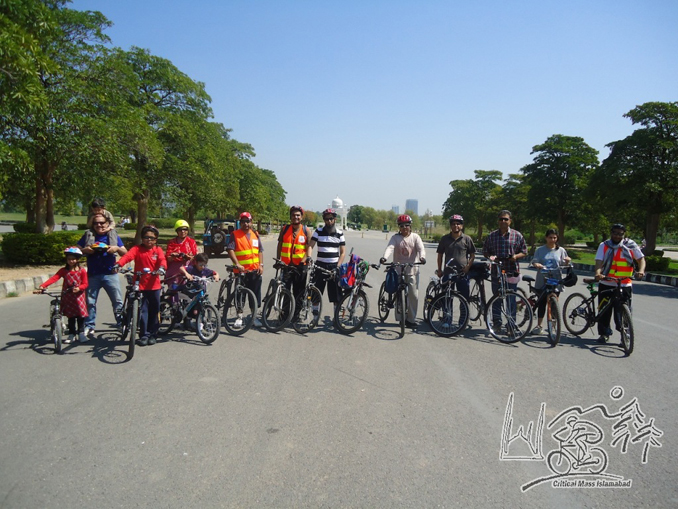 Have you ever flown across the main streets of Islamabad? Felt the cracks in the ground, smelled the fresh grass, sailed parallel to the Margallah hills. This is the weekly experience of the group known as, "Critical Mass Islamabad" (CMI).
Most of us speed through life in our cars and in the process blur the images around us. CMI endeavours to simply cycle through the streets of Islamabad to rediscover abandoned routes, historic buildings and pedal away alongside strangers.
Usually, they venture through various long and strenuous routes, however, the last Sunday of every month an easy ride is coordinated to encourage families and young kids. Last week, they held their first Saturday ride: starting from F-10 park to Saidpur Village via the jungle trail in E-7. The Sunday ride was from Gol Market to Orchard Scheme across Murree Road.
So, if on an idle weekend, there is a moment you think of feeling the wind brush across your cheeks. If you think of meeting new people, and rediscovering the familiar city, then ride with CMI. Cycle for a workout, for change, and cycle yourself.
To learn more about CMI and how to participate in their rides: https://www.facebook.com/groups/130450477380/
You may also like: