Evolving Imagery
Written by: Abdullah bin Abbas - Posted on: June 20, 2014 |

Comments
Google Translation: اُردو | 中文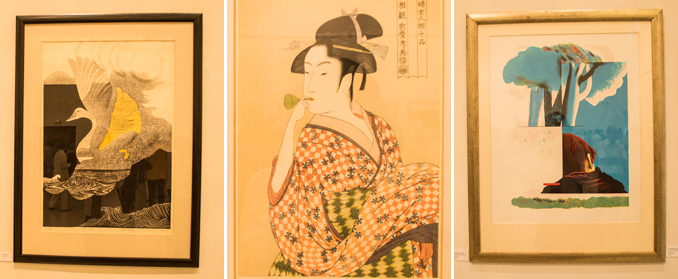 Evolving Imagery at PNCA
On 19th June, the Pakistan National Council for Arts (PNCA) held an exhibition in collaboration with the Embassy of Japan. The exhibition featuring Ukiyo-e prints by 8 contemporary print artists from Japan, Thailand, Indonesia and China, and was curated by Sabah Husain, director of the Lahore Arts Council Trust, who has worked tirelessly for months to compile the collection of Art and Print designs for this exhibition. The event was attended by numerous art enthusiasts, dignitaries and media personnel. Senator Pervaiz Rashid was the chief guest and addressed the inauguration ceremony.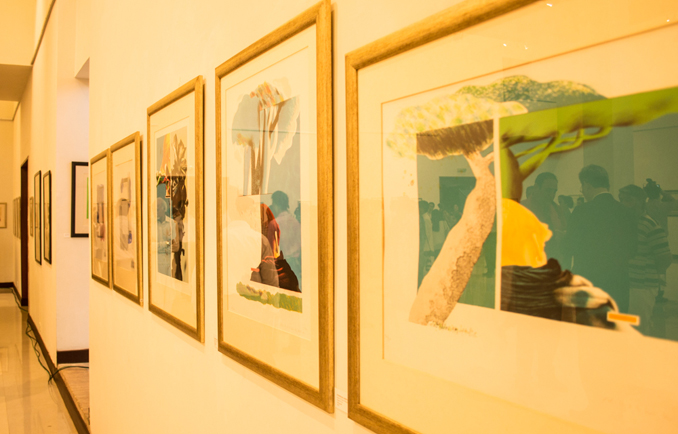 Ukiyo-e literally means "pictures of the floating world" and refers to the wood block prints of the Edo era (17th-19th century) which is considered as the golden age for development of classical Japanese wood block printing. Ukiyo-e art uses vibrant and contrasting colors with bold and flat lines in its depiction of its subjects. Absurdist and minimalistic genres illustrated in a single plain of depth are a typical feature of Ukiyo-e which primarily relates to the prevailing social tendencies of the Edo era; at that time, artisans were hired by the emerging aristocracy that flourished under the ruling military dictatorship to create artworks depicting festivals, atrical performances, and portraits of courtesans, landscapes and kabuki actors. To this day, Ukiyo-e has a strong influence on western impressionist art, and contemporary print artists of Japan have incorporated western techniques in their art, giving birth to new genres and mutations.
The concept of austere and restrained aesthetics is still preserved as a legacy of old Japan in the contemporary artworks. Modern artisans conglomerate the rich culture and traditions along with historical, visual vocabulary and aesthetics of Japan as a fundamental part of their illustrations which are also influenced by international trends as well as portraying postmodernist themes.
In Ukiyo-e the colorful, ostentatious, and complex patterns; concern with changing fashions; and tense, dynamic poses and compositions are in striking contrast to many concepts in traditional Japanese aesthetics. Prominent amongst these are wabi-sabi which favors simplicity, asymmetry, and imperfection, with evidence of the passage of time; and shibui values which favor subtlety, humility, and restraint. Ukiyo-e can be less at odds with aesthetic concepts such as the racy, urbane stylishness of Iki.
The Evolving magery exhibition is a major contribution to the artistic community and will aid them to better grasp the Ukiyo-e Genre of art along with strengthening Pakistan's diplomatic ties with Japan. The exhibition will remain open for the public till 25th June at PNCA.
You may also like: