Exhibition Polo Match in Islamabad
Written by: Dr Dushka H. Saiyid - Posted on: April 28, 2014 |

Comments
Google Translation: اُردو | 中文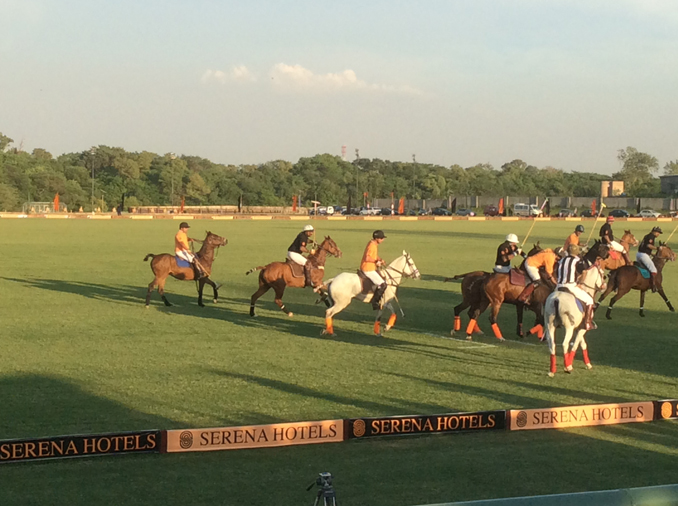 The Islamabad Club has added an international level polo complex with the help of Argentinean experts. Since the first phase of the complex has been completed, an exhibition match was held on Friday with the sponsorship of Serena. It was well attended by the glitterati of Islamabad and diplomats, and though spring is all but over, the sun was just about bearable.
A four-chukker match was played between the Mustangs and the Warriors, with the Minhas brothers dominating the field for the Mustangs, and General Pataudi for the Warriors. However, the Mustangs carried the day and beat the Warriors 7-4. A sumptuous tea was served after the match courtesy Serena Hotel, Islamabad, which had sponsored the match. Mr Aziz Boolani, the CEO of Serena Hotels in Pakistan, gave the prizes away.
Under the dynamic leadership of the Administrator, Secretary and Committee of the Club, horse riding and polo are being revived in the capital. With the inauguration of the Polo Academy at the Islamabad Club, children are being trained by imported coaches, Mr Hancock, who is assisted by Mr Adriano Di Giavittorio. Children under training as polo players were present in significant numbers, as the future of the game rests with them.
You may also like: