The Nizam of Hyderabad Collection at Tanzara Gallery
Written by: Amna Javed - Posted on: January 23, 2015 |

Comments | 中国 (Chinese)
Google Translation: اُردو | 中文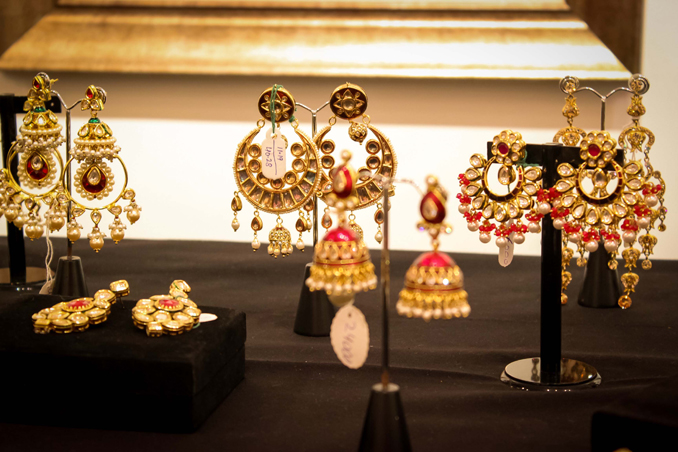 Each piece from the collection exudes royal grandeur
Ahmad Haroon Khan brings his exquisite Nizam of Hyderabad Collection to Tanzara Gallery in an exhibition that opened here on Wednesday.
The collection, befittingly titled, featured over a hundred pieces of jewellery ranging from bangles, earrings, and cocktail rings to bridal sets. Inspired by the jewels worn by kings and queens of the Mughal era, it has been crafted in traditional kundan and polki while some pieces have been adorned with precious stones including emerald, rubies and pearls.
Ahmed Haroon Khan has replicated the original jewels adorned by the likes of Queen Nur Jehan and Princess Arjumand Bano and other royals from the princely states of India. Artisans from Jodhpur and Udaipur, who are direct descendants of the craftsmen who originally crafted the jewelry for the royals, have fashioned Ahmad Haroon Khan's collection.
Talking about his collection, Ahmed explained, "My collection is primarily in silver with 24K gold formation, handcrafted by our skilled craftsmen". He also added that his collection is very reasonably priced and offers a good alternative to gold jewelry. The heavy and elaborately designed jewellery pieces look almost real and the addition of precious and semi-precious stones makes the pieces stand out.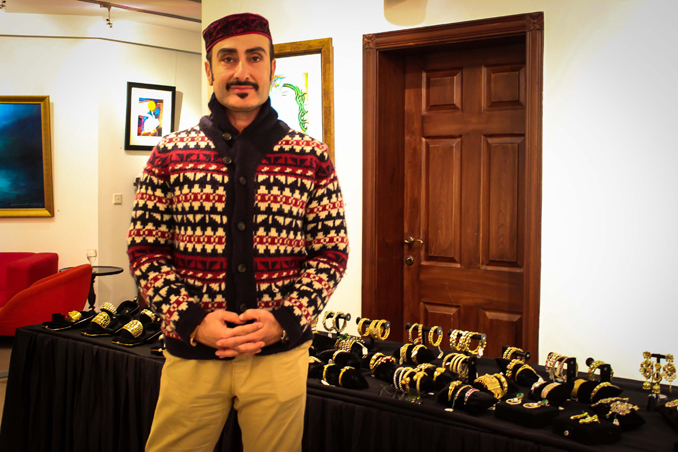 Ahmad Haroon Khan, the man behind the collection
About thirteen years ago, Ahmed was attending a ball with his wife in India where he became enchanted with the jewels adorned by the local women and took on the task of designing such jewels himself too.
Turning his fascination into his profession, Ahmed has showcased his collections in numerous countries including USA, UK, Dubai and India. "The jewels that I design are all the rage in Dubai," he commented. Delving into his inspiration for the current collection, Ahmed said, "It is mainly my love for the sub-continent, and the period which we identify as the Mughal era, which I have taken the inspiration from."
Ahmad Haroon Khan's immaculate collection will be on display at Tanzara Gallery till Thursday, 22nd January.
You may also like: