Letters from an Incarcerated Poet
- Posted on: March 22, 2013 |

Comments
Google Translation: اُردو | 中文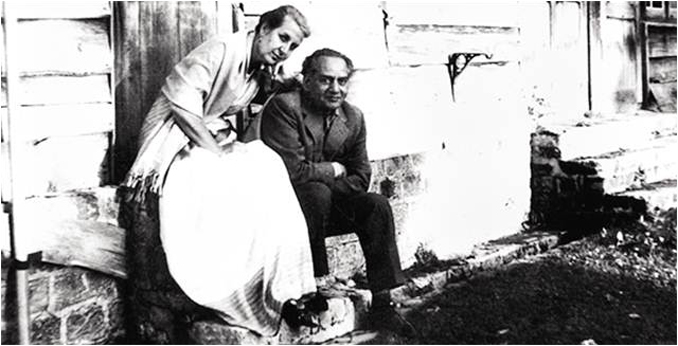 Faiz and Alys
It is a narration of Faiz's (the great socialist Pakistani poet) letters to his wife Alys during his incarceration from 1951-55, interspersed with dances set to the musical rendition of his poetry/ghazals, sung by maestros like Nur Jahan and Iqbal Bano. This is the husband and wife team of Director and Producer Madiha Gauhar, and Shahid Nadeem, the screenwriter, at their devastating and creative best.
Another husband and wife team, Yasmin and Naeem Tahir, read the letters with sensitivity and feeling, capturing the feelings of loneliness and helplessness of these victims of Cold War repression. While Nighat Chaudury lived upto her reputation as a seasoned Indian classical dancer, it was Wahab Shah who stole the show, with his intense and graceful expression of Faiz's poetry in modern dance form.
Ajoka's use of a multimedia screen with artistic black and white illustrations, combined with other art forms of music and dance, fortifies the indictment in Faiz's prose and poetry of an unjust system.
You may also like: