Urban Landscapes - Illustrating the Modern day Cities
Written by: Amna Javed - Posted on: March 13, 2015 |

Comments
Google Translation: اُردو | 中文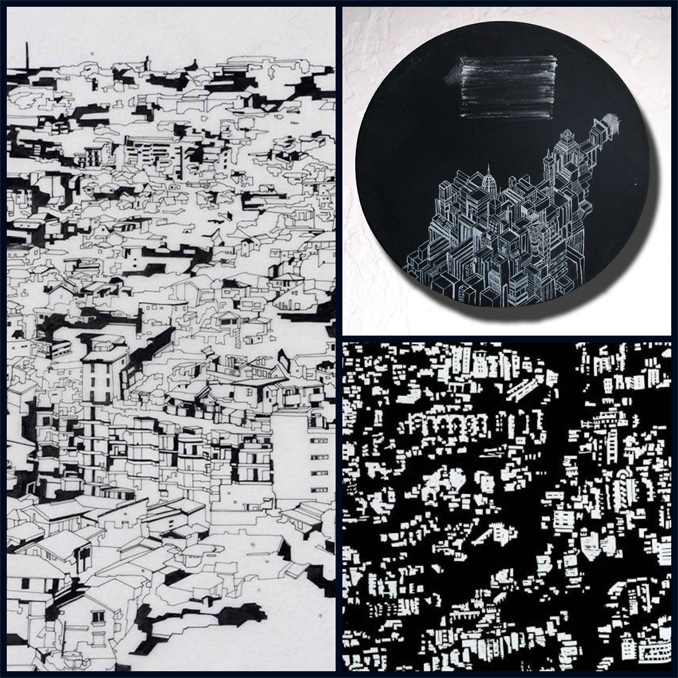 Images illustrating urban landscapes

Mina Arham - Pen on Wallpaper
Inaugurated by H.E. Ambassador of Argentina, Rudolfo J. Martin-Saravia, a two-person show titled 'Urban Landscapes' opened here at My ArtWorld Gallery, Islamabad on Thursday, 12th March 2015.
Featuring emerging artists Amal Uppal and Mina Arham, the exhibition showcases conceptual expressionist paintings. These images illustrate abstract cityscapes and touch upon the nature ofever-growing cities and their evolving architecture. The artists' work on display is a strong reminder of the increasing awareness regarding environmental issues as well as a new interest in the modern day city arrangements.
In the words of the gallery curator, Zara Sajid, 'Urban landscapes is an ode to the ever-evolving cityscapes that surround us.' The artists displayed their paintings in the heart of the capital as a symbolic gesture; although Islamabad is the governance center of the country, it has not witnessed mushrooming growth similar to that of Karachi and Lahore.
Commenting on the artists, Zara explained that Amal and Mina have had the opportunity to study major cities and through their paintings they depict the growth of these cities with respect to their population, buildings, construction and demolitions. The images that they have showcased portray the cities of Pakistan; however, their illustrationsalso symbolize a global perspective.
Amal Upal's work is inspired by the art of Jen Zee and her illustrations of the Exploratory Game Bastion. Originally relying on mechanical drawings and digital tablets, Amal reverted to using a paper and pen. Therefore, from three-dimensional images, Amal's work appeared on a two dimensional surface.
On the other hand, Mina Arham's work focuses on the documentation of urban spaces. For Mina, Islamabad (her hometown) was her first subject. Recollecting her memories of the city and the impact urbanization was having on it, Mina decided to portray her disagreement with recent developments through art.
The exhibition continues at My ArtWorld Gallery till 20th March 2015.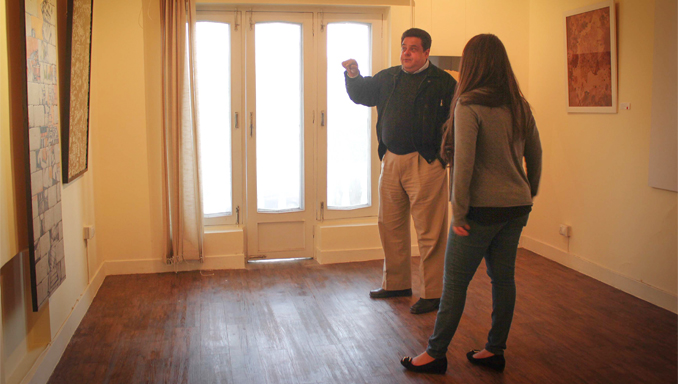 Visitors commending the artists' work
You may also like: