Shifting Perspectives
Written by: Saman Shafiq - Posted on: July 17, 2014 |

Comments
Google Translation: اُردو | 中文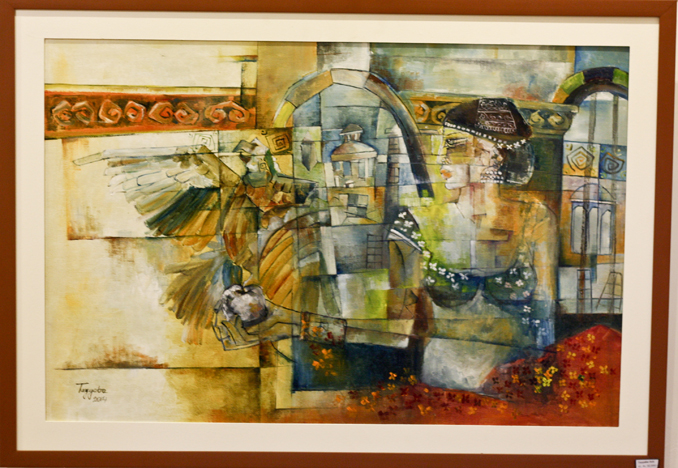 The Nomad Art Gallery is currently exhibiting its Summer Art Show, 'Shifting Perspectives', which commenced on July 5th 2014. Nearly thirty artists from across the country have featured their work in this display, including those from Hunza and Kashmir. Paintings by German artist, Sussanna Huesmann and Pakistani – born Swiss artist, Ubaid Syed are part of the exhibition as well. While the overriding theme constituted depictions of women empowerment, politics, relationships and calligraphic art were represented as well. The work ran the gamut I terms of variety of medium.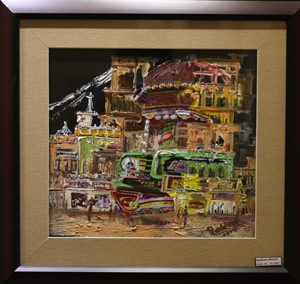 Notable artists such as S. Faraz Ali, Nadeem Ahmed, Nsir Malik and Mohsin Shafi had their work on display also. S. Faraz Ali's art work showcased political themes, while Nadeem Ahmed depicted the beauty and tradition of Pakistani truck art. An eye-catching piece was the "Transparent" art work by Masood A. Khan. The coordinator at the gallery explained that this painting was one of its kind because it showed transparency, while usually paintings are opaque. Traditional and contemporary miniature paintings done by N.H. Kazmi, a native of Kashmir, were also part of the exhibition. The traditional paintings were depictions of the Mughal courts while the contemporary ones included those of women. Calligraphic artwork by Nsir Malik, former director of the National College of Arts (NCA) was also a highlight of the exhibition.
Most of the paintings are for sale and are priced between 12,000 – 100,000 Pakistani Rupees. The show continues till Eid.
All images provided by author
You may also like: