14th China International Agricultural Trade Fair Held in Kunming
Written by: Zhao Min
Posted on: December 22, 2016 |

Comments | 中文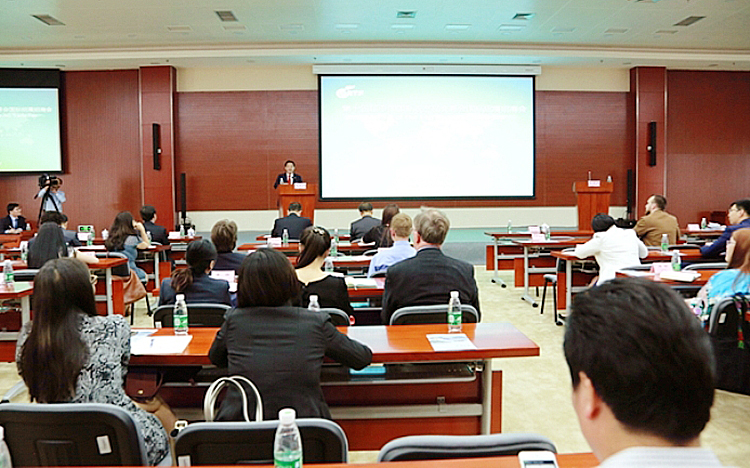 The Ministry of Agriculture holds a briefing on the 14th China Agricultural Trade Fair
The 14th China International Agricultural Trade Fair was held from Nov. 5 to 8, 2016 in Kunming, the capital of Yunnan Province, China.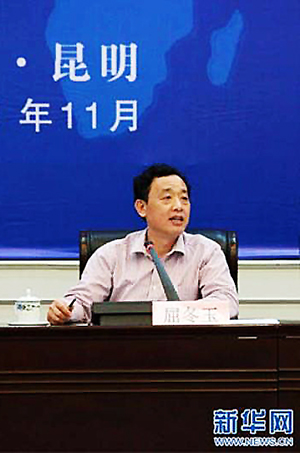 Vice Minister of Agriculture Qu Dongyu at the 14th International Agricultural Products Trade Fair
Two huge models, 'Splendid Hills in Yunnan' and 'Peacocks Flying South and East and Lucky Yunnan' looked alive and vivid, and 'Fruits Tower', decorated with fresh fruits, was vivid and natural. The fruit tower, made up of 20 odd fruits including apples, oranges and pomelos, drew numerous visitors and made their mouths water. Fresh grains and vegetables such as corn, hot pepper and eggplants were heaped together, presenting an alluring autumnal harvest scene. Creative agricultural products at the fair appealed to businessmen and customers at home and abroad, who were meandering and didn't want to leave.
"I hadn't imagined that agriculture could be so fascinating. The map of China decorated with flowers, the Temple of Heaven and the Great Wall made up of fruits were amazing eye-openers for me," said Ai Li, a businessman from Jilin Province.
The trade fair saw more than 3,000 companies as suppliers, 100,000 purchasers and professionals and more than 400,000 visitors, which hit a historical high. Oriented at the 'One Belt One Road' Initiative, combined with the forum of agricultural ministers of Central and Eastern European (CEE) countries, the trade fair enhanced its exchanges with other countries. More than 300 international companies from 36 countries, including France, Germany, Russia and South Korea participated, and the venue space and number of foreign purchasers also hit a new historical high.
The trade volume of the fair reached RMB 69.9 billion, and the sale volume on the spot reached RMB 250 million, among which Xinjiang Exhibition delegate's data were respectively RMB 160 million for the MOU and RMB 1.37 million for site-selling.

At the fair, the Xinjiang delegate was awarded the prize for best organizer and gold medals of products including apples produced by Hongqipo Farm in Aksu Prefecture, sea buckthorn juice produced by Xinjiang Huihua Sea Buckthorn Biological Science and Technology Co., Ltd. and safflower oil produced by Karamay Red Fruit Biological Products Co., Ltd., and the frozen Coregonus Peled provided by Xinjiang Sayram Lake Fishing Biological Science and Technology Co., Ltd..
14 prefectures and cities in Xinjiang showed over 100 quality agricultural products in more than 10 categories at the fair, among which are fragrant pears from Korle, dates from Hotan and apples from Aksu, well-received by purchasers.
"I am deeply impressed by the grape trellis at the Xinjiang section. Looking closely, I was surprised to see that the grapes were real. I tasted one, and it was really sweet. Grapes and dates in Xinjiang are well-known and I will buy some," said Wang Lihua, a purchaser from Chongqing.
You may also like: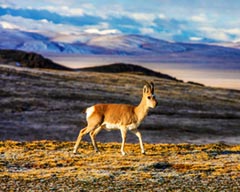 Hoh Xil: Kingdom of Wild Animals
(January 18, 2018)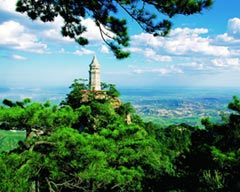 Panshan Mountain of Ji County
(January 11, 2018)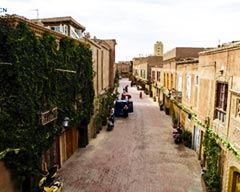 Stories from the Old Town of Kashgar
(January 04, 2018)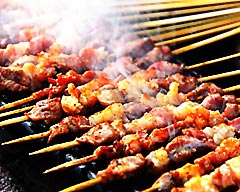 International Cuisine in Urumqi
(December 27, 2017)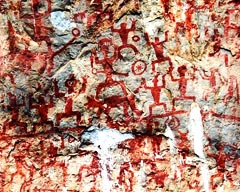 Zuojiang Huashan Rock Paintings, Guangxi
(December 19, 2017)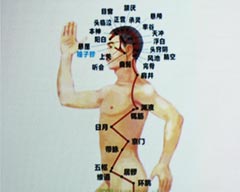 Seminar on Chinese Outlook on Life and Contemporary Value of Chinese Medicine
(December 15, 2017)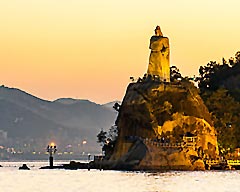 Gulangyu Island: The Island of Music
(December 13, 2017)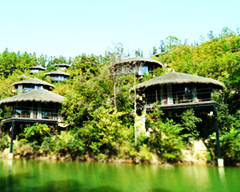 Mogan Mountain Farm Villas
(December 06, 2017)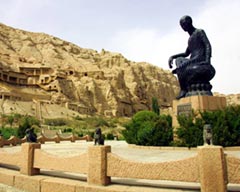 Kuqa: The Old Town on the Silk Road
(November 29, 2017)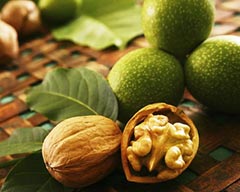 The Walnut Trees of Xinjiang
(November 23, 2017)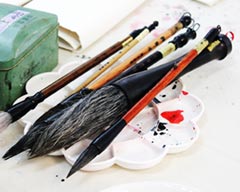 Chinese Ink-Wash Painting at China Cultural Centre, PNCA
(November 23, 2017)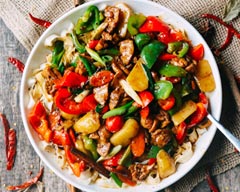 Famous Xinjiang Delicacy: Big-Plate Chicken
(November 16, 2017)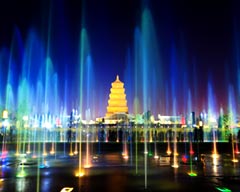 Shaanxi: New Glories on the Silk Road
(November 08, 2017)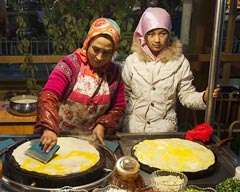 The Bustling Moyu Night Market
(November 01, 2017)