The Unforgettable Nightingale: Nazia Hassan
Written by: Syed Abbas Hussain
Posted on: August 12, 2016 |

Comments | 中文
Nazia Hassan (source: Dawn)
Pakistan prides itself for its music industry, and understandably so. It has managed to reach out to a wide audience through its distinct synergy of musical genres; be it blues, pop, classical or rock. Rewinding a few decades of history will perhaps bring to bear the roots of the thriving industry as it stands today, and the brand of music that it encapsulates. Interestingly so, it was a 15-year-old school going girl who laid the foundations of not only Pakistan's, but South Asia's 'pop' industry in the early 1980s. The Indo-Pak 'disco revolution' was spearheaded by Nazia Hassan and her brother Zoheb Hassan, who rose to fame at a time when music listeners only had Bollywood music to turn to as a form of popular music in Urdu and Hindi.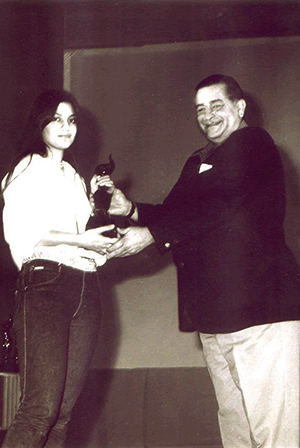 Nazia Hassan receiving the Filmfare award in 1981 (source: Zoheb Hassan Official)
Nazia's debut playback song Aap Jaisa Koi created waves in the subcontinent and earned her the prestigious Filmfare award in India, making her its first Pakistani recipient. The disco beat and Nazia's unconventional, deep nasal voice became a rage. For the first time, a voice managed to attain fame and prominence in an industry that had until then been monopolised by the Mangeshkar sisters, Lata and Asha.
Bidhu, who was the music producer of the film Qurbani for which Nazia contributed her vocals, had discovered a special talent in her, and decided to capitalize on it yet again by launching a pop album titled Disco Deewane in 1980, which also featured Zoheb Hassan. The song Disco Deewane followed the success of Aap Jaisa Koi and again became a chartbuster – the disco fever had taken the subcontinent by storm. Unlike most music albums which have one, or at best two memorable tracks, Disco Deewane had the quality of having a delectable assortment of catchy songs. It also allowed Nazia to present her range. While it had the disco numbers synonymous with the Hassan siblings like Disco Deewane, Ao Na Pyaar Karen and Dil Mera Yeh Kehta Hai, it also had soulful tracks like Komal Komal, which exploited Nazia's versatile, raw voice.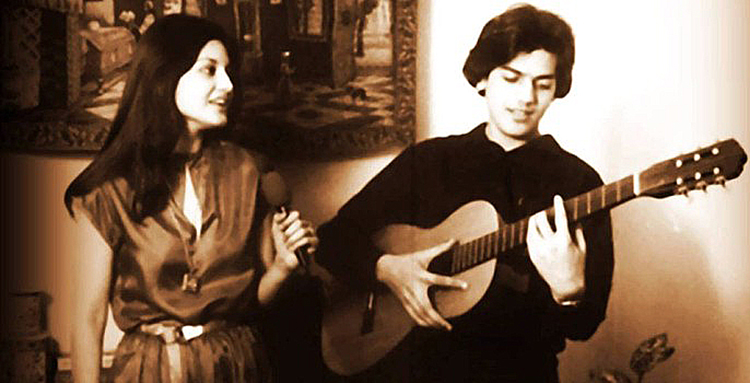 (source: Scroll.in)
Soon after Disco Deewane, Nazia and Zoheb were offered a film called Star, produced by Bidhu, which was partially inspired by the duo's real life story. Although the Hassans refused to act in the film, they happily lent their electrifying voices to it. The film ended up with a musical score that had success written all over it. This was the same album that had the song Boom Boom, which is played at parties to this very day, 30 years onwards, proving that Nazia Hassan's music is evergreen and transcends generations.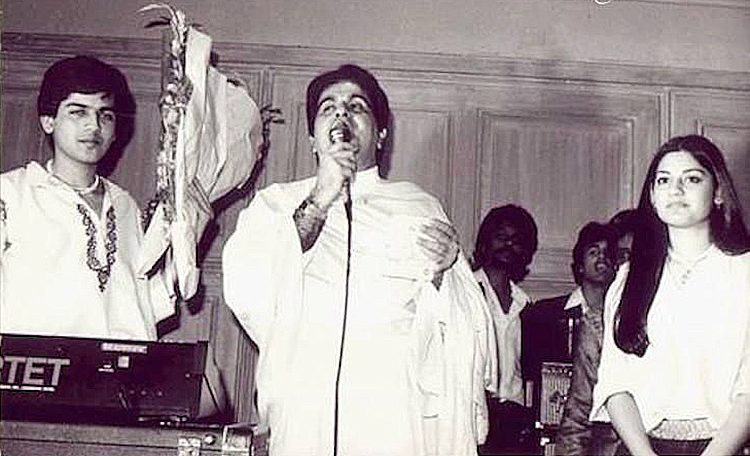 Nazia and Zoheb Hassan with Bollywood actor Dilip Kumar (source: Pinterest)
Nazia and Zoheb's videos were as appealing as their music, and their third album, Young Tarang also released in the form of a video album, which was a trendsetter as far as music videos are concerned. The song Dum Dum Dee Dee, for example, had a trippy video with themes of witchcraft and even Alice in Wonderland!
It is worth noting that for both Nazia and Zohaib, music was never a full-time career. It was merely a hobby that they were pursuing in their free time, with their main focus at that point in life being their studies. Nazia was a stellar student who graduated with a distinction in Economics and Business Administration from Richmond University, UK, and went on to study law from Lancaster College.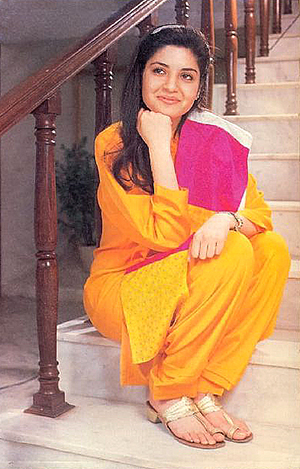 (source: Pinterest)
While she was pursuing her college in London, she released another album by the name of Hotline, which matched the success of her earlier albums. Nazia was an unstoppable force and seemed to have the Midas touch, as every single album that she released received golden and platinum discs, with leading record companies running after her and her brother. Nazia also became a style icon with her stunning looks and graceful demeanour. Although fashion in the '80s went through some pretty weird trends, Nazia's style is appreciated even in today's time, for there was always this grace about her.
Music was only one aspect of her being; philanthropy defined a large part of her. She did what would be considered unthinkable by many artists, and for that matter most of us who work for remuneration. She donated all the money that she earned from her singing. She joined her family friend and former Information Minister Javed Jabbar to raise funds for poor children in Rajashthan, and also carried out charity initiatives in India.
In 1992, during one of her visits to Pakistan, she received a letter in her fan mail. It was penned by a parent whose son was a drug addict, and in his drugged out and physically incapacitated state, only reacted to Nazia's music. In her moment of compassion, Nazia visited the house of the sender of the letter, and was shaken up by the ordeal of the drug addict. This incident inspired her to start an initiative called BAN, with which she hoped to launch a nationwide movement against drugs. Her last album was dedicated to this cause and had a song called Nasha Na Karo ('don't do drugs'). This was her fifth and last album, which yet again contained exceedingly popular numbers such as Dil Kee Lagi and Taali De Thallay.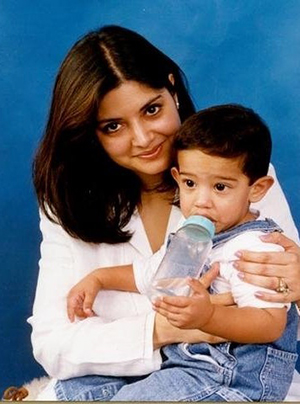 Nazia with her son Arez (source: reviewit.pk)
The UN recognised Nazia's zeal for social work and honoured her with the position of Pakistan's Cultural Ambassador to the UN. She eventually landed herself a job at the United Nations headquarters, where she worked for two years. This was followed by a short stint at UNICEF. It was during this time that she discovered a cancerous lump in her stomach, which her doctor in London described to be "the size of a football". She returned to Pakistan after a surgical procedure, which ostensibly relieved her of the ailment at the time.
Her personal troubles did not end here. A bad marriage awaited her in Pakistan, which she in her last days described as "another cancer". Nazia's cancer relapsed in 1999, but she was determined to fight for her life. She had an added reason to live. Her son Arez was only two years old at the time. Moreover, Nazia had planned to continue her journey of personal development. She had aspirations to further her academic training, and even won a prestigious scholarship at Columbia University's Leadership Program. Another musical album was also in the works. However, her deteriorating health prevented her from actualizing her ambitions.
During her treatment for lung cancer in London, she gave an interview to Zee Network in which she said, "A lot of the times the doctors kept saying to me that things were very bad, but I am a firm believer in God. I kept on thinking this is not my time to die; all of us have to die one day but I just felt that it is not my time yet."
Sadly though, much to the shock and sorrow of her countless fans, it was her time to go. She breathed her last on the 13th of August, 2000, finally succumbing to her illness.
Nazia, who exuberated talent, intelligence and grace, and spread joy through her peppy numbers, unfortunately could not find happiness and fulfillment in her personal life. It is true that an artist never dies, especially one like Nazia who leaves behind such a memorable body of work that will forever remain archived in the history of South Asian music. Nazia's music still sounds refreshing and is enjoyed with the same fervor today as it was during her lifetime, keeping her alive in the hearts and minds of people. Her legacy continues to shine like her beatific, unforgettable smile.
Nazia and Zoheb Hassan performing 'Disco Deewane' (courtesy of 'PunjabiGuyLondon', YouTube)
You may also like: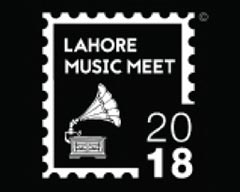 Lahore Music Meet - 3rd Edition
(January 10, 2018)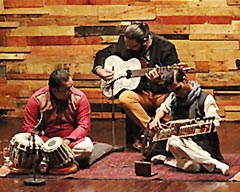 'Likhay Jo Khatt Tujhay' - An Olomopolo Media & Qissa Khwaan Production
(November 21, 2017)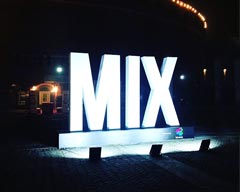 The MIX – Pakistan's First Tech Centered Festival
(November 15, 2017)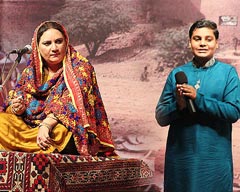 Bali Jatti Rooftop Theatre Opens in Lok Virsa, Islamabad
(October 16, 2017)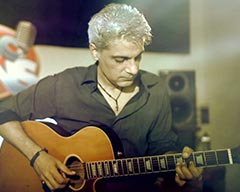 Tribute: Aamir Zaki
(June 03, 2017)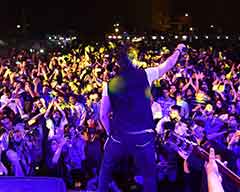 FACE Music Mela 2017: Promoting Diversity and Harmony through Music
(April 24, 2017)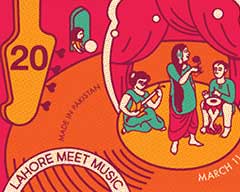 LMM 2017: More Than Just Music!
(March 13, 2017)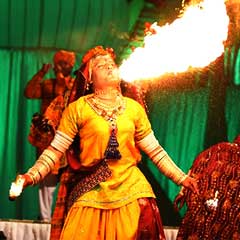 The Mystic Music Sufi Festival 2017
(February 14, 2017)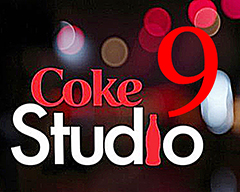 Coke Studio: A New Season of Melodies
(August 18, 2016)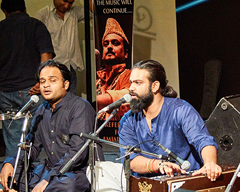 The Music Will Live On: Reference for Amjad Sabri at Lok Virsa
(July 01, 2016)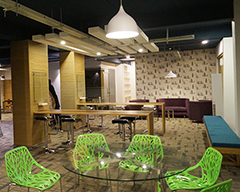 The Hive: Blending Work with Entertainment
(May 30, 2016)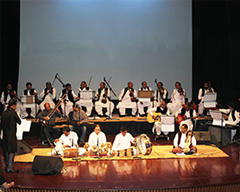 'Sachal Studios Orchestra' Performs at PNCA, Islamabad
(May 09, 2016)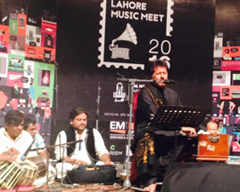 Lahore Music Meet - Pakistan's First Ever Music Symposium
(April 04, 2016)