30 YEARS OF HISTORY RE-WRITTEN: WOMEN'S BRIDGE IN PAKISTAN
Written by: Talha Ahmed
Posted on: August 05, 2013 |

Comments | 中文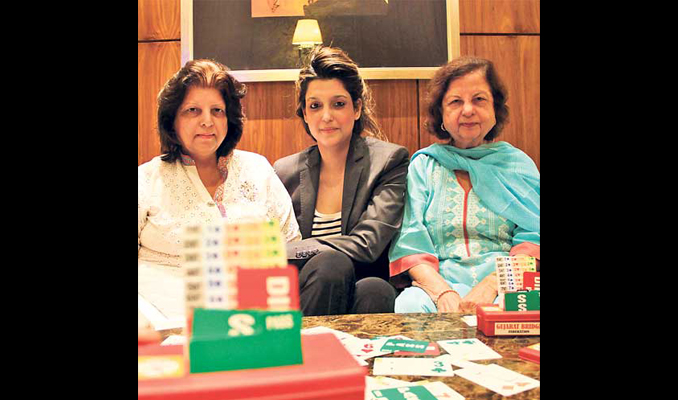 (l-r) Rubina Hai, Fatima Raza and Qudsia Doosa
It was Tuesday, the 11th of June, 2013. In Ahmedabad, India, the 17th Championship of the Bridge Federation of Asia and Middle East (BFAME) had reached its final moments. By the time it finished, three Pakistani women had achieved what had never been accomplished in national history before. A team of Bridge players from the same family – grandmother Qudsia Doosa, mother Rubina Hai and daughter Fatima Raza – triumphed over all their opponents to help Pakistan lift its first women's Bridge title ever. Youlin's correspondent, Talha Ahmed, met with Fatima and Rubina, to learn more about their exciting achievement.
Talha: Your family has been playing Bridge for three generations straight. Tell us how it all began. Do you usually play outside your home?
Fatima: It was my grandfather who brought Bridge into the family. Two years into his marriage, he taught my grandmother the game and she passed it on. My mother has been playing for fifteen years but I learned it only over a year ago. We do occasionally play outside, but this is the first time we went far from home. We're from Karachi, so we've only played in tournaments within this city.
Talha: And what is the scope of the game like here? How many players do you see in Karachi?
Fatima: Unfortunately, not too many. That's because of a lack of awareness and the perception of Bridge as an old person's game, as a game for retired people. It is generally thought that you must be over sixty for playing Bridge. I was the youngest player by 32 years in India! Nobody could believe I was there to participate. They thought I was merely accompanying my father.
Talha: But that proves it's not just a perception…
Fatima: No, only in South Asian countries will you find the average age to be this high. In the Americas or in, say, Scandinavia, team members usually range from 28-35 years of age. That's when your mind is at its sharpest. Over here, things are different because our kids are not directed towards certain games or sports the way they are abroad.
Talha: Not many of our readers will be familiar with Bridge. How would you describe the game in the context of other card games?
Rubina: Bridge is a very open game. The standard table will have four players, two teams of two members each. You and your partners can decide 'conventions' or 'systems,' and your opponents will decide their own systems. But both teams must let their opponents know what rules they're playing with. There are no hidden secrets. In fact, before we went to play, we had to give our rules a month in advance to India!
Fatima: It involves skill and mind, unlike, say, poker or blackjack, which involve luck. In Duplicate Bridge, luck accounts for barely 1% of the game. Rather, it is based on thinking, on counting – how many cards have been played, how many are left – and most of all, on your ability to strategize. Who wins is determined by who is best able to strategize and make the most 'tricks.'
This particular tournament had four teams – Palestine, Sri Lanka, India and us – and they were all extremely well-prepared. I consider it outstanding that we dominated right from the beginning and lost only a match or two in such a competitive environment. The tension goes up several notches at the international level, you know. Plus, the added pressure of playing in India…
Talha: Tell us about some of that…was your stay colored by the India-Pakistan rivalry?
Fatima: No, our stay was one of the best stays. We fell in love with Ahmedabad. The hospitality was mind-blowing! The people and the general atmosphere were very warm and the media was extraordinarily generous. Almost every single day, we had our pictures in the local papers with the headlines going: 'Young girl takes India by storm,' or 'Pakistan No.1, India No.2'. The whole affair was quite smooth.
Talha: Pakistani women won for the first time in 30 years; is that correct? And have our teams been participating in every tournament?
Rubina: Yes. It is organized every 2.5 years and Pakistan participated every time. But as for me and her (Fatima), this was our first BFAME. They actually said that a grandmother, mother and daughter winning together was a new record and had merited an entry in the Guinness Book of World Records.
Talha: What do you think this win means for Bridge in Pakistan? Do you see anyone taking notice? Do you see any improvements in the infrastructure from here on?
Rubina: They should take note. This is the first gold medal for us in years! We haven't been winning in the Olympics, or the Asian Games or any mind sports. For the first time in a long time, I think, the Pakistani flag was raised and the national anthem sung on Indian soil. You know we went out on personal expense? We should have sponsorship at least for the next contest in Bali.
Fatima: When we arrived at Quaid-e-Azam International Airport, there was a flurry of people waiting to welcome us. Press reporters together with representatives from TV channels had arrived with garlands to greet us. So people did pay attention, but of course this was just the first step. Hopefully, we'll also do well in the world championship in Bali next month.
The 14th World Bridge Championship will begin in September 2013 in Indonesia. On behalf of the entire nation, Youlin Magazine wishes the team all the best, and we hope for a new win to be brought back home.
You may also like: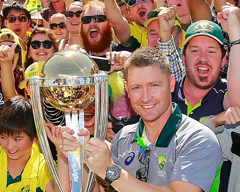 Australia Pulverizes New Zealand to Bag World Cup 2015 Trophy
(March 30, 2015)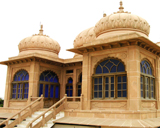 The Undying Grandeur of the Mohatta Palace Museum
(March 29, 2015)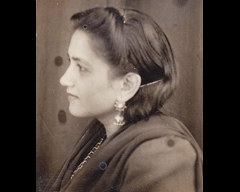 Ada Jafarey: A Tribute
(March 27, 2015)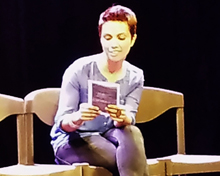 Me, My Mom & Sharmila: Fawzia Mirza and the Brown Woman
(March 26, 2015)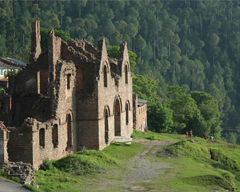 Silk Road: The Picturesque Mansehra and Abbottabad-VI
(March 25, 2015)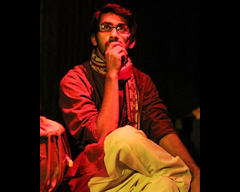 Azeem Hamid and the Independent Theatre Company
(March 25, 2015)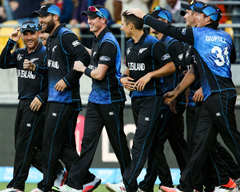 New Zealand to Choke South Africa and India to Overpower Australia?
(March 24, 2015)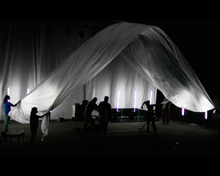 NAPA International Theatre Festival 2015: 'Among Fog'
(March 20, 2015)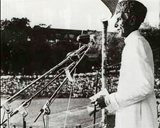 Pakistan Resolution Revisited
(March 20, 2015)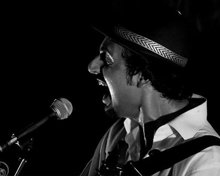 Faizan Tirmizi - The Ideology of an Aspiring Musician
(March 12, 2015)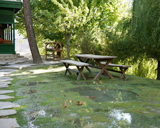 Hunza Valley: A Fine Balance between Tradition and Modernity
(March 10, 2015)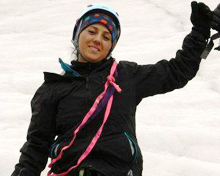 Samina, we are proud of you!
(March 06, 2015)