Abrar-ul-Haq: In Pursuit of Life through Song & Philanthropy
Written by: Amna Javed
Posted on: June 01, 2015 |

Comments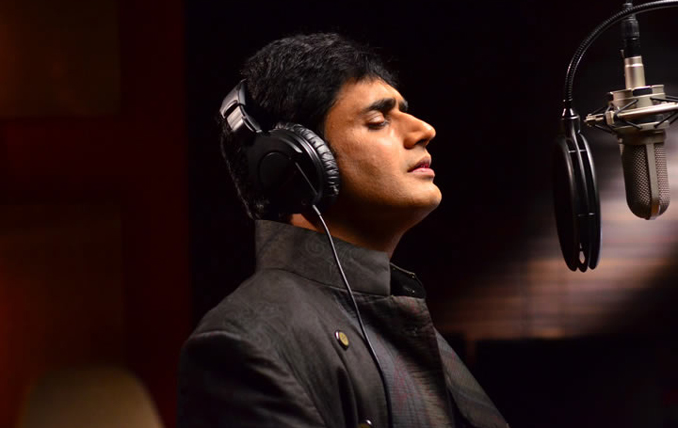 Abrar-ul-Haq
At the time of its release in 1995, Abrar's debut album became the best-selling album of South Asia, as 'Billo day ghar' instantly hit a chord with the audience, making Abrar famous overnight. Born in Faisalabad, Abrar-ul-Haq is the youngest child among eight siblings. His early education at Junior Model School, Gujrat had a great impact on shaping his music career later on in life, and he credits his dynamic Principal there, Ms. Farida Shiekh for polishing his skills beyond measure. "I gave my first speech in this school at the age of five. It was a great confidence booster for me," reminisced Abrar.
From eighth grade onwards he attended a school entirely different from the one he had been at earlier. Recollecting his memories from the Jamia College, Gujrat, Abrar detailed how these years of his education left a life-long impact on his personality. "For me, my reality changed as I stepped into that college." Hailing from downtrodden families of the area, these students posed a major contrast to the lifestyle that Abrar had been used to; students here, even the brightest ones from the class, had to drop out simply because their parents could not afford to pay for their education. The company he found at this school prepared Abrar for the life that awaited him after graduation. He learnt that not all people would be the same and that the underprivileged in our society face problems that more fortunate ones such as him could not imagine. This school took the initiative of devoting a separate class where students were encouraged to take part in social activities. Abrar, along with his other friends, used to fill up buckets with cold water and offered it to passengers arriving at the nearby bus stop, especially children, women and the old commuters.
"It was an indescribable feeling," he said while talking about this volunteer work. "The prayers that the old men and women used to bless us with, gave me a sense of accomplishment," he added. Abrar termed this activity as a 'brilliant training' that he received at a very young age; by engraining in him the idea of helping others, this experience had a life lasting impact on him.
He had also seen his parents indulging in philanthropy all their life. Abrar's father, who was a civil servant, made it a habit to travel back to their hometown in Narowal and provide assistance, both moral and monetary, to the laborers cultivating their ancestral land. Besides that, his mother reiterated the importance of holding fast to his family, cultural and religious values. His parents' focus on philanthropy combined with his training at school instilled a burning desire in him to help others in whatever capacity possible. When his mother passed away, it left a vacuum in his life and he felt he would "never feel happy again". However, this loss proved to be the reason he would embark upon his life's most importantwork, as he channeled his desire to bring some good and help others into establishing the SAHARA for Life Trust.

The Sughra Shafi Medical Complex, Narowal
Arranging for funds, assembling a dedicated team and making the trust functional was an uphill task for Abrar as he faced numerous roadblocks along the way; however, his earlier training at school and his personal resolve to accomplish the impossible kept him going, culminating in the building of the Sughra Shafi Medical Complex in Narowal, named in memory of his mother. Along with providing free medical facilities to the poor from this area, SAHARA for Life Trust has also actively taken part in rehabilitating those displaced by the earthquake in 2005 and the flood affectees in 2013. "The best reward for me is when my efforts are appreciated and people bless me with their prayers," he reiterated.
Delving into detail about his career as a musician, Abrar candidly recalled the making of his first song, which he wrote while preparing for his CSS exams. 'Billo de ghar', his debut song, "came" to him as he was out on a run one morning, He found it amusing and sang a few lines to his friends and family; he received a great response and they encouraged him to work on it further. "The song didn't even have the word 'billo' in it initially!" After rigorous editing, it was finally set for release. "I had no idea my fame was just a song away," exclaimed the singer. No doubt the song was a huge success and quickly became a staple at weddings, Abrar admitted that nothing got him more excited than when he found someone listening or dancing to his song.
Most of Abrar's songs have run in the same vein of popular culture, with amusing Punjabi lyrics and an engaging beat, aimed at giving the listener some lighthearted fun. However, Abrar admits that of late his music has evolved and has more serious overtones, to reflect the realities in our country that people live with every day. His poetry now focuses on the plight of the masses and on the desperate need for change (Click to view video).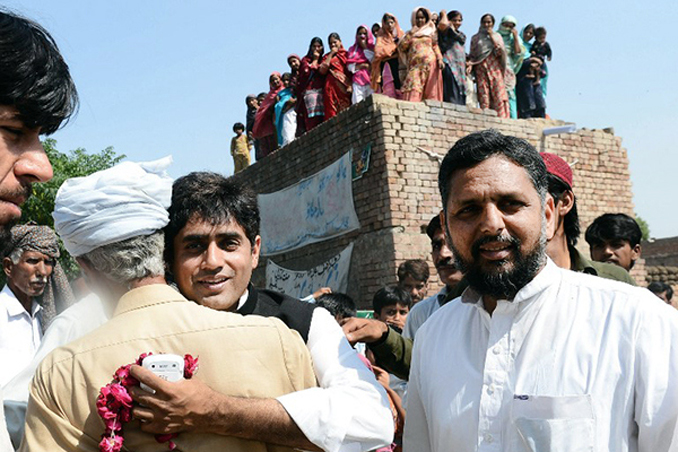 Abrar in his constituency in Narowal
Through his commitment and steadfast belief, Abrar managed to achieve what he set out to; he brought joy and entertainment to his audiences with his music, and the Sughra Shafi Medical Complex brought the best medical care at the disposal of the underprivileged in his hometown of Narowal, which was also his constituency for the 2013 General Elections. Having accomplished so much at this age, Abrar still feels that he has a long way to go and he prays to God to give him the strength to continue with his mission.
You may also like: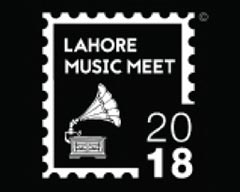 Lahore Music Meet - 4th Edition
(January 10, 2018)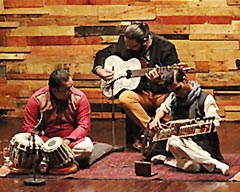 'Likhay Jo Khatt Tujhay' - An Olomopolo Media & Qissa Khwaan Production
(November 21, 2017)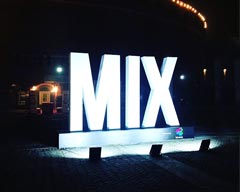 The MIX – Pakistan's First Tech Centered Festival
(November 15, 2017)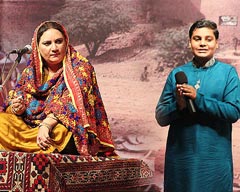 Bali Jatti Rooftop Theatre Opens in Lok Virsa, Islamabad
(October 16, 2017)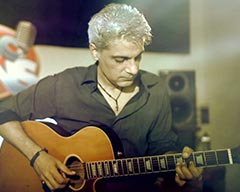 Tribute: Aamir Zaki
(June 03, 2017)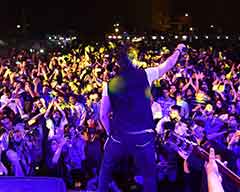 FACE Music Mela 2017: Promoting Diversity and Harmony through Music
(April 24, 2017)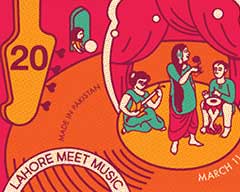 LMM 2017: More Than Just Music!
(March 13, 2017)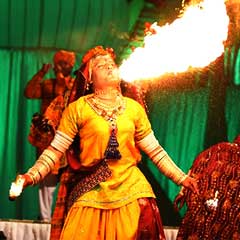 The Mystic Music Sufi Festival 2017
(February 14, 2017)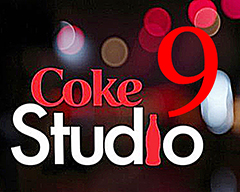 Coke Studio: A New Season of Melodies
(August 18, 2016)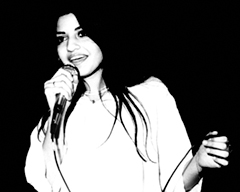 The Unforgettable Nightingale: Nazia Hassan
(August 12, 2016)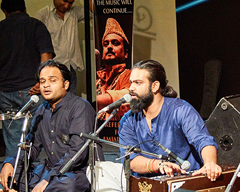 The Music Will Live On: Reference for Amjad Sabri at Lok Virsa
(July 01, 2016)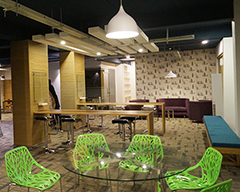 The Hive: Blending Work with Entertainment
(May 30, 2016)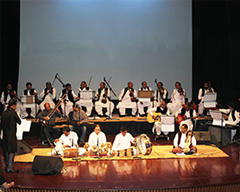 'Sachal Studios Orchestra' Performs at PNCA, Islamabad
(May 09, 2016)