Ajoka Theatre's Bhagat Singh: An Anti-Imperialist Revolutionary
Written by: Dr Dushka H. Saiyid
Posted on: July 10, 2012 |

Comments | 中文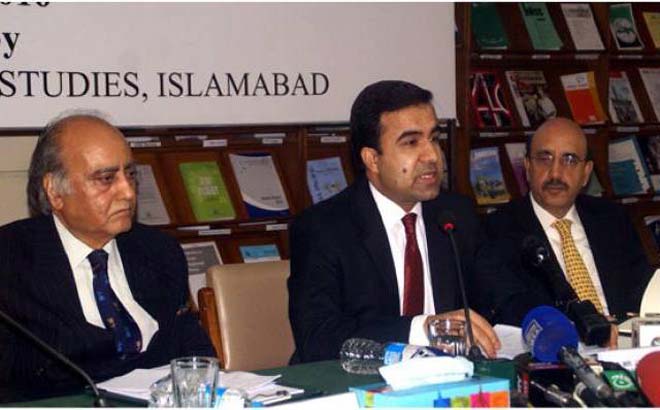 Bhagat Singh
Ajoka, a group based in Lahore, and led by the husband and wife duo of Madeeha Gauhar as director and Shahid Nadeem as script-writer, have highlighted the role and ideas of individuals that have been reduced to footnotes in mainstream history. While both of their recent plays, Bulleh Shah and Dara, re-state the struggle between the more inclusive sufi Islam and its fundamentalist version, their latest offering is about the revolutionary struggle against colonial rule in India and the martyrdom of Bhagat Singh in 1931.
Bhagat Singh was born in September 28, 1907 in the district of Lyallpur, Punjab. His uncle was the famous revolutionary, Ajit Singh. The 1st World War (for which a large number of soldiers were recruited from the Punjab), and the outbreak of the Russian Revolution in 1917, were the backdrop to his formative years. Bhagat Singh's visit to the Jallianwala Bagh, a week after the massacre there in April, 1919, must have filled his anti-colonial fervor with a new resolve.
With Europe laid to waste after the death and destruction wrought by the World War, the Russian Revolution offered an alternative ideology to western capitalism and imperialism, especially to the colonized world. Capitalism looked fragile and vulnerable even in Europe: Bela Kun's soviet, formed at the end of 1918 in Hungary, had survived for a 100 days, while Rosa Luxemburg and Karl Liebnecht were killed attempting a revolution in Berlin in the same year.
However, the British policies in India remained unresponsive to a changed world. Socialist ideas and talk of liberation had begun to spread to India and China in the 1920s, assisted and propagated by the Communist International, or the Comintern, founded in 1919, to export revolution beyond the frontiers of Russia. It is not surprising that the Chinese Communist Party came into being around this time, when it was officially founded in Shanghai in July, 1921.
When the non-cooperation movement launched by Gandhi in 1920 was suddenly called off in 1922, as a result of the mob burning down the police station at Chauri Chaura, it led to the frustration and radicalization of large sections of nationalists, particularly the youth, and was fertile ground for the spread of socialism and communism.
Bhagat Singh is a product of this milieu: a self-proclaimed atheist, steeped in Marxist and anarchist ideas. He founded the Naujawan Bharat Sabha (Indian Youth Movement) in March 1926, and when he joined the Hindustan Republican Association in 1928, he had its name changed to Hindustan Socialist Republican Association or HSRA. In the government crackdown against the demonstrations that greeted the arrival of the Simon Commission to India, the nationalist Lala Lajpat Rai was killed by baton wielding police. Bhagat Singh, along with two other colleagues, took revenge by shooting dead a police officer by the name of Saunders in Lahore, in December 1928, and escaped. A few months later, Bhagat Singh, accompanied by Dutt, lobbed two bombs in the Central Legislative Assembly, purely for propaganda purposes, and then courted arrest. Bhagat Singh and two of his colleagues were tried by a special tribunal and sentenced to death by hanging, which was carried out on March 23rd 1931. Bhagat Singh was only twenty-three years old at the time.
He was a romantic nationalist who believed in the efficacy of acts of heroic violence, and hoped that his martyrdom would stir Indians to rise against the unjust, autocratic and racist colonial order. His struggle was for a society where there would be economic and social equality. The Ajoka play points out that while Gandhi demanded the release of other prisoners, Bhagat Singh and his colleagues were not part of that list. Gandhi stood on the other end of the political spectrum, for not only was he a fervent believer in non-violence, but also wanted India to revert to a utopian vision of ancient India based on self-sufficient villages; this was a far cry from the model of a modern industrial socialist state to which nationalists of different political hues, as varied as Bhagat Singh, Nehru and Subhas Chandra Bose, aspired.
Ajoka's presentation of Mera Rang De Basanti Chola had less dialogue and more songs; most of these were sung by this group of revolutionaries or by minstrels glorifying the group's sacrifices for the cause of Indian freedom. While the play mentions that Gandhi had little interest in supporting Bhagat Singh's cause, it does mention that Quaid-i-Azam, the founder of Pakistan, spoke sympathetically about him. It might have added more intellectual rigour to the play if it had brought out the contradictions in Bhagat Singh's thought. This group's hope that their actions would behave as a catalyst in mobilizing more revolutionaries against the colonial state, is more in the anarchist tradition, and in sharp contrast to the Marxist emphasis on class struggle as opposed to individual acts of heroism.
The fact remains that the more revolutionary ideas and methods of ousting the British from India never took root in that country. Gandhi's genius lay in developing a more tedious but sure way of challenging British control. All revolutionary challenges were rooted out by a very effective intelligence apparatus and harsh punishments; Bhagat Singh and his cohorts were victims of this effective authoritarian system based on legalism.
You may also like: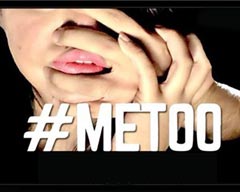 Theatre Review: #MeToo by BlankPage Productions
(January 12, 2018)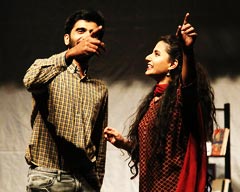 Theatre Review: Bol Kay Lubb Azad Hain Teray
(December 21, 2017)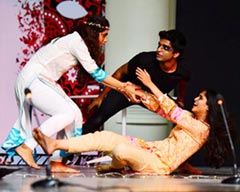 The Fringe 2017 – Intra-IBA Theatre Competition
(December 15, 2017)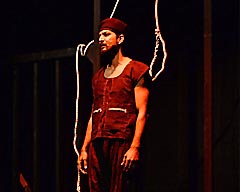 Theatre Review: Ajoka Theatre's 'Intezaar'
(November 30, 2017)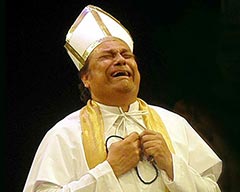 Theatre Review: 'Yahudi ki Larki' by NAPA at National Theatre Festival 2017
(November 02, 2017)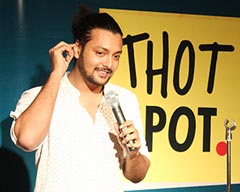 Bachay Panch Hi Achay (5 Kids are Enough) - A Saturday Night Comedy Show
(October 17, 2017)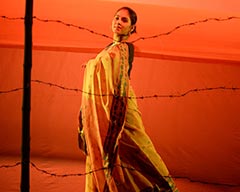 Ajoka Theatre's 'Shehr-e-Afsos - A City of Sorrow'
(October 13, 2017)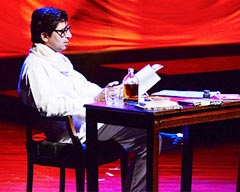 Theatre Review: 'Kaun Hai Yeh Gustakh' - Ajoka's Play about Manto
(October 12, 2017)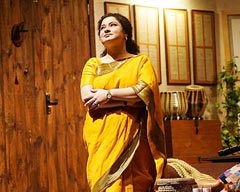 Theatre Review: 'Mushk - Fragrance' in Lahore
(October 10, 2017)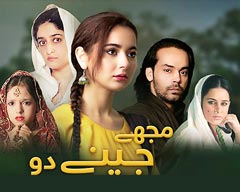 Drama Review: 'Mujhay Jeenay Doh'
(September 22, 2017)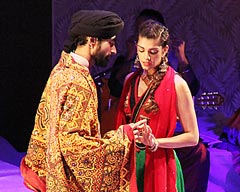 Heer Ranjha – Retelling Kaifi Azmi's Script in an Urdu Musical
(September 11, 2017)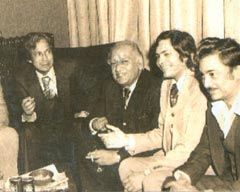 70 Years of Theatre: A Flashback Through the Ages
(August 30, 2017)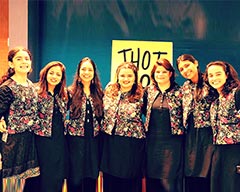 'The Khawatoons' Celebrate their First Anniversary!
(August 02, 2017)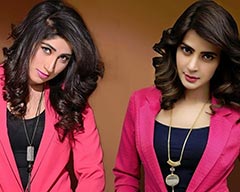 'Baaghi', a serial inspired by Qandeel Baloch
(July 31, 2017)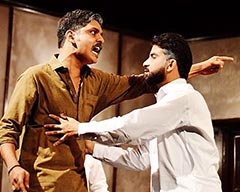 'Mulzim Ya Mujrim' – A Theatrical Production
(July 25, 2017)