'Eleven': Karachi Interpreted by 11 Artists at ArtChowk Gallery
Written by: Nageen Shaikh
Posted on: January 20, 2017 |

Comments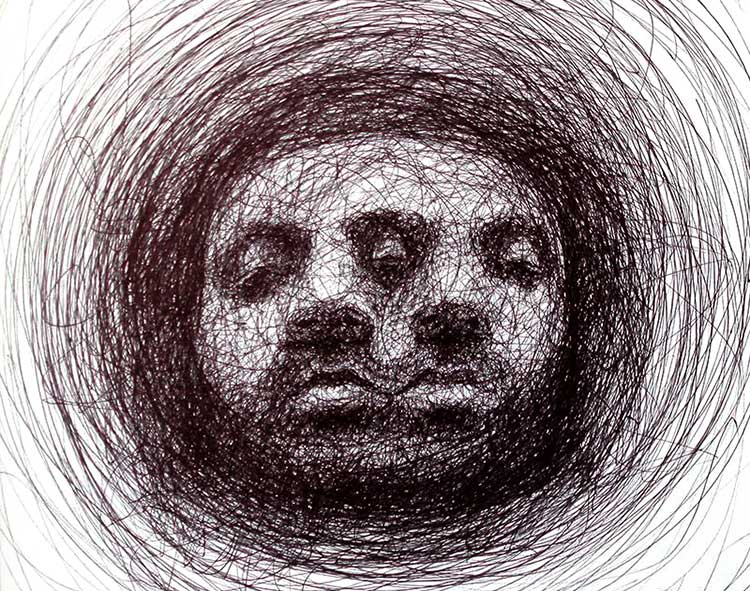 Untitled - Fraz Mateen
The city of Karachi has always been renowned for its cultural diversity and booming art scene. With its diverse ethnic roots, it is no surprise that artists are always able to find new ways to express their feelings towards the rich and colourful atmosphere of the city. Eleven artists hailing from the City of Lights have displayed their works at ArtChowk Gallery, expressing in distinctive ways the emotions evoked in them by the city. The artworks are intriguing and versatile; there are sculptures and paintings not merely placed on the walls and hanging from the ceiling, but also spread out on the floor.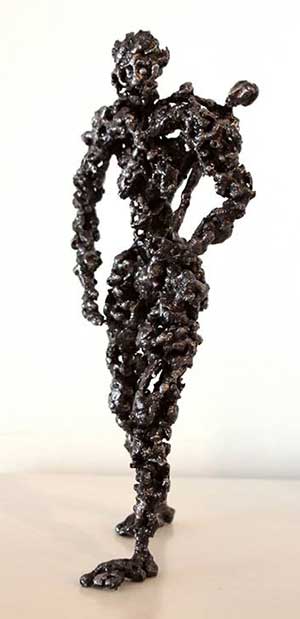 The participating artists include young university graduates, seasoned artists, as well as the University of Karachi's very own metalsmith, the talented Mohammad Ismail, who exhibits intricately crafted metal sculptures. Titled Ladla, the sculpture gives the appearance of a man standing upright; however, the form suggests that the toil of his labour has taken a toll on him. This alludes to the daily stresses that the citizens of Karachi have to cope with. A somewhat similar concept has been used by Fahim Rao with his Stress Series, consisting of brass sculptures in shades of golden. Entwined lines create abstract forms, again symbolizing the stressful lifestyle of Karachiites.
Raheela Abro brings forth a unique concept with her work Pani by painting on the floor of the gallery. Abro paints green splashes, which are quite literally an embodiment of the wet roads around the city. Some may wonder whether literal art that offers not much aesthetic beauty is a praiseworthy addition, but the artwork depicts the frustration that builds up among the people of the city due to its many unmaintained roads and buildings.
Sketches by Fraz Mateen show two faces amidst several intricate circles. Untitled, this series of sketches is remarkably hatched in monotone ink. Each sketch shows the same two faces, which could be interpreted as the various personalities that one takes up in different life situations. Life in the city can sometimes be harsh, forcing almost every individual to assume various personas to cater to different circumstances. Mateen's works reflect the anxiety that we experience as we try to make sense of the chaos around us.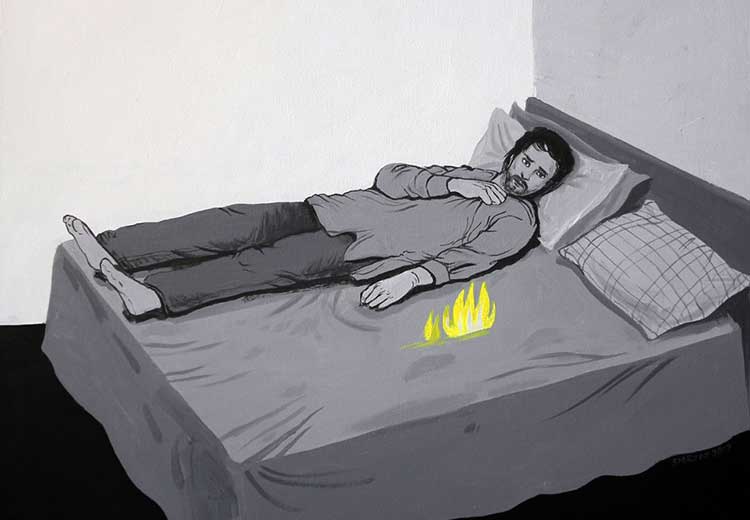 Rabia Shoaib's paintings and calligraphy are versatile and thought-provoking, with Raastay being particularly noteworthy from amongst her pieces. S.M. Raza's acrylic works depict the daily woes of a common man in the city. Other eye-catching works include Urban Heaven by Abdullah Qamar, Untitled by Asad Hussain, Khilonay by Noman Siddiqui, Lethal Fragrance by Sadia Jamal and Success Behind by Nabeel Majeed.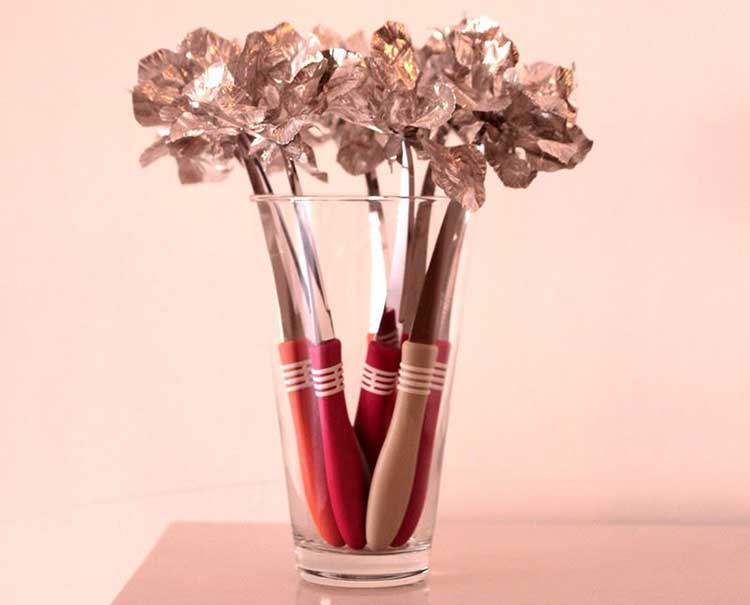 The exhibition has received quite an enthusiastic reception, with distinguished artists and critics including Durriya Kazi and Amin Gulgee turning up to witness the newly exhibited artworks. The show will continue at ArtChowk Gallery till January 30.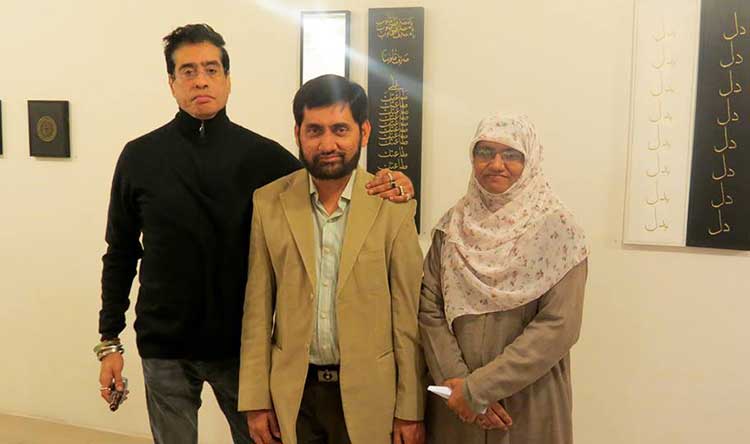 You may also like: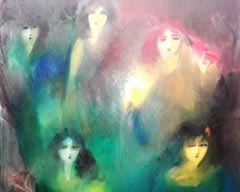 Art Review: Raja Changez Sultan at Tanzara Gallery
(January 19, 2018)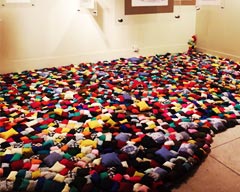 NCA Rawalpindi Degree Show 2017
(January 17, 2018)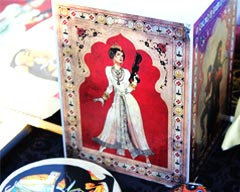 Winter Fete, Islamabad
(January 09, 2018)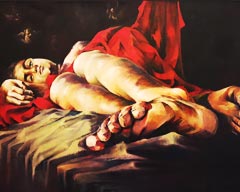 Review: 9th National Exhibition at PNCA
(January 02, 2018)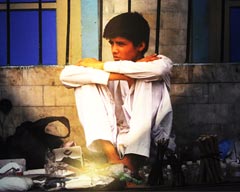 Yeh Hai Karachi 2: Photography and Film Exhibition
(December 20, 2017)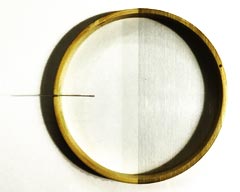 Art Review: Reading Between the Lines at Sanat Initiative, Karachi
(December 05, 2017)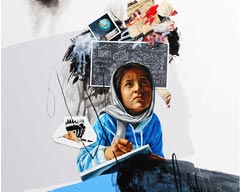 Art Review: The Onrushing 2 at Gallery 6, Islamabad
(December 04, 2017)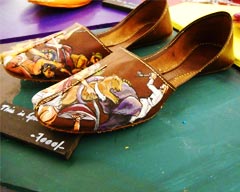 Daachi Arts and Crafts Exhibition 2017
(November 13, 2017)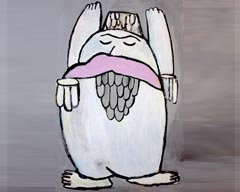 Art Review: 'Loompaland' at Studio Seven, Karachi
(November 09, 2017)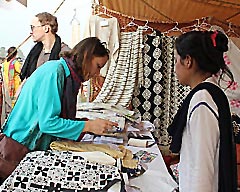 The Behbud Bazaar, Islamabad
(November 07, 2017)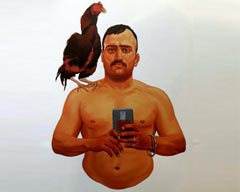 The Karachi Biennale 2017 (KB17)
(October 27, 2017)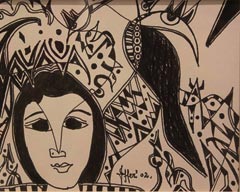 Wahab Jaffer Exhibition Opens at Tanzara Gallery, Islamabad
(October 20, 2017)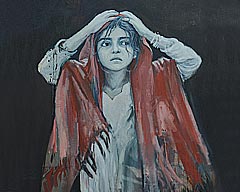 Art Review: Socio-Domestic at O Art Space, Lahore
(October 11, 2017)