Azeem Hamid and the Independent Theatre Company
Written by: Salma Chaudhry
Posted on: March 25, 2015 |

Comments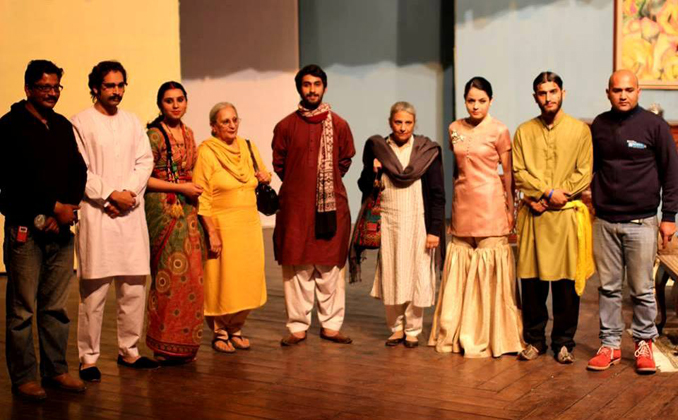 The ITC team with Manto's daughters after the performance of 'Kamra no. 9'
"We are an independent group; we don't target specific audiences", tells Azeem Hamid when asked about the origin of his theatre company's name, The Independent Theatre Company. Trained as an illustrator, majoring in Visual Communication Design at Beaconhouse National University (BNU), and passionate about storytelling and theatre, Azeem Hamid is a youngster of many talents. The idea of the Independent Theatre Company (ITC) originated in 2011, followed by its formal launch in 2012. "It was just a group thing in the beginning – we would do research in various theatre forms and genres, but later, we realized that we needed our own cultural theatre group, with a particular focus on local languages and literature".
In 2011, Azeem started teaching at the Beaconhouse School System, Liberty Campus. "Teaching helped me explore the field of theatre, and I learned a lot from that experience", he adds. In collaboration with Rabtt, a Lahore-based social enterprise, Azeem designed dramatics modules for ninth graders in government schools. "That experience helped me connect with a different segment of society, and I realized how theatre can play a very significant role in empowering kids and enhancing their creativity".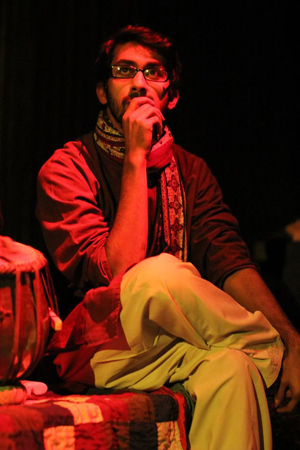 Azeem Hamid
In 2011, along with a group of friends, Azeem experimented with a reenactment of the legendary Punjabi folk tale, Heer Ranjha. "We first did it in front of twenty people to see the response, and later performed at BNU". The success of the performance led Azeem and his friends to realize that they could initiate a theatre company. Hatak, a story by Manto, was the first project taken up the ITC, and it received a fair response from audiences. Since then, the group has performed at both national and international platforms, on masterpieces by renowned writers such as Manto, Imtiaz Ali Taj, Ashfaq Ahmed, Mirza Adeeb, Krishan Chandar and Rajhindar Sign Bedi.
Azeem believes that Punjabi theatre holds the greatest potential, but unneeded vulgarity and crude humor has led to its downfall. On the other hand, parallel or social theatre, an alternative theatre form which has flourished in recent years, also caters to only one segment of the society.
"So far, our audiences have been highly diverse, mostly because our play tickets are not costly", said Azeem. When asked about the differences between local and international theatre, he candidly pointed out the various technological problems with local theatre houses, but he was confident that conditions will improve with time. "We have the potential to become one of the best theatre performers in the world", exclaimed Azeem.
ITC members with the 'Kenyan Contemporary Theatre' team
In 2014, the ITC performed in Africa, India, Turkey, Dubai and Pakistan. "We were invited (to Kenya) by Kenyan Contemporary Theatre, who took the initiative and invited an Australian group as well,' recounts Azeem. ITC worked with these two groups to preserve and contemporize Kenyan culture, with a focus on addressing the education crisis, promoting diverse ideas leading to a tolerant society, and most importantly, developing and nourishing the leadership qualities of the participants.
"Money generated through international trips is reinvested into future projects, and that is how we have become self-sufficient". ITC also provides a platform for young aspiring artists, who are promoted through various means. The company has sponsored thesis shows of young artists as well. Azeem was excited when inquired about the future projects of his company: "Well, apart from performances and international tours, we are planning to do storytelling workshops, explore qissa goi and dastan goi (storytelling), revive some classic radio and literature plays, and above all, establish a theatre art residency". Hatak and Kamra no. 9 have been the group's best performances to date. They have performed in Sanskrit as well, during their visit to India.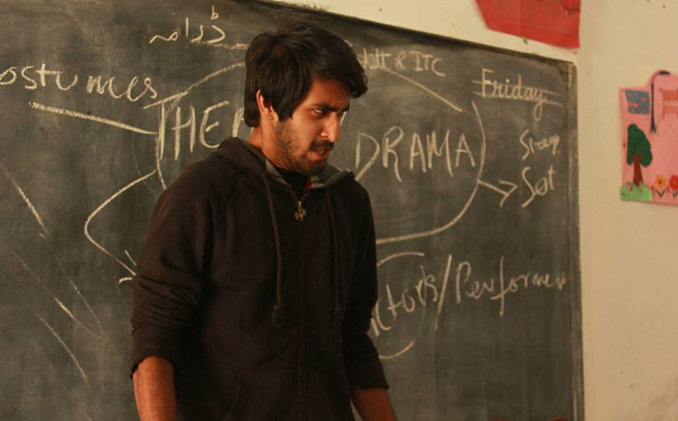 Azeem teaching children an emotion exercise during a workshop
The small but ambitious team includes Azeem Hamid, Daniyal Rizvi, Ahsan Nasim, Shakil Siddiqui, Uzair Sultan, Zoya Uzair, Namwar and Ishmal Malik. Azeem and his team are quickly making their mark in the theatre world. ITC has given them a platform to explore new ideas and promote their productions locally as well as internationally. The company aims to produce engaging plays that entertain and inspire audiences.
Azeem's determination shines through in his pioneering productions. His desire to foster and empower young artists from all segments of the society makes the Independent Theatre Company one of its kind in Pakistan.
"Have faith in theatre; it will flourish", says Azeem. "Ignore all social stigmas, just explore and do your thing; and yes, work hard!"
You may also like: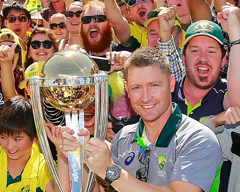 Australia Pulverizes New Zealand to Bag World Cup 2015 Trophy
(March 30, 2015)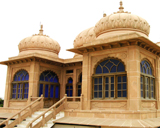 The Undying Grandeur of the Mohatta Palace Museum
(March 29, 2015)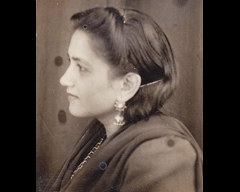 Ada Jafarey: A Tribute
(March 27, 2015)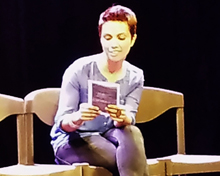 Me, My Mom & Sharmila: Fawzia Mirza and the Brown Woman
(March 26, 2015)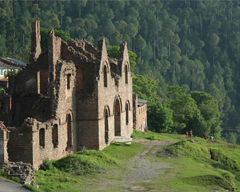 Silk Road: The Picturesque Mansehra and Abbottabad-VI
(March 25, 2015)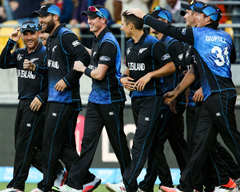 New Zealand to Choke South Africa and India to Overpower Australia?
(March 24, 2015)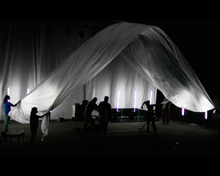 NAPA International Theatre Festival 2015: 'Among Fog'
(March 20, 2015)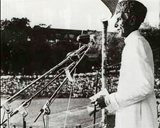 Pakistan Resolution Revisited
(March 20, 2015)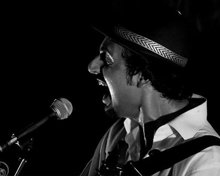 Faizan Tirmizi - The Ideology of an Aspiring Musician
(March 12, 2015)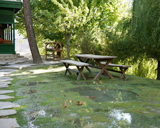 Hunza Valley: A Fine Balance between Tradition and Modernity
(March 10, 2015)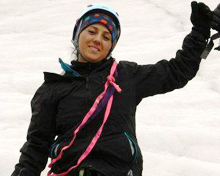 Samina, we are proud of you!
(March 06, 2015)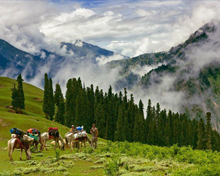 Silk Road: Naran Valley-V
(March 06, 2015)