'Blackhour' and 'The Insane' Give Pakistan Its First Theatrical Concert
Written by: Mirza Salam Ahmed
Posted on: November 24, 2015 |

Comments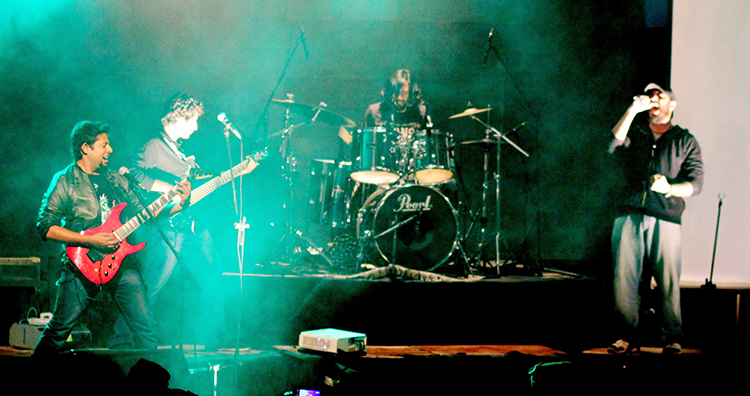 Blackhour in concert
Last Sunday evening saw the launch of Pakistan's first-ever Theatrical Album Launch Show at the Lok Virsa Open Air Theater, featuring 'Sins Remain', the second studio album by Blackhour, a Pakistani rock band. Music filled the air as a jam-packed Lok Virsa was entranced by the ingenuity of the theatrics – a product of Blackhour and The Insane (an Islamabad-based theatre group), who joined hands to turn a cold Islamabad night into an affair of melodious theatrical frenzy.
Pioneering the concept of theatrics in live musical concerts, Blackhour and The Insane molded music and theatre together in such perfect harmony that it won over even those who traditionally weren't fond of hard rock and metal, or even theatrical performances. Projectors were set up to display video clips in the background, and actors came on stage during the concert to perform parallel to the songs. By the end of the night, anything even remotely "conventional" had been thrown out the window.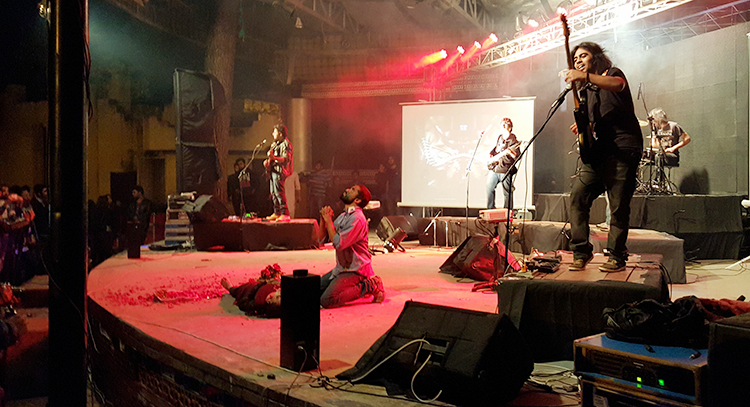 Blackhour was formed in 2007 by Hashim Mehmood (guitarist) with members Salman Afzal (bassist), Mubbashir Sheikh (guitarist), Diam Mehmood (drummer) and Tayyab Rehman (vocalist). In pursuit of their dream of reaching out to a wider audience, the members of Blackhour have often had to find support across borders. They released their debut album, 'Age of War' in 2011 through Your Label Records, USA, selling over 10,000 copies worldwide. 'Sins Remain', the band's second studio album, is scheduled for an international release in the first week of January, 2016 by Transcending Obscurity Distribution, an Indian record label.
The band's engaging and energy-filled performances have helped them amass an enormous cult following. Their talents have been recognized by international rock stars of our generation, including Ron "Bumblefoot" Thal, guitarist of the legendary rock band Guns N' Roses, who has also performed alongside them.
"Blackhour started off as a misfit band in a music scene that was mostly dominated by Urdu pop culture. In our preliminary years, we faced a lot of criticism, and people would constantly tell us that we should shift to a more acceptable genre of music", commented Hashim Mehmood. "But for me, and all the band members, music has never been a means of pleasing the audience; rather, it serves as an outlet to express ourselves, which is why we chose to stick to the genre of heavy metal, and furthered our musical expression through English lyrical content."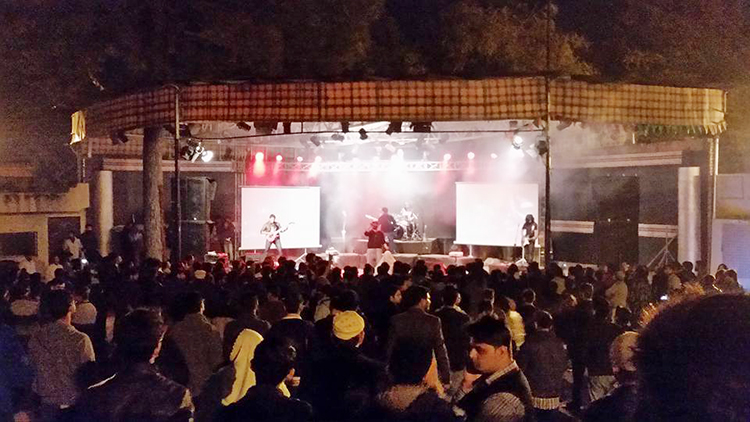 The Insane has been active in the theatre scene of Islamabad and Lahore since 2010. Recently, they also produced the eminent play 'Lost Control' in theatres across the country. In conversation with Youlin, they explained that live theatre in music is an idea that has been unprecedented in Pakistan until now. They believe that it is this ingenuity that can truly spark a fire to reignite our stagnant industries of theatre and music.
"Commercial theatre is a complicated gig in Pakistan. You might have noticed theatre acts performing for some time over the years, and then disintegrating due to a lack of support from the financial backers/sponsors. In a country like Pakistan, where commercialism runs rampant, this is one of the biggest challenges faced by the theatre industry", remarked producer Niddal Bin Tahir. "Promoting art forms that are true and gritty in nature is a monumental task, as only the products and names that sell make it to the audiences. Pakistan has an insane amount of potential (pun intended), but there is a dire need for the higher-ups to open their minds to new ideas and possibilities, as only this will lead to greater reform in Pakistani art."
A fan-made video of the concert (taken from the official Blackhour Facebook page)
You may also like: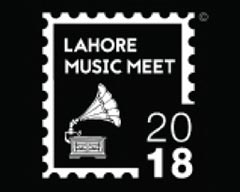 Lahore Music Meet - 4th Edition
(January 10, 2018)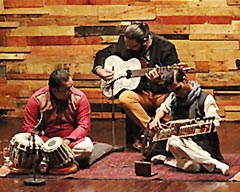 'Likhay Jo Khatt Tujhay' - An Olomopolo Media & Qissa Khwaan Production
(November 21, 2017)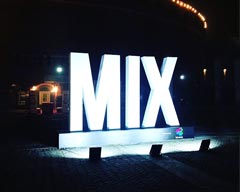 The MIX – Pakistan's First Tech Centered Festival
(November 15, 2017)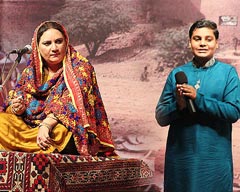 Bali Jatti Rooftop Theatre Opens in Lok Virsa, Islamabad
(October 16, 2017)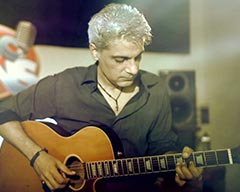 Tribute: Aamir Zaki
(June 03, 2017)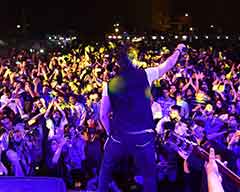 FACE Music Mela 2017: Promoting Diversity and Harmony through Music
(April 24, 2017)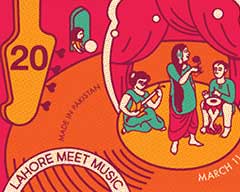 LMM 2017: More Than Just Music!
(March 13, 2017)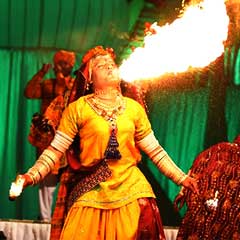 The Mystic Music Sufi Festival 2017
(February 14, 2017)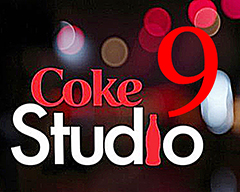 Coke Studio: A New Season of Melodies
(August 18, 2016)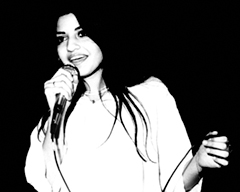 The Unforgettable Nightingale: Nazia Hassan
(August 12, 2016)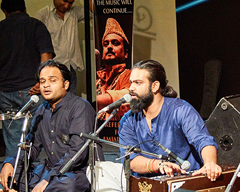 The Music Will Live On: Reference for Amjad Sabri at Lok Virsa
(July 01, 2016)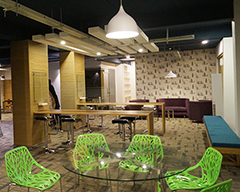 The Hive: Blending Work with Entertainment
(May 30, 2016)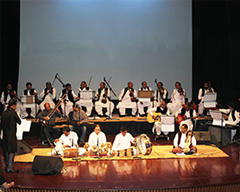 'Sachal Studios Orchestra' Performs at PNCA, Islamabad
(May 09, 2016)