Theatre Review: Bol Kay Lubb Azad Hain Teray
Written by: Momina Mindeel
Posted on: December 21, 2017 |

Comments | 中文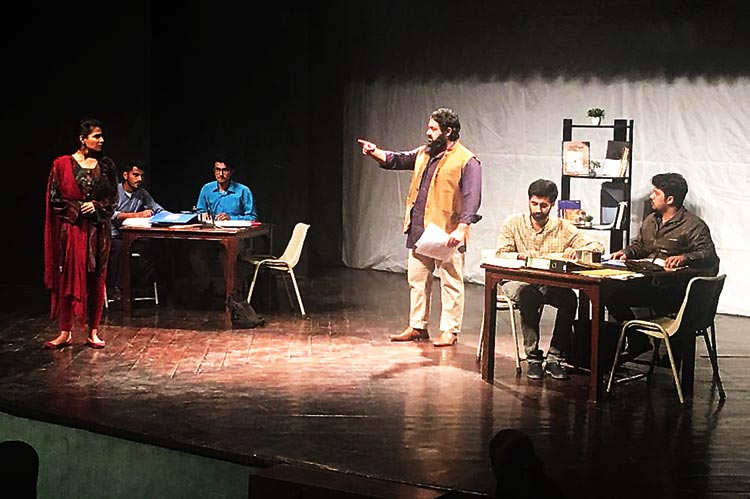 Sarah being fired from the newspaper (Photographer: Momina Mindeel)
With Ajoka Theatre bringing back theatre performances to Pakistan, with one successful play after another, the future of dramatic productions seems rather promising suddenly. Independent plays like Mushk and Heer Ranjha have further helped in promoting theatre. On 19th December, 2017, Alhamra Arts and Cultural Complex witnessed yet another brilliant play, titled Bol Kay Lubb Azad Hain Teray. A production of Chota Mota Theatre, the play was a tribute to the acclaimed poet Faiz Ahmed Faiz, and his revolutionary poetry. Chota Mota Theatre is aimed especially at empowering children, by giving them a platform to act out their hearts.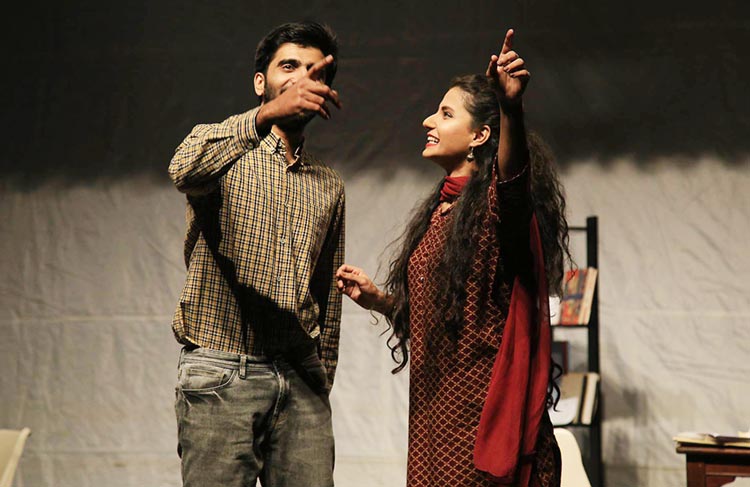 Sarah and Hashim (Photographer: Faheem Akhtar)
The show began with the theater's co-founder, Sarah Zahid, introducing the concept of her theatrical company to the audience. "We are a platform for anyone and everyone who is passionate about theatre and is looking for a medium to showcase their talent," Zahid said. The play formally began with Summer Zahid and Tehseen Wajahat singing Faiz's Bol Kay Lab Azad Hain Tere to a mesmerized audience. The play was written and directed by the couple behind Chota Mota Theatre; Sarah Zahid and Mobeen Ejaz. Choreography and Stage Movement was managed by Nedra Khara, while the live music was orchestrated by Tehseen Wajahat.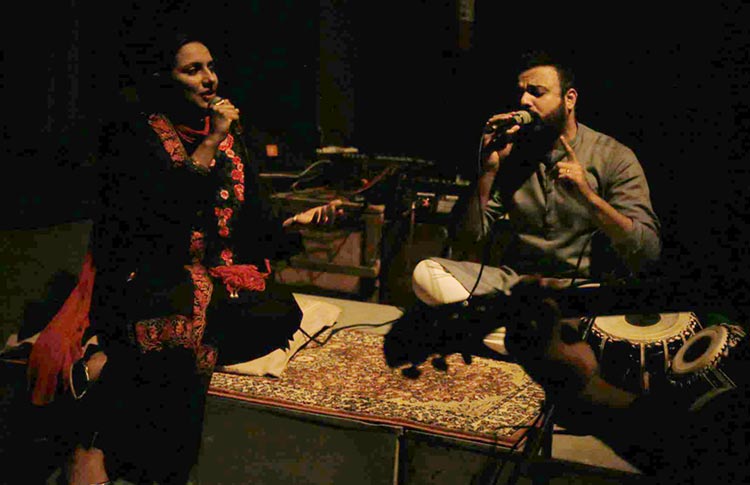 Summer Rizwan and Tehseen Wajahat singing live (Photographer: Faheem Akhtar)
The play revolves around the mental struggles of the protagonist Hashim, who has a complete loss of self-confidence after his father's tragic death. The father is involved in a protest when a bomb blast occurs, and despite Hashim and his mother's repeated pleas to leave, he chooses to remain and help the injured. He ends up losing his life on account of a mass shooting following the blast. Since his father's death deeply affects him, Hashim grows up to be a timid man. The play is interspersed with memories from Hashim's childhood and his internal monologues. Amidst all the bedlam, Hashim falls for Sarah, his colleague at the newspaper he writes for. When Sarah is fired for speaking up against their newspaper's illegal activities, Hashim doesn't take a stand in support of her. The day comes when Sarah confronts him, calling him out for not being the courageous person his writings portray him to be.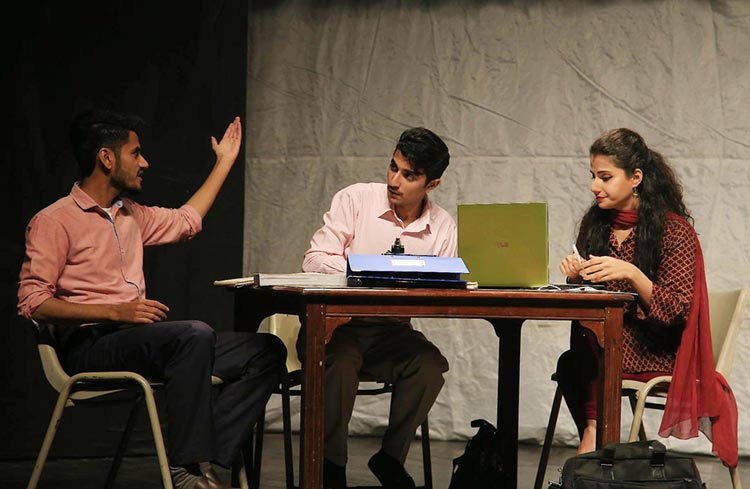 The office where Sarah and Hashim work (Photographer: Faheem Akhtar)
When Sarah leaves him, Hashim struggles with yet another loss in his life. His thoughts race back to his father, whose revolutionary spirit he blames for the feeling of loss in his life. His father's spirit reminds him that he was happy with the ending of his life story, and if Hashim doesn't like his life, he should change the narrative! Hashim eventually deals with his mental anguish by deciding to come out of his bubble, and starts chanting, haq mangain gay, mangain gay (we will ask for our rights) while the rest of the cast joins him onstage.
The child who played Hashim put on a stellar performance, and so did the children who played the role of his childhood friends. Their acting exuded maturity, despite their young age; something that really stood out. Since most of the play comprised of Hashim's internal struggles and monologues, the way the older actor kept the audience engaged throughout, was commendable. The audience understood the underlying dark humor in Hashim's monologues and the overall mood in the hall was exceptionally somber. However, the audience did laugh every now and then, on Hashim's occasional quips to his own thoughts.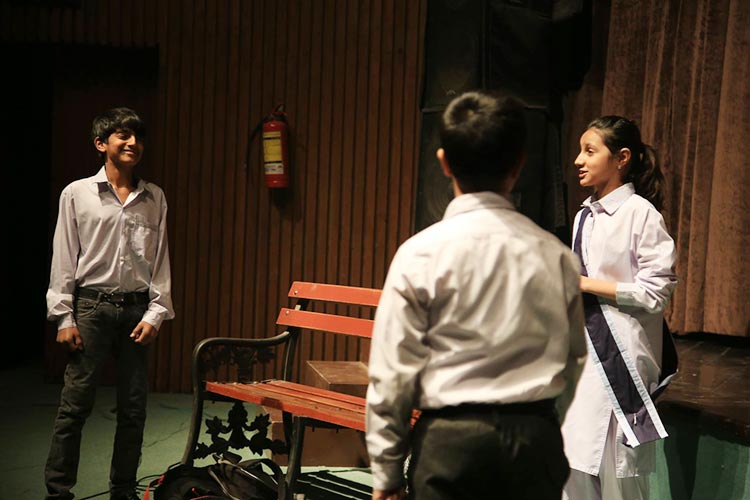 Scene from Hashim's childhood (Photographer: Faheem Akhtar)
The audience turnout, however, was not so great. Nearly half the hall was empty but whoever was present seemed deeply engrossed in the play. There were a few technical glitches here and there with the live music. They can be ignored, given it was the first day of the performance and the glitches were rather insignificant. The play started on time and the live music accompanied by Faiz's poetry overshadowed the shortcomings. The play will be running until 21st December.
You may also like: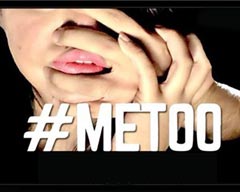 Theatre Review: #MeToo by BlankPage Productions
(January 12, 2018)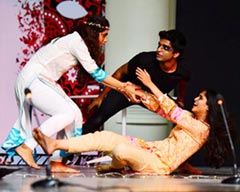 The Fringe 2017 – Intra-IBA Theatre Competition
(December 15, 2017)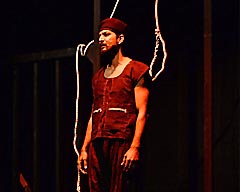 Theatre Review: Ajoka Theatre's 'Intezaar'
(November 30, 2017)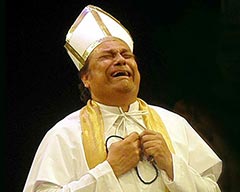 Theatre Review: 'Yahudi ki Larki' by NAPA at National Theatre Festival 2017
(November 02, 2017)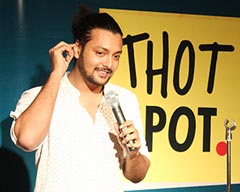 Bachay Panch Hi Achay (5 Kids are Enough) - A Saturday Night Comedy Show
(October 17, 2017)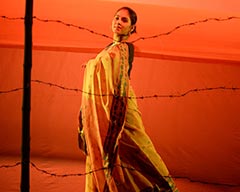 Ajoka Theatre's 'Shehr-e-Afsos - A City of Sorrow'
(October 13, 2017)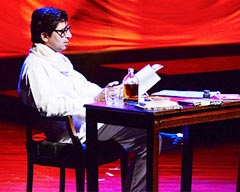 Theatre Review: 'Kaun Hai Yeh Gustakh' - Ajoka's Play about Manto
(October 12, 2017)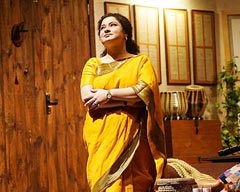 Theatre Review: 'Mushk - Fragrance' in Lahore
(October 10, 2017)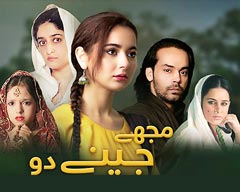 Drama Review: 'Mujhay Jeenay Doh'
(September 22, 2017)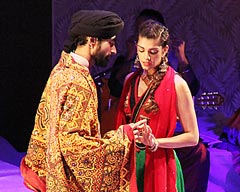 Heer Ranjha – Retelling Kaifi Azmi's Script in an Urdu Musical
(September 11, 2017)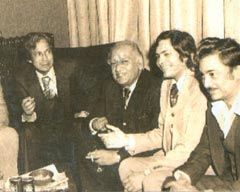 70 Years of Theatre: A Flashback Through the Ages
(August 30, 2017)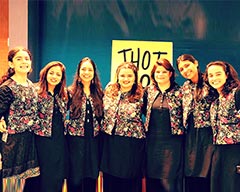 'The Khawatoons' Celebrate their First Anniversary!
(August 02, 2017)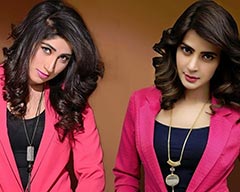 'Baaghi', a serial inspired by Qandeel Baloch
(July 31, 2017)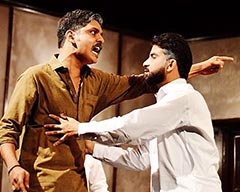 'Mulzim Ya Mujrim' – A Theatrical Production
(July 25, 2017)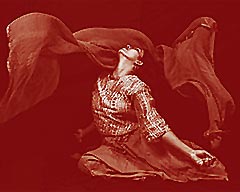 'Goonj – Echo': A Solo Dance Performance by Suhaee Abro
(July 18, 2017)