Book Launch of M. Naeem Qureshi's Ottoman Turkey, Ataturk, and Muslim South Asia: Perspectives, Perceptions and Responses
Written by: Dr. Ilhan Niaz
Posted on: May 01, 2014 |

Comments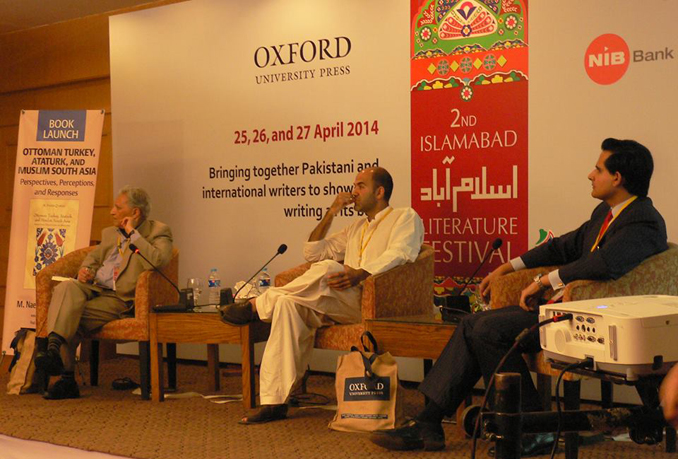 (l-r) Dr. Naeem Qureshi, Asim Sajjad Akhtar and Dr. Ilhan Niaz
(Islamabad Literature Festival 2014)
Speaker: Dr. Ilhan Niaz
Ottoman Turkey, Ataturk, and Muslim South Asia: Perspectives, Perceptions and Responses. Author: M. Naeem Qureshi. OUP, 2014, Hardback. Pages: 373 + xxxix. ISBN: 9780199066346
It is a great privilege for me to be speaking at this book launch as the author, Dr. M. Naeem Qureshi, is not only a retired professor of history from the Quaid-i-Azam University and an esteemed senior colleague, but was also my supervisor for my doctoral dissertation on Pakistan's culture of power and governance. Professor Qureshi has had a distinguished career in the academia, is a regular contributor to the Encyclopedia of Islam and has previously authored Pan Islam in British Indian Politics: A Study of the Khilafat Movement, 1918-1924, which was originally published by Brill in 1999 and republished by Oxford University Press in 2009. Professor Qureshi is currently working on his next book, which is to be on Jinnah's health and politics – a volume that is eagerly anticipated.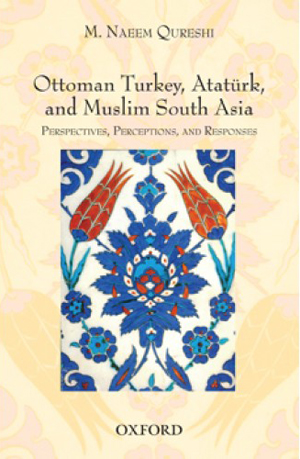 Professor Qureshi's latest offering and the book we are gathered here to celebrate and discuss is Ottoman Turkey, Ataturk, and Muslim South Asia: Perspectives, Perceptions, and Responses (OUP 2014). The book comprises nine chapters that deal with different aspects of the Turkey-South Asian Muslim relationship from the mid-nineteenth century to the contemporary era. The chapters are based on research papers written at different points in time by the author and represent a lifetime of academic engagement with the topic. I was fortunate enough to have read this book at the manuscript stage and the finished product is an elegant and lucid exposition of Muslim South Asia's fascination with Turkey in its Ottoman and Kemalist incarnations. Although Professor Qureshi holds theoreticians, such as myself, in low esteem, and disclaims the advocacy of hypotheses, there are, nonetheless, three lessons that emerge from his latest book.
First, the picture that emerges is that the love affair was rather unbalanced, though I would not go so far as to call it one-sided. South Asian Muslims repeatedly rallied to the defense of the Ottoman Empire (Balkan War of 1912-13, the post-WWI Scenario) and had elevated the Ottoman Caliphate to the status of the temporal and spiritual center of the Muslim world. Qureshi provides excellent details about various aid, diplomatic and medical relief missions, as well as the Khilafat movement. The propensity of South Asian Muslims to embrace Pan-Islamic causes (Pan Islam is a term that first emerged in the 1870s) stemmed perhaps from their minority status in South Asia and for a deep-seeded desire for cultural and spiritual affirmation by peoples more authentically and purely Islamic than the Indian Muslims who were stuck in a predominantly non-Muslim region and could also be categorized as a sub-strain of the Indian civilization.
Second, the theme of modernization and Muslim backwardness as the root cause of the decline of the secular fortunes of the Muslim world and the success of the Western onslaught cuts across many if not all of the chapters. Turkey in particular was in the eye of the storm, barely able to maintain its independence through piecemeal reforms and diplomatic dexterity under the Ottomans. Here the credit goes to the Turkish Nationalists led by Mustafa Kemal for decisively breaking with the traditional and moving towards comprehensive modernization in the 1920s and 1930s. While professor Qureshi is too correct to propagate political programs, the juxtaposition of Kemalist success in Turkey with the failure of the modernizing project in Pakistan invites comparison and provides much food for thought.
And third, Qureshi's work underscores the inadequacy of the "perspectives, perceptions, and responses" amongst the South Asian Muslims, particularly those who opted for Pakistan. Our collective inability to draw meaningful and rational conclusions from our own tragic experience or to profit from the experiences of others is laid bare with great tact. Reflect on this: the nationalist Turks inherited a theocratic empire and turned it into a secular state. The modernist Muslims of South Asia inherited a secular state from the British Raj and gradually turned it into a theocratic empire. For the Turks, the legacy of a fragmenting and decaying medieval empire was a critical response in favor of Kemalist modernization. In South Asia, especially for Pakistan, the legacy of an incomplete colonial modernity turned out to be movement, often democratically mandated, towards medievalism and indigenization.
To conclude, allow me to congratulate Professor Naeem Qureshi for his fine effort and for having produced such an erudite and effective academic volume on South Asian Muslims and Turkey. The Oxford University Press has done a fine job of publishing Qureshi's work and I hope that it will serve as a starting point for other scholars who want to venture into comparative historical research.
RELATED ARTICLES:
You may also like: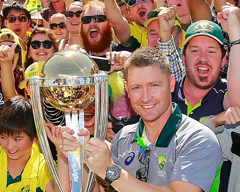 Australia Pulverizes New Zealand to Bag World Cup 2015 Trophy
(March 30, 2015)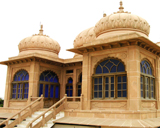 The Undying Grandeur of the Mohatta Palace Museum
(March 29, 2015)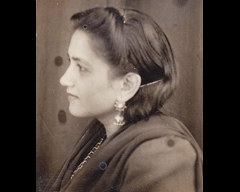 Ada Jafarey: A Tribute
(March 27, 2015)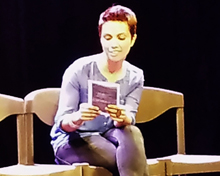 Me, My Mom & Sharmila: Fawzia Mirza and the Brown Woman
(March 26, 2015)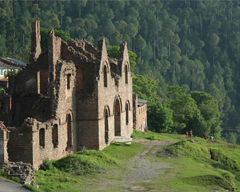 Silk Road: The Picturesque Mansehra and Abbottabad-VI
(March 25, 2015)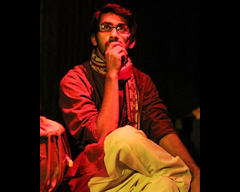 Azeem Hamid and the Independent Theatre Company
(March 25, 2015)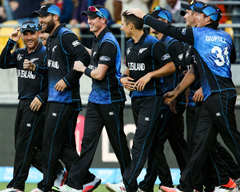 New Zealand to Choke South Africa and India to Overpower Australia?
(March 24, 2015)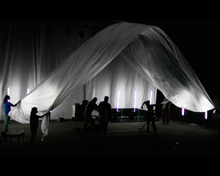 NAPA International Theatre Festival 2015: 'Among Fog'
(March 20, 2015)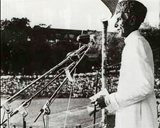 Pakistan Resolution Revisited
(March 20, 2015)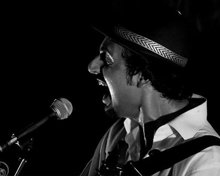 Faizan Tirmizi - The Ideology of an Aspiring Musician
(March 12, 2015)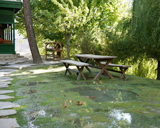 Hunza Valley: A Fine Balance between Tradition and Modernity
(March 10, 2015)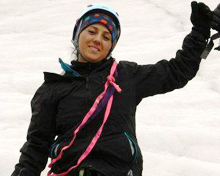 Samina, we are proud of you!
(March 06, 2015)