Food Review: What's New at 'E Street Mews'?
Written by: Zahrah Mazhar
Posted on: June 30, 2016 |

Comments | 中文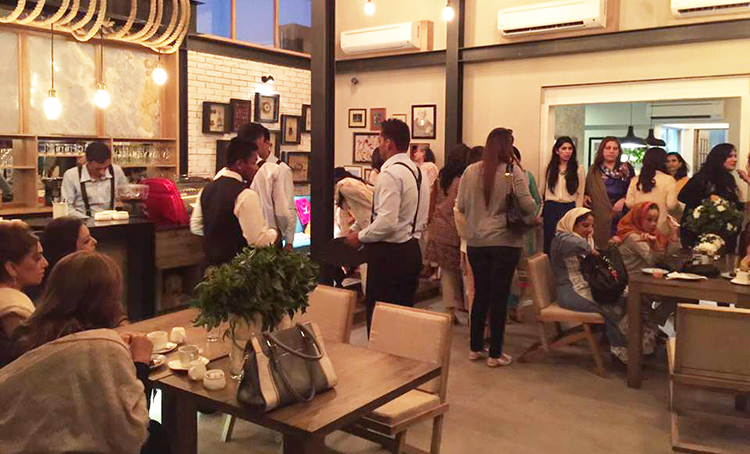 Interior of 'E Street Mews'
The last week of Ramadan is here (yes, already) and by now, our palate could use a break from the traditional iftar spread. Luckily for those in Karachi, E Street Mews reopened halfway through Ramadan with a refreshing and innovative summer menu.
The café, which popped up in Clifton's Block 4 (home to the popular Xander's, Koel, and Café Flo, among other eateries) last year, has become a favourite among Karachi'ites since its opening. Could the reason for its popularity be the scrumptious Nutella French Toast, served with fresh cream and crunchy granola? I certainly think so, but just to be fair, let's dive into a few more delectable dishes.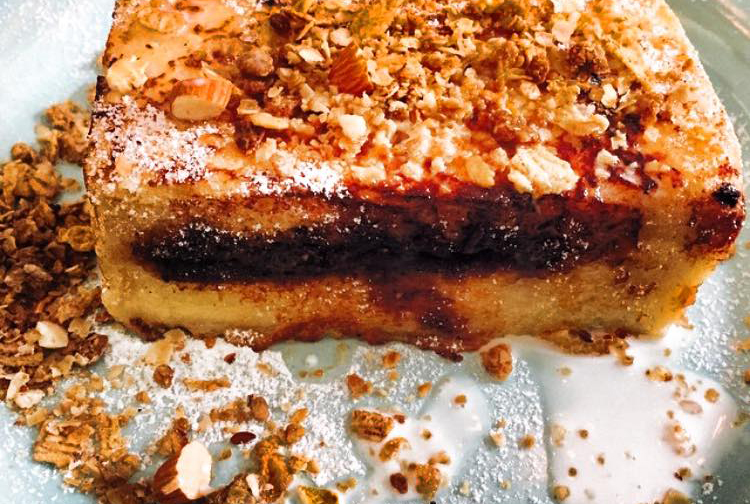 Nutella French Toast
Touting itself as a "wholesome kitchen," the café has mixed complementing flavours and textures for its iftar platter; you'll find crunchy cauliflower and okra alongside smoked hummus, and harissa chicken that's been grilled just right. For dessert, there's sweet mango parfait and an orange scented cake—while the former is a tad bit too sweet for my taste, the cake is light and refreshing (so good, in fact, that I would have liked a bigger serving!).
The brainchild of Neeshay Rabbani and Amir Tariq, Mews' menu includes comfort food like mac and cheese, as well the more sophisticated pairing of brie and cranberry in its turkey sandwich. But it was the Korean beef bowl that I had heard rave reviews about: marinated beef in BBQ sauce served with steamed rice, and topped off with a fried egg. The bowl is full of flavour and cooked to perfection, with the beef tender and the egg yolk runny—just the way it ought to be.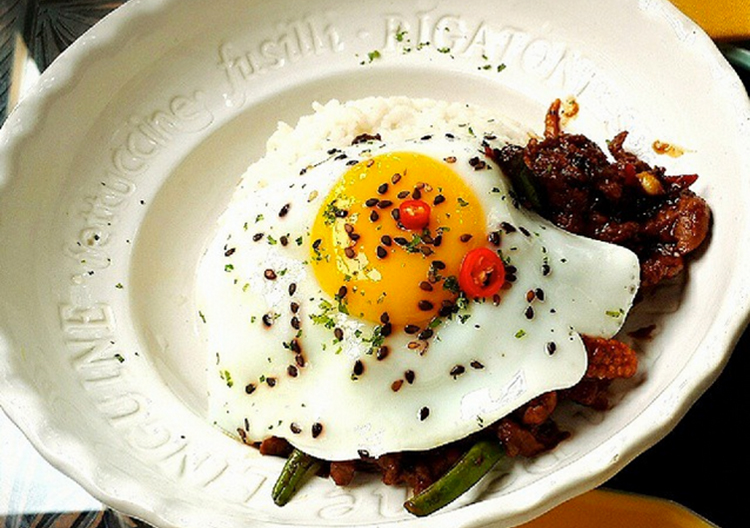 Korean Beef Bowl
One thing I really like about the café's menu is its sharing nature, which lets you try a substantial number of dishes without overindulging. Here's an idea of what to tuck into: Trio of Fries (you know it's a winner when you have truffle in the mix), Sweet and Spicy Wings Platter (it's okay to get your hands dirty), Crispy Chicken Poppers (from the summer menu—crunchy and delish), and the Tuscan Flat Bread—crispy, hot, and pesto-licious.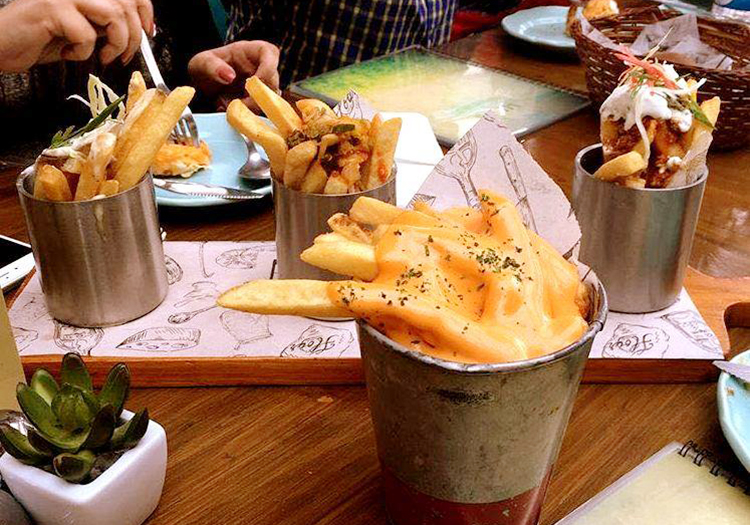 Trio of Fries & Siracha Mayo Fries
Having lighter options on the menu is always a plus, and Mews has zeroed in on the calorie-counting crowd with a healthy breakfast platter and its popular Quinoa Salad. And speaking of salads, the summer menu offers a Mango Flower Salad, which looks super fresh and colourful, and is on my to-try list. The good thing about saving a few calories? You can enjoy the Triple Chocolate Chip Skillet Cookie without any guilt—think rich and warm chocolate with a hint of salted caramel.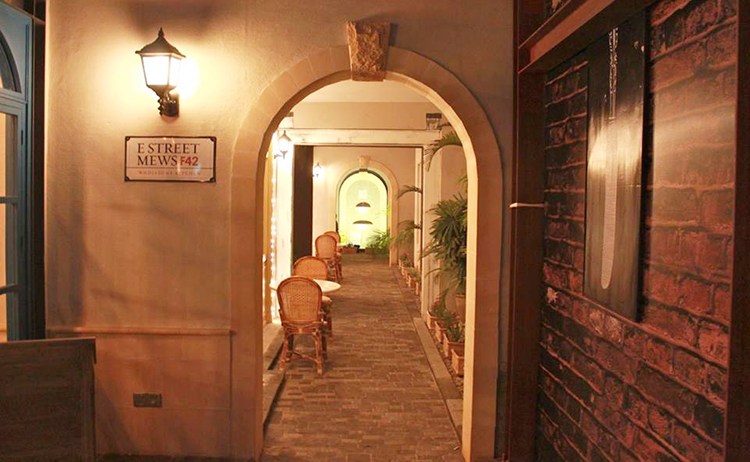 Outside seating
Keeping with its name, the café is modelled after a British mews—a row or street of houses or flats that have been converted from stables—with a narrow yet stylish alley, complete with cobblestones, leading to a small courtyard with a fountain. You'll instantly get a touch of Europe when you arrive at the venue, starting from the London street sign outside that reads 'E Street Mews F42'. Inside, the natural lighting through the glass walls, high ceiling, and azure blue panelling gives the café an airy feel, making it an ideal summer spot, where you can enjoy the sunshine without being burnt by the scorching sun. Now, isn't that a sweet deal?
The café is open from iftar until sehri in Ramadan.
You may also like: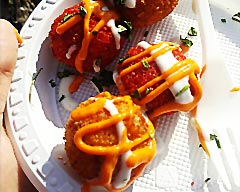 Karachi Eat 2018: The Good & the Bad
(January 16, 2018)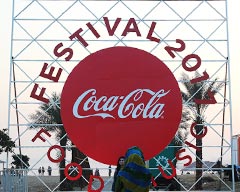 Coke Festival 2017 comes to Islamabad
(December 11, 2017)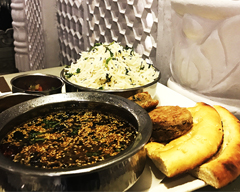 Food Review: Rahdaari
(December 07, 2017)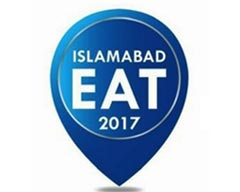 Islamabad Eat 2017: Don't Speak, Just Eat
(November 14, 2017)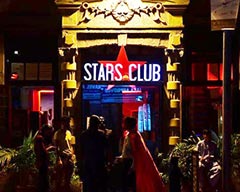 Stars Club: Karachi welcomes its first film-themed café
(November 06, 2017)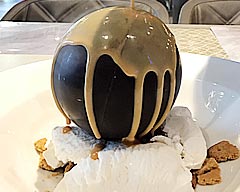 Food Review: Browns, Islamabad
(October 19, 2017)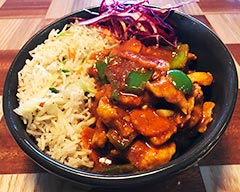 Wok Fusion Café
(October 09, 2017)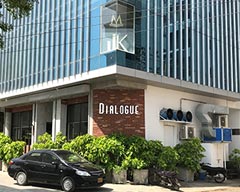 Food Review: Dialogue Restaurant, Karachi
(September 29, 2017)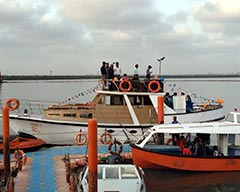 Savor Boating and Restaurant: A Unique Experience
(September 08, 2017)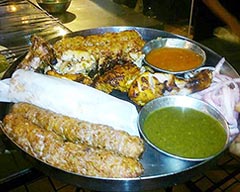 Boat Basin Food Street, Karachi
(August 25, 2017)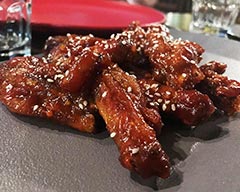 Food Review: #EAT, Islamabad
(August 11, 2017)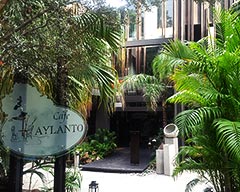 Food Review: Café Aylanto, Islamabad
(August 04, 2017)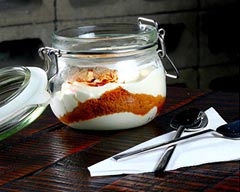 Food Review: Soi Asian Bistro, Karachi
(July 28, 2017)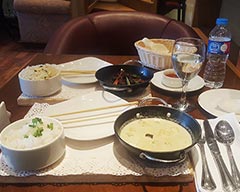 Food Review: The Chinese Café
(July 21, 2017)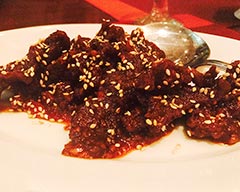 Food Review: Yum Chinese and Thai Restaurant
(July 14, 2017)