Food Review
Canapé: The Disneyland of Milkshakes
Written by: Syed Hashir Ali
Posted on: July 22, 2016 |

Comments | 中文

The complete range of Freaky Shakes (source: 'Canapé' Facebook page)
Ever wondered how four different chocolate bars, a brownie, a cupcake, cookies, whipped cream, wafers, chocolate sauce and sprinkles would look (and taste) like in a glass of milkshake? Well…neither did anyone else. But the chefs at a small café in Islamabad, known as Canapé, seem to have the answer.
Situated on the first floor of Liberty Square Plaza in F-11 Markaz, Canapé has been attracting food enthusiasts in the city for quite some time now. When it comes to innovation in food, Islamabad has become a bastion. With the explosion of eateries in the capital in the last few years, foodies are always craving something new; the typical restaurants just don't seem to cut it for us anymore. In the midst of this "foodie's dilemma", it appears that Canapé has hit the bull's eye – by introducing its "freaky shakes" and other frozen beverages with some splendid toppings and a large variety of sauces. The "freaky shakes" come in five rich flavors, each with its own extensive list of toppings that are sure to satisfy one's dessert cravings unlike anything else. These shakes are simply a treat to look at; each and every one of these calorie-packed jars of dessert dreams is reason enough for shake connoisseurs to celebrate.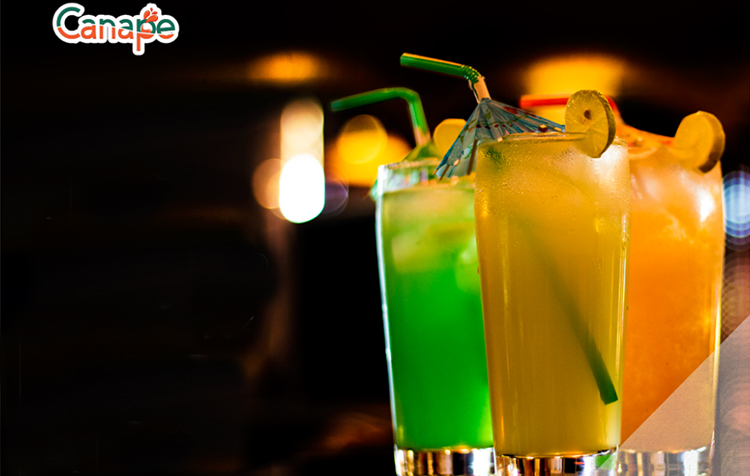 Lemonade flavors include Red Orange, Peach and Green Apple (source: 'Canapé' Facebook page)
The innovation doesn't stop at milkshakes – there is a distinct range of flavored lemonades, fresh juices and other beverages. The lemonade flavors range from Red Orange and Peach to Green Apple, among others. Apart from the drinkables, Canapé also serves a variety of mouthwatering food entrées. The Grilled Chicken Sandwich, the Crispy Chicken and the Grilled Fish Fillet are particularly worthy of a mention. The taste and quality of most food items is exceptional. The serving size is also usually quite generous. However, there are times when you may be served a bland lemonade, an overcooked Chicken Fillet, or a milkshake overloaded with sugar and sprinkles, which could prove costly to the loyal customers who pay over 800 PKR for one milkshake.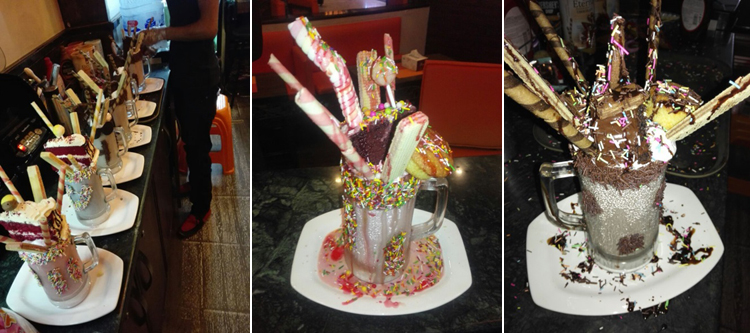 Cheat meal bucket list
Despite a variety of entries on offer, the milkshakes remain the sole reason behind the huge online buzz over this bar and café. The "freaky shakes", also called "crazy shakes" by their concocters, have managed to "freak out" many foodies over the internet. The most striking thing about these milkshakes (apart from the exhaustive list of sugary ingredients added to these concoctions) is the amount of effort put into their decoration. The rim of the milkshake glass, the contents inside, and even the plate underneath are meticulously worked on to create a visual and culinary masterpiece (which somewhat justifies the high price). All this hard work makes the milkshakes so photogenic that they frequently appear on Facebook posts, Instagram pictures and Snapchat stories of customers.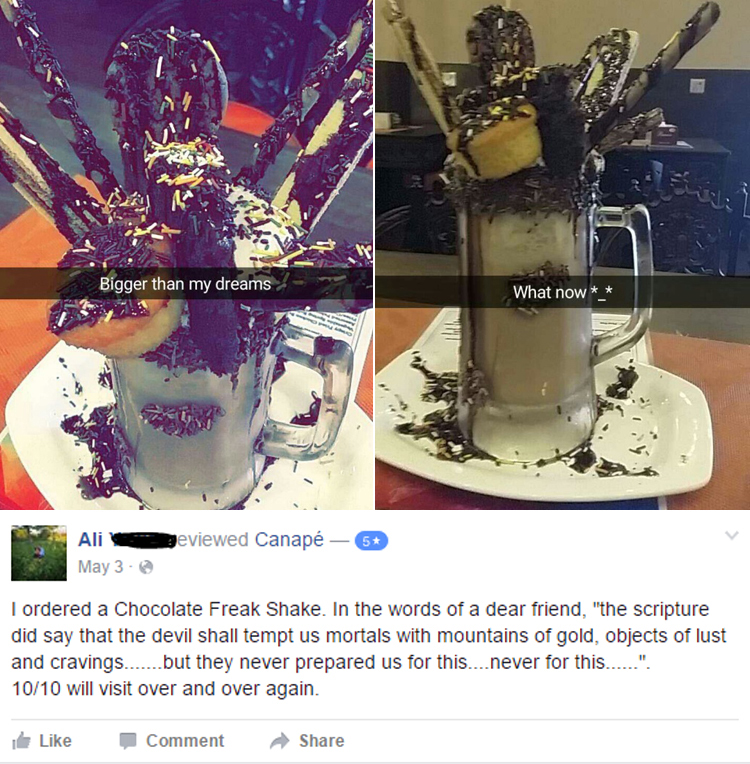 When customers become fans (source: Snapchat, Facebook)
It has been less than 4 months since Canapé opened its doors to customers. In this relatively small period of time, the place has managed to cut through the clutter and gain a positive word-of-mouth from the discerning population of Islamabad. Popular personalities such as Haroon, Vaneeza Ahmad, Faisal Javed and Abdullah Qureshi have already visited the place and spoken highly of it.
Canapé was at first little more than a bar table with a few chairs. However, thanks to the outstanding response from customers, it has recently extended its seating area by including a number of tables and lavish sofas.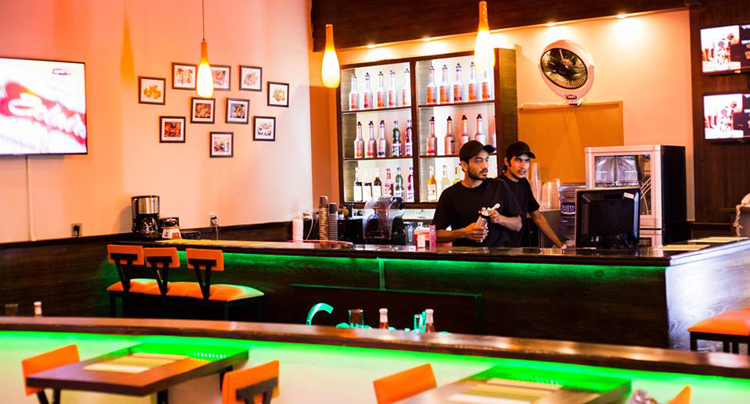 (source: 'Canapé' Facebook page)
A mere step inside this trendy little café can add zeal to an otherwise dull day. With a colorful interior, melodious tunes and an active staff, it is a lively place that warrants at least one visit from every foodie in the city.
You may also like: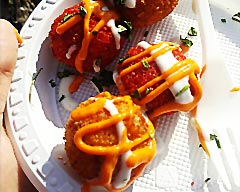 Karachi Eat 2018: The Good & the Bad
(January 16, 2018)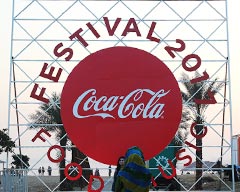 Coke Festival 2017 comes to Islamabad
(December 11, 2017)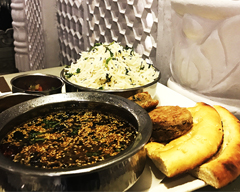 Food Review: Rahdaari
(December 07, 2017)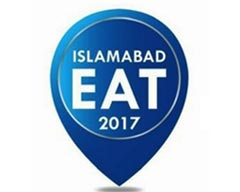 Islamabad Eat 2017: Don't Speak, Just Eat
(November 14, 2017)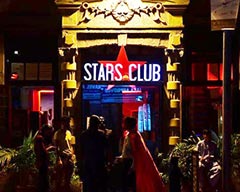 Stars Club: Karachi welcomes its first film-themed café
(November 06, 2017)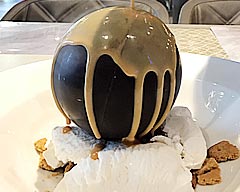 Food Review: Browns, Islamabad
(October 19, 2017)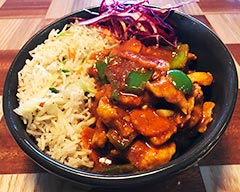 Wok Fusion Café
(October 09, 2017)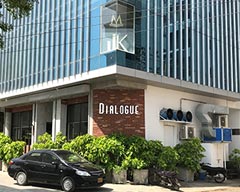 Food Review: Dialogue Restaurant, Karachi
(September 29, 2017)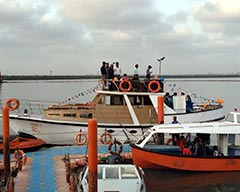 Savor Boating and Restaurant: A Unique Experience
(September 08, 2017)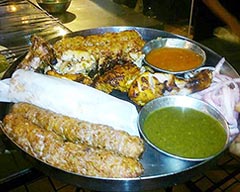 Boat Basin Food Street, Karachi
(August 25, 2017)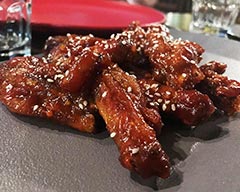 Food Review: #EAT, Islamabad
(August 11, 2017)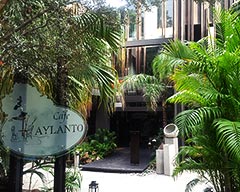 Food Review: Café Aylanto, Islamabad
(August 04, 2017)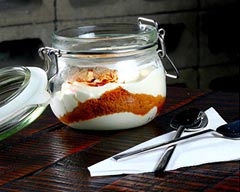 Food Review: Soi Asian Bistro, Karachi
(July 28, 2017)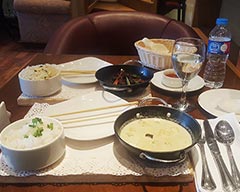 Food Review: The Chinese Café
(July 21, 2017)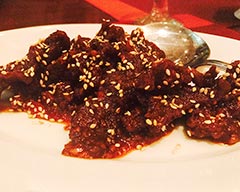 Food Review: Yum Chinese and Thai Restaurant
(July 14, 2017)