'Casa Bianca': A Sure Recipe for Success
Written by: Yusra Hayat
Posted on: October 20, 2015 |

Comments | 中文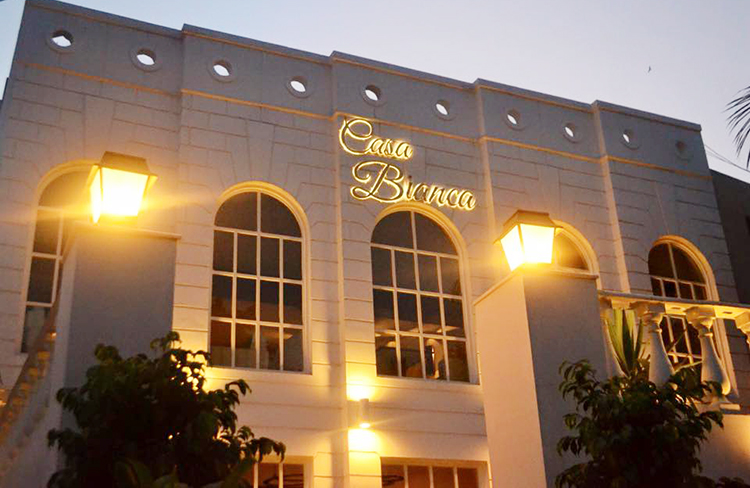 'Casa Bianca' has joined the list of must-visit eateries in Lahore
With an ambience of Victorian England and a highly unique cuisine that is bound to get you salivating, Lahore's new restaurant, Casa Bianca, has joined the long list of must-visit eateries in the city. Its owners and managers, who recently graduated from the Lahore University of Management Sciences (LUMS), were driven less by their motivation to commence a business venture of their own and more by their sheer love for food. "It is a well-known fact that you thrive in anything you do with sincere passion and dedication, and what else, besides food, is capable of instilling such love and commitment in a person?" laughed Qasim Awan, one of the founders/owners of the restaurant.
Casa Bianca's Rubin Sandwich, Nutella Pizza and Shepherd's Pie are, quite simply, to die for. The soft, rich texture of the pie melts in your mouth, and while the taste is continental, a secret, traditional ingredient will seriously test your ability to exercise self-restraint and not devour it all at once. A word to the wise: do not try the peculiar yet unconventionally delicious Nutella Pizza in front of potential in-laws who are uptight about table manners, for this pizza will force you to abandon your knife and fork and dig in with your bare hands.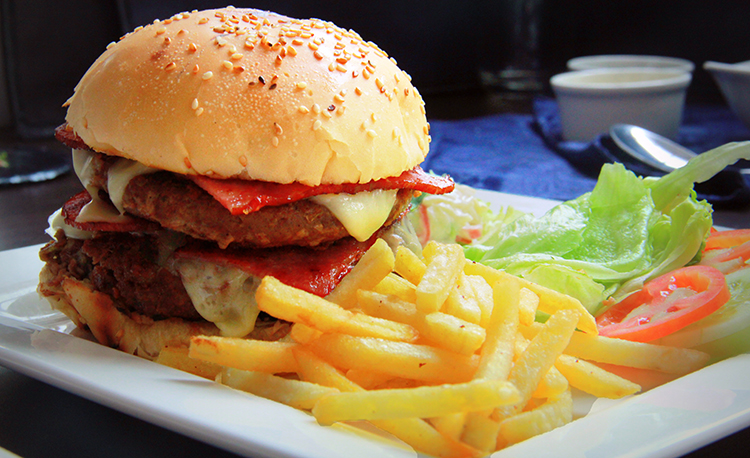 Beef Cheese Melt Burger - double beef patty, topped with a layer of melted cheese
The ambience of the restaurant is mellow and sophisticated. With a pure white vintage theme and large Victorian-era windows, Casa Bianca transforms the surrounding Gulberg area into a cultured parlor from an Austen or Bronte novel.
Even though the restaurant has only had a soft launch so far (with the official launch scheduled for October 31st), it has done remarkably well for a place this young. While this was largely due to informal publicity and marketing, another entrepreneur, Ammar Anwar, believes that there is a sure recipe to success here. "Offering a unique cuisine in a unique ambience at competitive prices was definitely a plus point for us," he says. However, it was the owners' close interaction with their customers and an emphasis on their feedback that really made this place stand out from other restaurants.
Ammar and Qasim believe that people know exactly what they want. "After setting up the place and deciding the menu, we placed the ball in the customers' court and used their valuable feedback to improve our taste and décor". Ammar added that judging one's performance based on customer preferences was a good way of personalizing a business venture and ensuring success.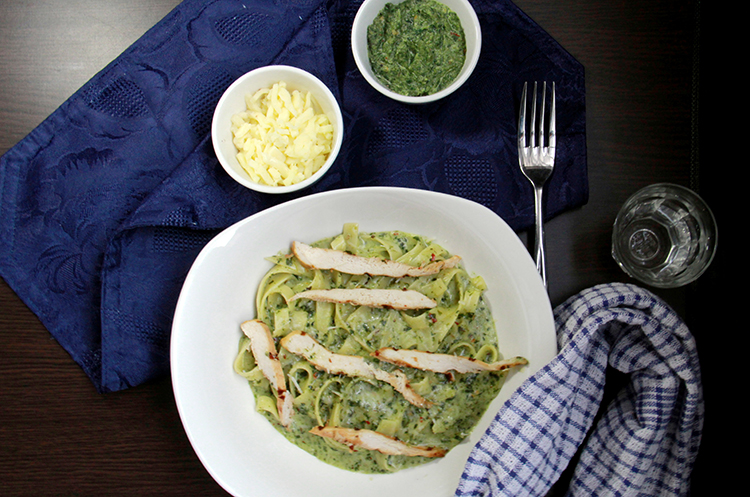 Spinach Fettucini - spinach pasta, prepared in rich creamy sauce
Starting from the bottom
The proud owners of Casa Bianca did not have anything at the commencement of their journey. They took family loans and worked 18 hours a day for a good 6-7 months to realize their dream of owning a restaurant. "I did not get a "lucrative" job immediately after my graduation, which I saw as "a good omen" – in Paulo Coelho's words – to carve out my own dream job," Ammar said.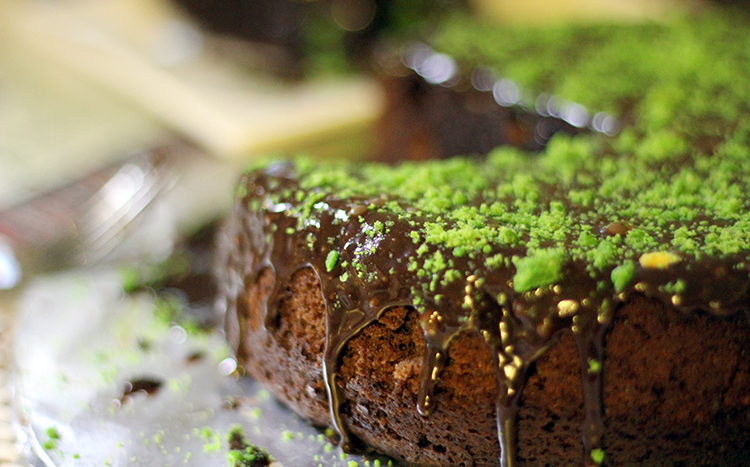 The scrumptious Chocolate Syrup Cake. Dessert, anyone?
The young entrepreneurs did not rely on any external sources for help. "We refused to hire any architects or designers, and set the place by ourselves," said Qasim. "This wasn't just due to financial straits, but also because we believed in ourselves and knew that if all of us stood united and put our minds to something, we will achieve it," he added.
It is quite evident that the values Casa Bianca owners stood for have been reinforced and have proven to be invaluable. A few weeks into business, the place has already landed purchase offers. "We are not going to sell a place that we have created with such dedication and love," said Qasim. His stance was bolstered by the other owners and managers, who said that they had built the hotel from scratch and will ensure that it grew and multiplied into other areas and cities. "Casa Bianca has a very promising future, and I am sure that it will progress without the need for any investors or franchisees," said Ammar. "You will see a lot of new ventures of Casa Bianca in the food industry in a very short span of time," promised Qasim. "It will soon be a pioneering brand in Lahore's food industry, expanding all across the country".
You may also like: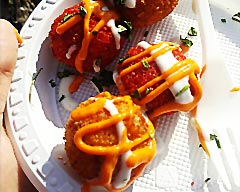 Karachi Eat 2018: The Good & the Bad
(January 16, 2018)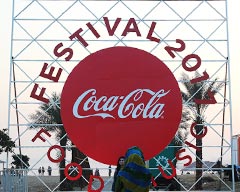 Coke Festival 2017 comes to Islamabad
(December 11, 2017)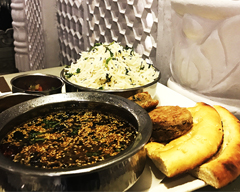 Food Review: Rahdaari
(December 07, 2017)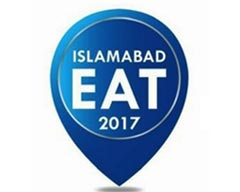 Islamabad Eat 2017: Don't Speak, Just Eat
(November 14, 2017)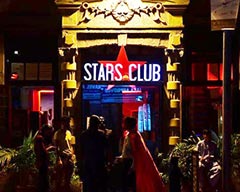 Stars Club: Karachi welcomes its first film-themed café
(November 06, 2017)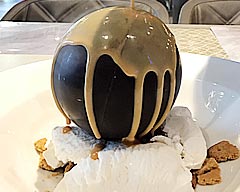 Food Review: Browns, Islamabad
(October 19, 2017)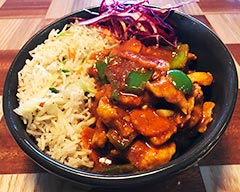 Wok Fusion Café
(October 09, 2017)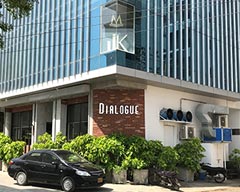 Food Review: Dialogue Restaurant, Karachi
(September 29, 2017)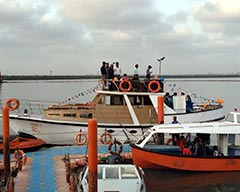 Savor Boating and Restaurant: A Unique Experience
(September 08, 2017)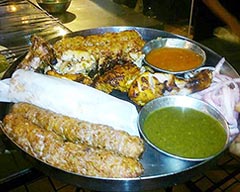 Boat Basin Food Street, Karachi
(August 25, 2017)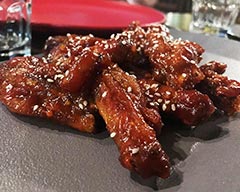 Food Review: #EAT, Islamabad
(August 11, 2017)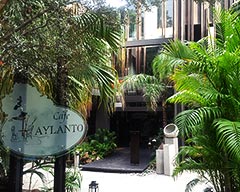 Food Review: Café Aylanto, Islamabad
(August 04, 2017)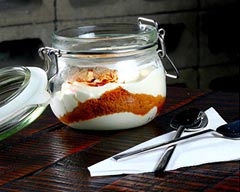 Food Review: Soi Asian Bistro, Karachi
(July 28, 2017)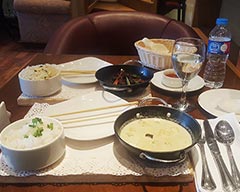 Food Review: The Chinese Café
(July 21, 2017)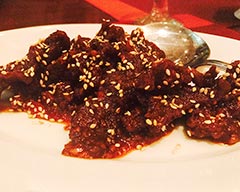 Food Review: Yum Chinese and Thai Restaurant
(July 14, 2017)