Chaaye Khana Peshawar: Keeping the Tradition of Chaaye Drinking Alive
Written by: Yusra Hussain
Posted on: February 02, 2017 |

Comments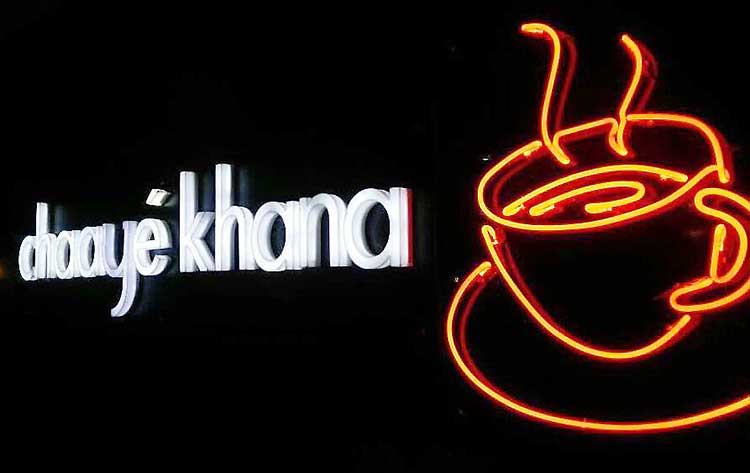 The inviting neon sign at Chaaye Khana Peshawar
It is no secret that tea consumption is an essential part of every Pakistani's life. From waking up in the morning, to office meetings and evening engagements – not to mention the arrival of guests at any home – Pakistanis practically run on chaaye! So when a new branch of the ever-famous Chaaye Khana opened up recently in the heart of University Road, Peshawar, with its inviting neon logo of a steaming hot cup of tea, it was not surprising that Peshawarites began to rush there with friends and family to enjoy hot chaaye in this bone-chilling weather. Following tremendous success in the cities of Islamabad and Lahore, Chaaye Khana has finally made its way to Peshawar, and people in the city are overjoyed at the news.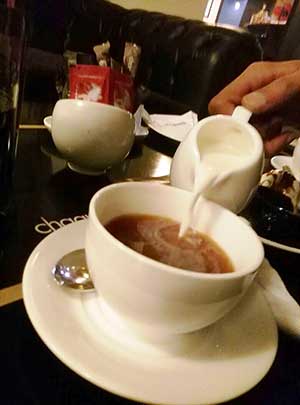 Freshly brewed tea
Whether you're going for a full-fledged meal or a tête-à-tête with your friend over a cup of tea, Chaaye Khana adequately caters to both options. As you are seated, you will be served two menus: the Main Menu and the Chaaye Menu. The former is all about the main course, while the latter consists of traditional as well as special chaaye flavours and beverages, along with quite a few unconventional desserts. The perfectly brewed tea is served in ornate kettles of various shapes and sizes. The desserts are equally tantalizing, particularly the scrumptious molten lava, served with ice cream and chocolate sauce that goes well with almost any flavour of tea. The standard of service has also been great thus far, with exquisite presentation and timely arrival of orders.
The Peshawar franchise of Chaaye Khana is more spacious as compared to that in Islamabad, but retains its popular literary atmosphere, with scores of books on display and Pakistani music playing in the background. Books of all genres including history, fiction, and nonfiction are stacked neatly in the bookshelves by the sitting areas, so you can pull one out at any time and enjoy it with your tea. There is also a separate section dedicated to books that can be purchased by customers.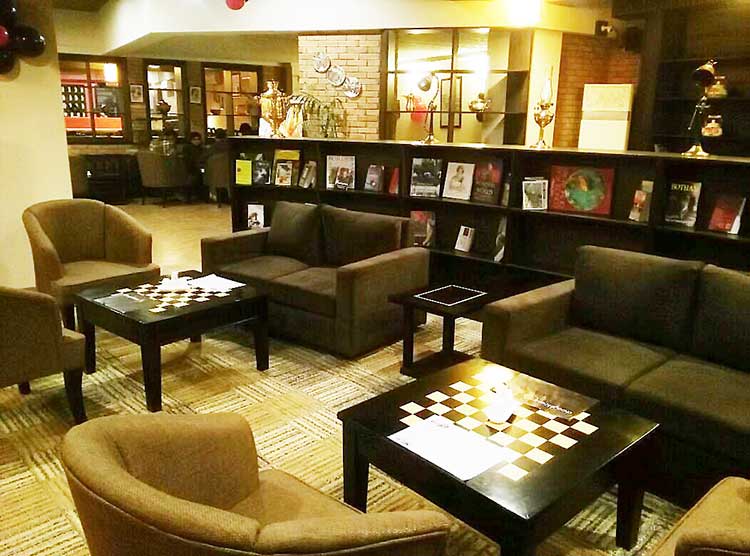 The interior
The commodious yet cozy interior enables you to curl up and enjoy the expansive chaaye menu. The retired community of Peshawar visits Chaaye Khana rather frequently, either with their spouses or in groups of friends. It's a joy to see people of all age groups relishing the restaurant's peaceful environment.
One of the walls of the restaurant displays a wide variety of exotic chaaye flavors, including Silky Jasmine, Caramel Pear Gold, Piña colada, Saffron White, Blueberry, Wildberry, and more than fifty other kinds, collected from various parts of the world. For most visitors, these flavours are very new, and choosing one from amongst the plethora of options can sometimes become quite a task. However, the waiters are always there to help; they will let you smell a variety of chaaye flavors before ordering, helping you choose according to your preferences.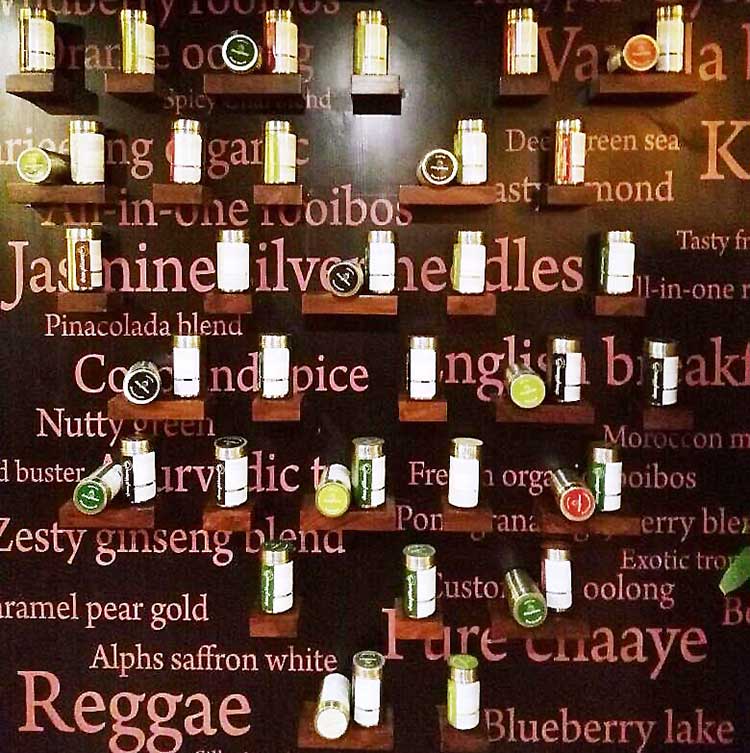 The wall displaying over 50 chaaye flavours
On the whole, Chaaye Khana is a wonderful initiative for the citizens of Peshawar, who have been deprived of places where families and people of all ages can comfortably enjoy breakfast, brunch, or just a cup of tea. "This place was opened keeping the current market dynamics in mind, and knowing that this city needs more such places where people can meet regularly", says the manager of the restaurant.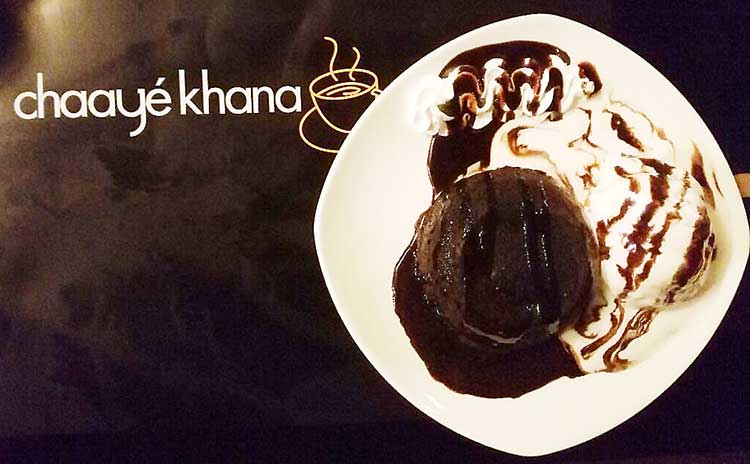 Molten Lava with ice cream
So let's clink our teacups, give a cheer to Chaaye Khana, and keep the tradition of chaaye drinking alive!
You may also like: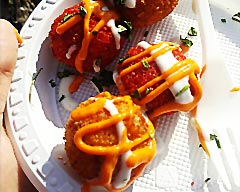 Karachi Eat 2018: The Good & the Bad
(January 16, 2018)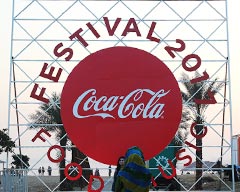 Coke Festival 2017 comes to Islamabad
(December 11, 2017)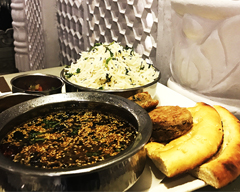 Food Review: Rahdaari
(December 07, 2017)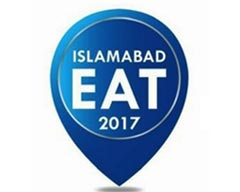 Islamabad Eat 2017: Don't Speak, Just Eat
(November 14, 2017)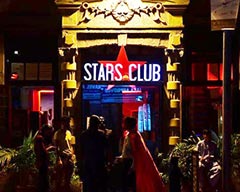 Stars Club: Karachi welcomes its first film-themed café
(November 06, 2017)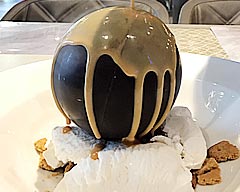 Food Review: Browns, Islamabad
(October 19, 2017)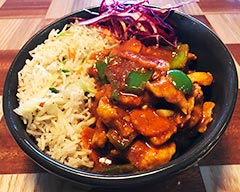 Wok Fusion Café
(October 09, 2017)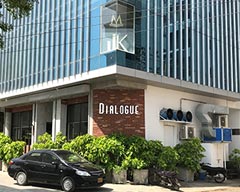 Food Review: Dialogue Restaurant, Karachi
(September 29, 2017)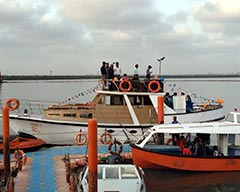 Savor Boating and Restaurant: A Unique Experience
(September 08, 2017)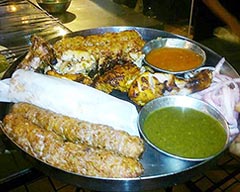 Boat Basin Food Street, Karachi
(August 25, 2017)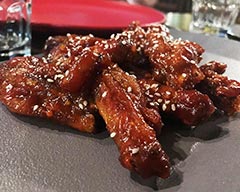 Food Review: #EAT, Islamabad
(August 11, 2017)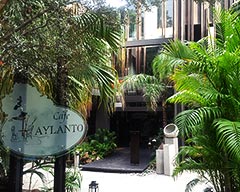 Food Review: Café Aylanto, Islamabad
(August 04, 2017)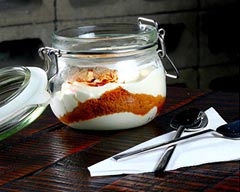 Food Review: Soi Asian Bistro, Karachi
(July 28, 2017)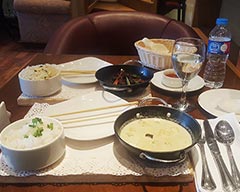 Food Review: The Chinese Café
(July 21, 2017)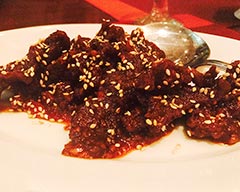 Food Review: Yum Chinese and Thai Restaurant
(July 14, 2017)