CHAPTER 13: Funky Handcrafted Shoes
Written by: Yusra Hayat
Posted on: July 08, 2015 |

Comments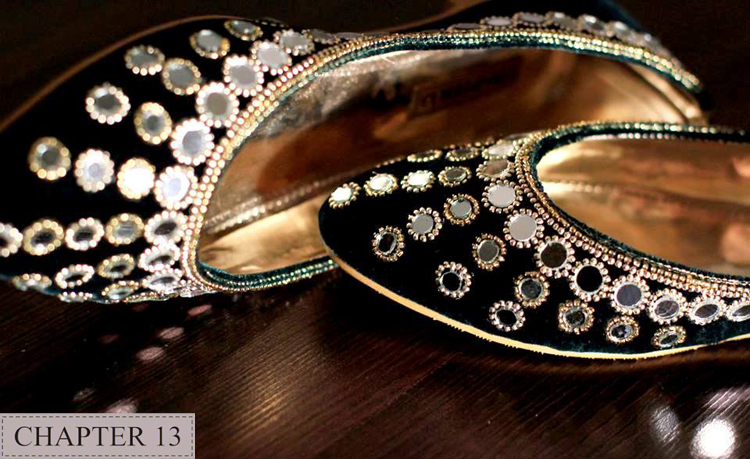 Mirror worked flats
Having grown up in a family of shoe manufacturers, Qurat Ul Ain and Sadia Ansari were always intrigued by the shoe-making process, and developed a passion for this occupation very early on in their lives. As a child, the older Ansari daughter, Qurat Ul Ain, recounts spending hours and hours at her family's "Milli Shoes" workshop, witnessing the design formation and production of a variety of shoes. After graduating from the International Business and Management Institute, she decided to branch out from the family business, and while retaining the knowledge and expertise gained from there, launched her own business venture. She was soon joined by her younger sister, Sadia Ansari, who had successfully completed her graduate studies in Leather Accessories and Footwear. On the 31st of December 2013, together, the two Ansari sisters commenced a new chapter of their lives and named their business venture 'CHAPTER 13', in the hope of retaining the business among the thirteen young members of the Ansari family.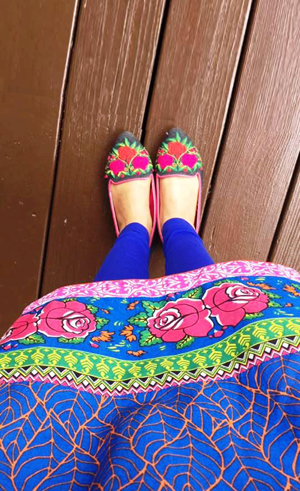 Gulab loafers
According to Qurat Ul Ain, the main purpose of this venture was to introduce a high-end line of locally manufactured shoes and bags that were all hand-made. She emphasized on the hand-made part, and enunciated that local craftsmen and artisans have enormous talent that is either underutilized or exploited. The only two areas where these talented craftsmen are appreciated are the textile and clothing industries. Her aim was to give these local craftsmen their due monetary compensation and autonomy, and celebrate their work in the shoe manufacturing industry. In this way, CHAPTER 13 also wished to break the monopoly of cheap imported shoes and bags from Thailand and China, and get the Pakistani public interested in their own nation's produce, which is traditional, yet highly trendy.
CHAPTER 13 is perhaps most famous for its theme-based shoe collection. The Ansari sisters personally hand-pick the supplies and create the shoes to give them a unique blend of culture and fashion. They do not produce their shoes in bulk; this helps them ensure that the customers are satisfied and do not feel that their purchase is from a standardized stock. However, they do take customized orders and change the colors, shapes (adding heels) and sizes of their products for customers, if they demand these changes.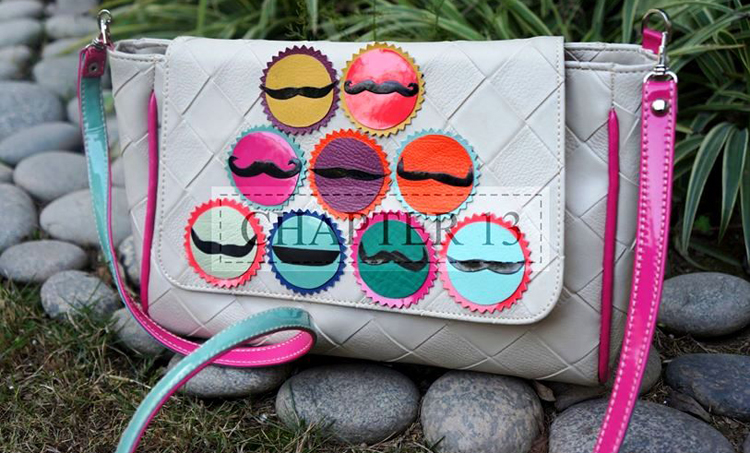 'Sayeen' style in bags
The theme-based work has become a revolutionary idea in the local shoe industry, where all the products – Sandals, Chappals, Loafers, Flats, Khussas, Kohatis, Peshawaris and Slip-ons have been contemporized. The very first theme introduced by the Ansaris was called "Reviving Truck Art", where jewelry, jewelry boxes, shoes, bags and photo frames were made with meticulous detail. Following the success of this theme, the sisters launched their next theme called "World Military", which paid tribute to army personnel and incorporated their badges and tokens into shoes and bags. "Soothing hues of the Victorian Era" was highly appreciated by customers, where mellow colors and designs were chosen to emulate the high-brow English lifestyle in a more traditional and local setup.
After celebrating "sayeen" culture (with moustache symbols) and Eid's "Baroque" collection (which included intricate and ornate patterns and designs and gave customers a feeling of sophistication, royalty and regality), CHAPTER 13 is back with their new theme for the summer, titled "Ghulaab Diaries". It includes all forms of shoes with bright floral patterns that can be worn at formal as well as informal occasions.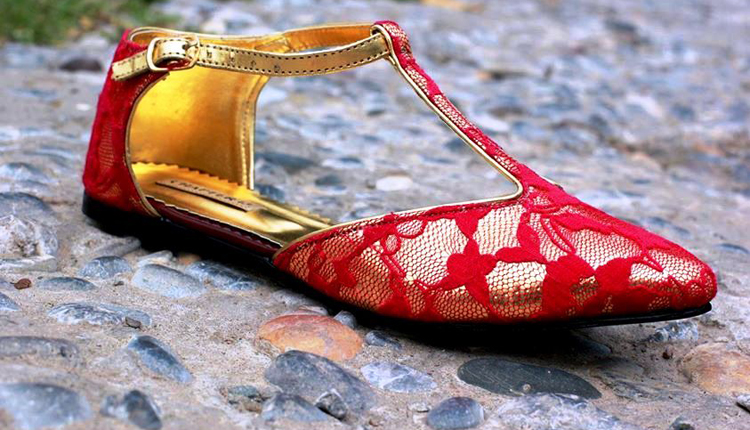 CHAPTER 13, which started with a single social media page less than two years ago, now holds various exhibitions in Lahore, and has developed a multitude of loyal customers. Its products are available in Lahore, Islamabad and the United Kingdom. Both the sisters work on their shoes and bags with their own hands, complete the sticker work (which is a long and arduous task), and finally send it to the workshops for folding, sole fitting and finishing. The leather is pure and fully foam-padded. "People always appreciate the hard work and treat our shoes as pieces of art", remarks Qurat Ul Ain. She hopes to take this venture to the next step, where CHAPTER 13 will have its stand-alone store, and people will learn to appreciate the preservation of Pakistan's cultural heritage, at least in the fashion industry. "We give it our best, and we make them with our hands and with our love. How can they not be of the finest quality and finest craftsmanship?" laugh the Ansari sisters at the end of the interview.
You may also like: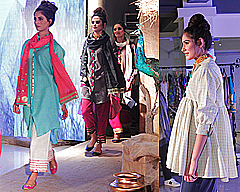 From the Desert to the Ramp: 'Taanka' at PFDC's Fashion Active Show and Exhibition
(November 21, 2016)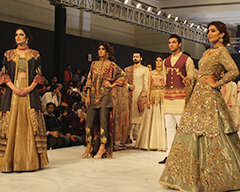 PFDC L'Oreal Bridal Week: Day 2
(September 30, 2016)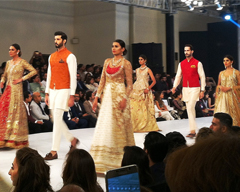 PFDC L'Oreal Bridal Week (PLBW) Kicks Off in Lahore
(September 29, 2016)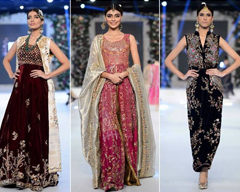 PFDC L'Oréal Bridal Week 2015
(September 22, 2015)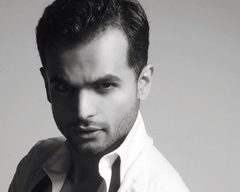 A Fashionista in Pakistan
(August 04, 2015)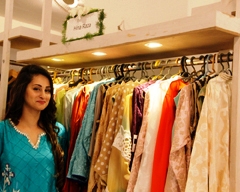 Multi-Designer Eid Exhibition at the Fashion Pakistan Lounge
(July 09, 2015)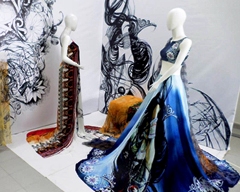 PIFD Thesis Display 2015
(June 16, 2015)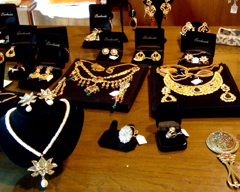 Persian Nights - The Timeless Saga
(June 10, 2015)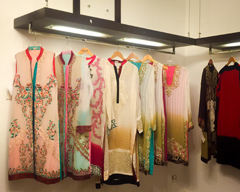 House of Zunn Comes to L'atelier
(May 29, 2015)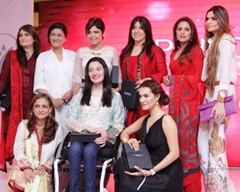 Pond's Miracle Journey 2015 - Redefining Pakistani Women
(May 12, 2015)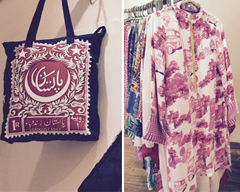 Maheen Khan's Gulabo Fashion Exhibition
(April 20, 2015)

Fashion: Where Traditional Meets Avant-Garde
(July 11, 2012)