CHINESE PRESIDENT HU JINTAO DELIVERS NEW YEAR MESSAGE

Posted on: February 10, 2013 |

Comments | 中文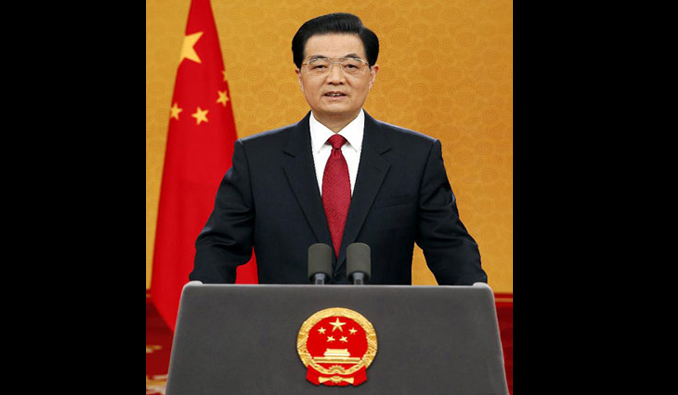 President Hu Jintao delivers his annual New Year speech via China Radio International, China National Radio and China Central Television on Monday, December 31, 2012.
Chinese President Hu Jintao has delivered a New Year address to domestic and overseas audience via China Radio International, China National Radio and China Central Television. The address is entitled "Joining hands in Advancing World Peace and Common Development".Here's the entire speech.

Ladies and gentlemen, comrades and friends:

The New Year's bell is about to ring and 2013 is soon to begin. I'm delighted to extend New Year wishes via China Radio International, China National Radio and China Central Television, to Chinese of all ethnic groups, to compatriots in the Hong Kong Special Administrative Region, the Macao Special Administrative Region and Taiwan, to overseas Chinese and to friends all over the world!

The year 2012 has been a fruitful year for China's reform and opening-up and modernization. Chinese people have faced difficulties and overcome obstacles with strong determination and a united heart. The country has achieved progress in economic and social development amidst stability, and forged ahead in various aspects of our work, and the people's lives have kept improving. China has continued to pursue an all-directional foreign policy and strengthened exchanges and cooperation with various countries. China has taken an active part in resolving global problems and regional hot-spot issues and made contributions to world peace and development.

The year 2012 has been an important and significant year for China's development. The recent 18th National Congress of the Communist Party of China and the First Plenary Session of the 18th CPC Central Committee have drawn a blueprint for building a prosperous society in all respects and achieved a smooth power transition for the CPC central leadership. At present, Chinese people of all ethnic groups are closely united around the CPC Central Committee with Xi Jinping as general secretary, and are forging courageously ahead in building a well-off society in an all-round way.

In the year 2013, the Chinese government and people will continue to hold high the great banner of socialism with Chinese characteristics, adhere to the scientific approach to development as the underlying guideline, take the change of the economic growth model as a major task, grasp the fundamental key of seeking progress amidst stability, and fully advance the process of reform and opening-up and socialist modernization. This will mark a good beginning for realizing the goals and tasks laid down at the 18th CPC National Congress. We will uphold the policy of "one country, two systems"--"Hong Kong people governing Hong Kong" and "Macao people governing Macao" with a high degree of autonomy. We will deepen exchanges and cooperation with our compatriots in Hong Kong and Macao to promote long-term prosperity and stability there. We will continue to advance the peaceful development of relations across the Taiwan Strait, bring well-being to compatriots on both sides of the Taiwan Straitand help safeguard the fundamental interests of the Chinese nation.

At present, the international situation is undergoing significant and complicated changes. Peaceful development and cooperation are the common wishes of people in various countries. Countries depend on each other increasingly closely. At the same time, the international financial crisis has had a far-reaching impact. The slow pace of growth for the international economy will continue. Certain countries and regions are in the throes of upheaval, and the world is still far from being calm.

There is only one earth for the human race, and countries coexist in one world. World peace and development requires getting united like passengers in the same boat to push forward together. The Chinese people have always been a steadfast force for advancing world peace and development despite international vicissitudes, and will remain unshaken in their firm resolve to take a road of peace and development. China will, as always, develop friendship and cooperation with various countries on the basis of the five principles of peaceful coexistence, actively promote the proper resolution of international and regional hot-spot issues through peaceful means and the robust sustainable growth for the world economy, and play the role of a responsible big nation.

I believe that so long as we follow the wishes of people of various countries, and conform to the world development trend, we will surely be able to persistently advance the lofty cause of world peace and development, and help raise the well-being of people of various countries to a new level.

Finally from here in Beijing, I would like to wish you all happiness, peace and health in the New Year.
Source:http://english.cri.cn
You may also like: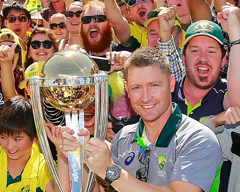 Australia Pulverizes New Zealand to Bag World Cup 2015 Trophy
(March 30, 2015)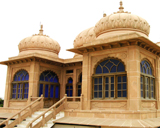 The Undying Grandeur of the Mohatta Palace Museum
(March 29, 2015)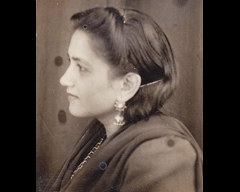 Ada Jafarey: A Tribute
(March 27, 2015)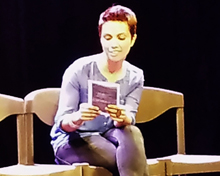 Me, My Mom & Sharmila: Fawzia Mirza and the Brown Woman
(March 26, 2015)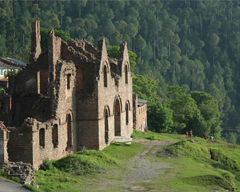 Silk Road: The Picturesque Mansehra and Abbottabad-VI
(March 25, 2015)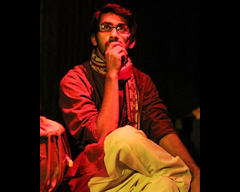 Azeem Hamid and the Independent Theatre Company
(March 25, 2015)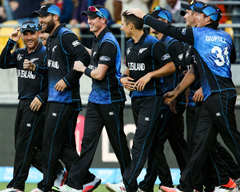 New Zealand to Choke South Africa and India to Overpower Australia?
(March 24, 2015)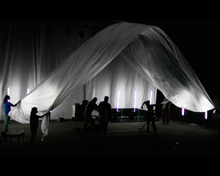 NAPA International Theatre Festival 2015: 'Among Fog'
(March 20, 2015)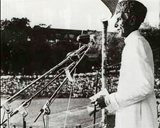 Pakistan Resolution Revisited
(March 20, 2015)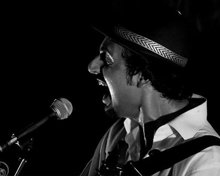 Faizan Tirmizi - The Ideology of an Aspiring Musician
(March 12, 2015)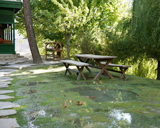 Hunza Valley: A Fine Balance between Tradition and Modernity
(March 10, 2015)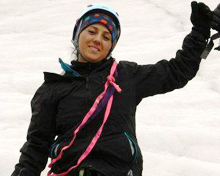 Samina, we are proud of you!
(March 06, 2015)