'Dumpling Zhang': An Authentic Chinese Experience
Written by: Aiza Azam
Posted on: June 30, 2015 |

Comments | 中文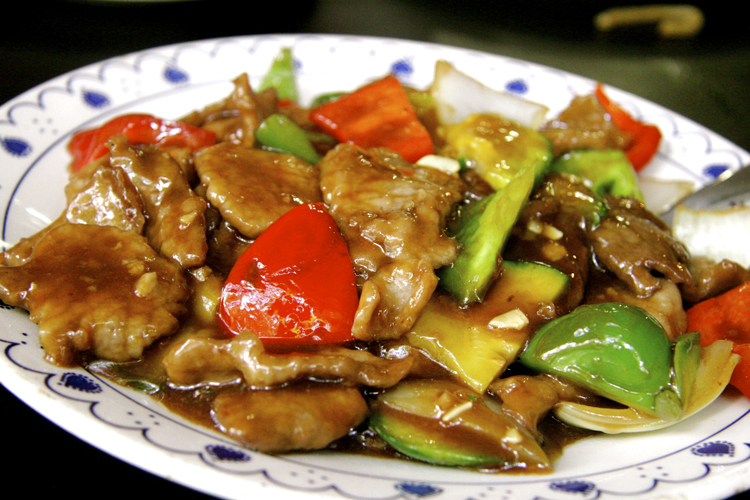 Chicken with Oyster Sauce
While Chinese eateries are never in short supply in Pakistan, it is difficult to find a restaurant that offers an authentic experience. Most places succumb to the clientele's preference for a Pakistani version of Chinese cuisine, dishing up what is essentially South Asian food made from 'exotic' ingredients.
The capital has produced some winners. Among independent businesses, Heng Chang stood as the sole competitor for the longest time with an appealing ambience, excellent service and very good food. Unfortunately, in recent years the restaurant's quality has fallen sharply into disrepair.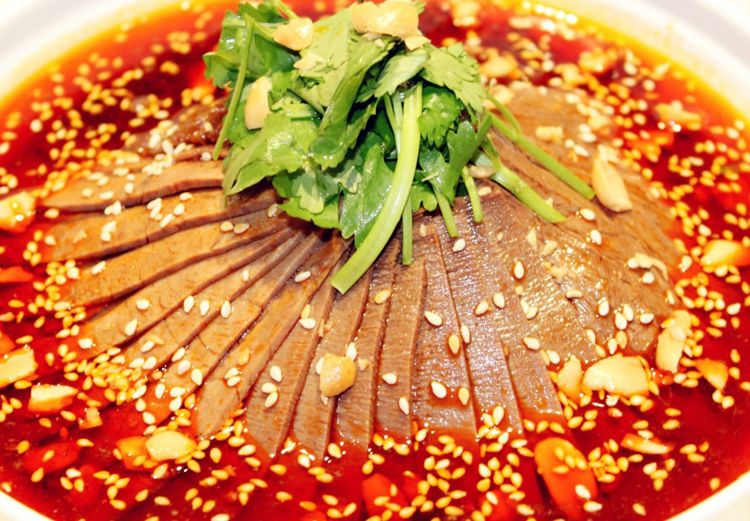 Beef in Chili Oil
But, a hero still stands tall. Dumpling Zhang first opened its doors to the capital several years ago. In those early months, it wasn't very much of a go-to place, with expats forming much of the clientele as few locals if any were aware it existed. Later, Zhang shifted to much larger premises, and now boasts an ever-increasing Pakistani and foreign clientele beyond the Chinese regulars.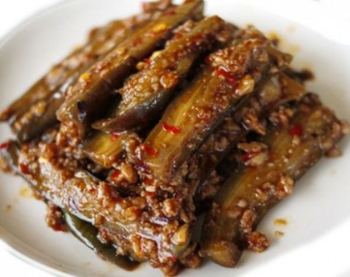 Fried Eggplant with Minced Beef
For Chinese cuisine straight from the heart of the Middle Kingdom, Dumpling Zhang should be on your list of must-visits. The restaurant interior is humble, the crockery and cutlery not very elegant. But what sets it apart is the home cooked feel of the food they serve up. This is the kind of food you remember eating at your Chinese friend's tiny apartment in Wuhan, or from a small all-night restaurant in Hangzhou, or that famous food street in Xi'an. This is real Chinese food.
If you're going there for the first time, you'll find an overwhelming choice of menu options; here are some great picks to get you started:
For soups, the clear broths are the best choice. Try the Shredded Chicken with Egg, or the Vegetable soup; the latter is particularly tasty with a handful of crunchy sprouts thrown in. Both are light and very subtly flavored; the accompanying soy sauce and garlic chili oil can help add an extra kick. If you're a dumpling person, opt for the boiled dumplings instead of the fried ones, with options of mutton, chicken, beef and veg. The Chinese way to do it is to split each piece partially and pour in a few drops of soy sauce with a dash of minced garlic in oil, then stuff it whole in your mouth for a great burst of flavor.
In poultry, the Spicy Chicken and Kungpao Chicken are safe favorites; the Xinjiang Style Chicken is also good, with chicken and potatoes in curry, somewhat similar to local style. Alternatively, try the Chicken in Oyster Sauce; juicy chicken and crunchy sautéed vegetables, not too spicy but high on flavor. The Beef in Chili oil is also good; be warned, this is a cold dish which, while it may take some getting used to, is rather addictive. They have good old noodle and rice standbys. The chicken noodles are fried and the pasta is cut thick, with julienne strips of vegetables. But we really recommend the rice, either plain or the chicken and egg fried versions; it's sticky, with short fat grains and only slightly oily (without being heavy).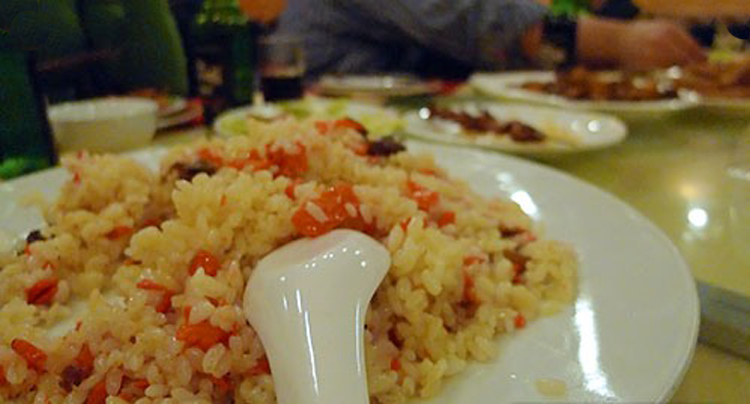 Dumpling Zhang's Fried Rice
Don't forget to order sides. We recommend the delicious Eggplant with Minced Beef and the Fried Tofu with Vegetables.
Dumpling Zhang is well worth the money. Go there today with family (they're open for Ramadan after 6 pm, though they don't offer iftaris, only dinner), book a private room and order up a storm.
You may also like: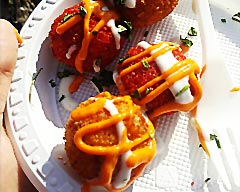 Karachi Eat 2018: The Good & the Bad
(January 16, 2018)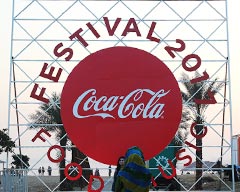 Coke Festival 2017 comes to Islamabad
(December 11, 2017)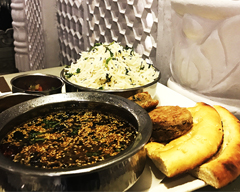 Food Review: Rahdaari
(December 07, 2017)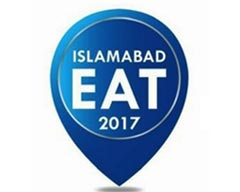 Islamabad Eat 2017: Don't Speak, Just Eat
(November 14, 2017)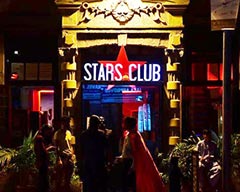 Stars Club: Karachi welcomes its first film-themed café
(November 06, 2017)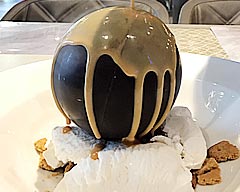 Food Review: Browns, Islamabad
(October 19, 2017)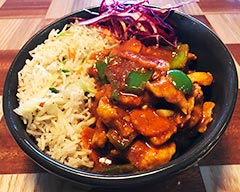 Wok Fusion Café
(October 09, 2017)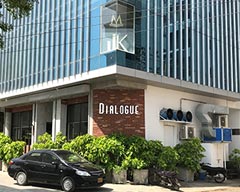 Food Review: Dialogue Restaurant, Karachi
(September 29, 2017)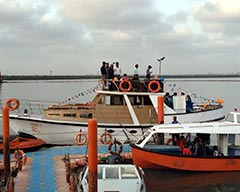 Savor Boating and Restaurant: A Unique Experience
(September 08, 2017)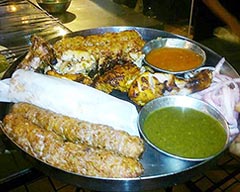 Boat Basin Food Street, Karachi
(August 25, 2017)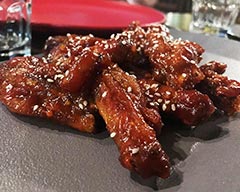 Food Review: #EAT, Islamabad
(August 11, 2017)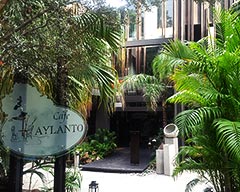 Food Review: Café Aylanto, Islamabad
(August 04, 2017)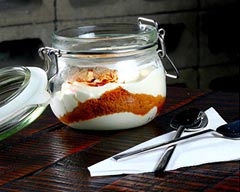 Food Review: Soi Asian Bistro, Karachi
(July 28, 2017)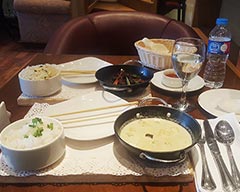 Food Review: The Chinese Café
(July 21, 2017)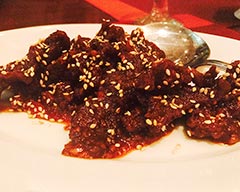 Food Review: Yum Chinese and Thai Restaurant
(July 14, 2017)