'Collective': Nomad Gallery Showcases the Work of Multiple Artists
Written by: Sana Shahid
Posted on: October 14, 2016 |

Comments | 中文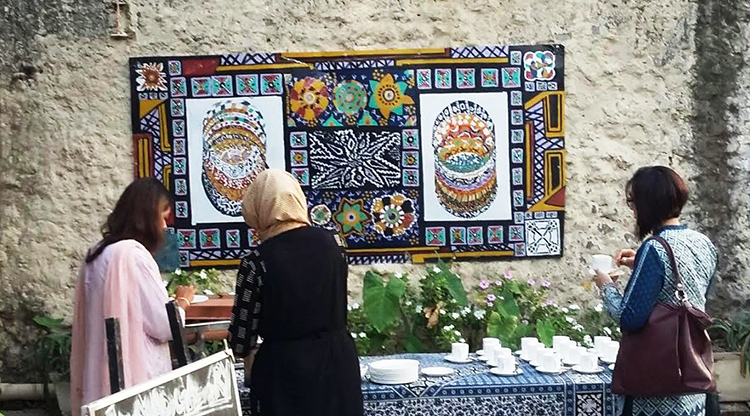 'Collective' at Nomad Gallery
A group exhibition titled 'Collective' was inaugurated on 13th October at Nomad Art Gallery. The show features artworks that are unique not only in genre but also in the diversity of their technique, imagery and concept. The featured artists are Ahmad Habib, Anjum Ayub, Asad-ur-Rehman, Ayesha Siddiqui, Farrah Adnan, Fizza Siddiqui, Iram Wani, Nadeem Ahmad, Riffat Khattak, Salma Manzoor, Samina A. Akhtar, Samreen Asif, Tabbasum Rizvi, Tayyaba Aziz, Zahra Shamail and Zia Zaidi
The artists have narrated their concepts in the form of dramatic stories. "My art ventures revolve around my own orbit, spreading around my space and objects", says Ahmad Habib, whose work is as versatile as his personality. He focuses on turning ordinary objects into masterpieces by emphasizing their beauty.
Artworks by the Punjab University graduates – Ayesha Siddiqui, Salma Manzoor, Samina Akhtar, and Samreen Asif – were particularly remarkable. Salma and Samreen's work centers on Asian women who have been travelling to various places around the world and achieving the freedom that they truly deserve. "Moving to China helped me to explore myself, and the rich culture laid a great impact on my work", says Salma. Samreen believes that Nomad Art Gallery not only provides a platform for young artists to exhibit their works, but also encourages women to follow their heart and pursue their dreams. On the other hand, Samina Akhtar's calligraphic paintings reflect the beauty of Islamic teachings.
Two of the most distinguished and experienced printmakers in the show, Iram Wani and Anjum Ayub, have shown through their work what it means to be a female artist. Their artworks reflect their own lives, and how they have matured over the years. "The contemplation of a female mortal is a symbolic representation of the interminable struggles of the female soul in times of turmoil, living in a society that is held behind by the manacles of ancient bondages", Iram Wani explains her work.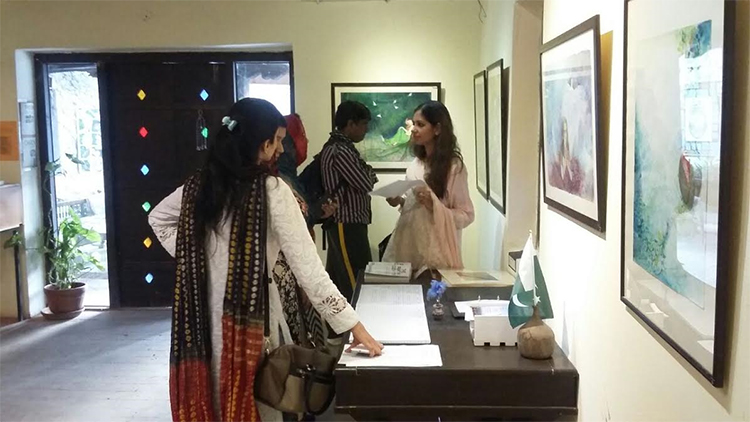 Visitors at the show
As a miniaturist, Farrah Adnan has used her skills to shed light on social and political issues, showing the abuse of power as the root cause for the corruption and injustice in contemporary society. She uses her artworks to spread a message of unity, peace and equality.
Tayyaba Aziz explores the transcendence of time through her work. "Time is what keeps everything from happening at once. We always compare our present experiences to our dim memories of past experiences."
Artists such as Asad-ur-Rehman and Nadeem Ahmed have been displaying their paintings and sculptures at Nomad Gallery on a regular basis. Nadeem Ahmed has mastered the art of depicting people's thoughts and feelings through the strokes of his brush.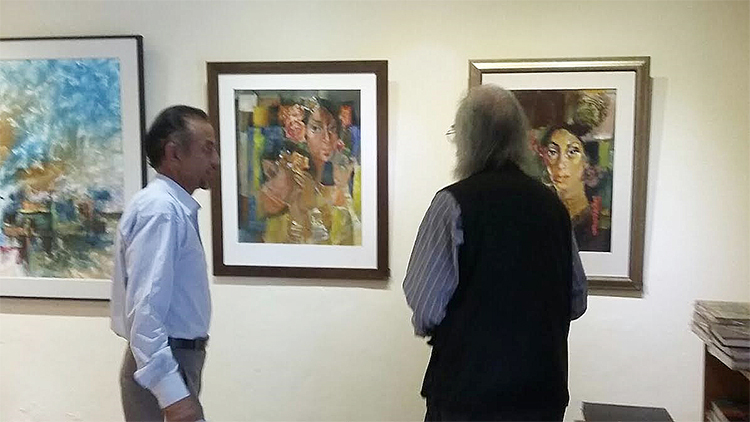 Artists Abbas Shah and Najam Kazmi
Tabassam Rizvi's works are painted in such a way that they leave the viewer thinking. Her impressionistic paintings are an amalgamation of light and shade, and fleeting forms that create a mystery onto the canvas.
Zia Zaidi, Zahra Shamail, and Riffat Khattak have worked on deeply personal concepts. Zahra's focus on women and their emotions is expertly depicted through her watercolor paintings.
When it comes to managing art exhibitions and cultural events on a regular basis, Nomad Gallery truly takes the cake. It seems as if the gallery director Nageen Hyat and her team never take a break, and are constantly planning ahead. Their hard work has paid off in the form of some exceptional shows in the last few months.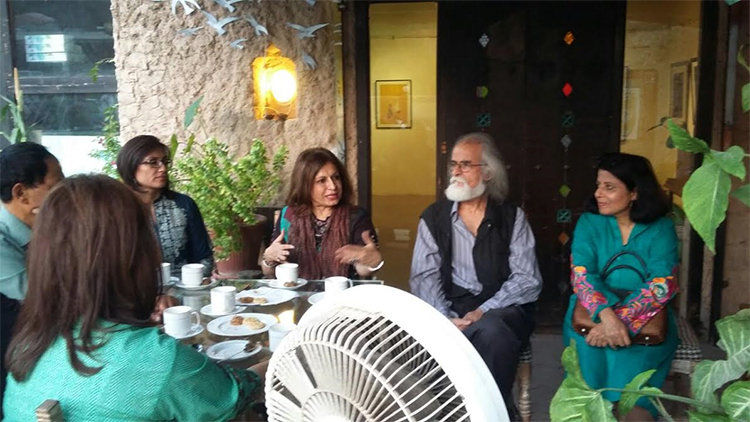 Director Nageen Hyat in conversation with the artists and guests
'Collective' is an exhibition that skillfully showcases the diversity of Pakistani culture and art. From concept to implementation, the show features an astonishing amount of variety, and makes for a collection that is well worth checking out.
You may also like: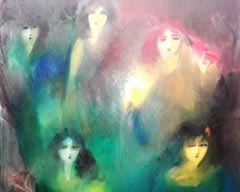 Art Review: Raja Changez Sultan at Tanzara Gallery
(January 19, 2018)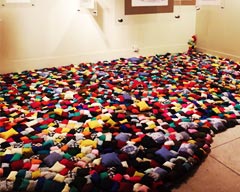 NCA Rawalpindi Degree Show 2017
(January 17, 2018)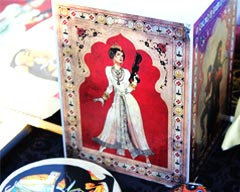 Winter Fete, Islamabad
(January 09, 2018)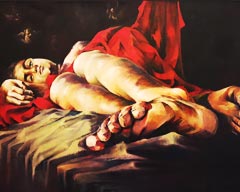 Review: 9th National Exhibition at PNCA
(January 02, 2018)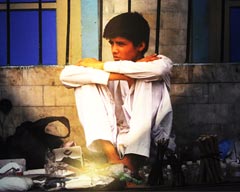 Yeh Hai Karachi 2: Photography and Film Exhibition
(December 20, 2017)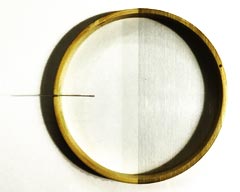 Art Review: Reading Between the Lines at Sanat Initiative, Karachi
(December 05, 2017)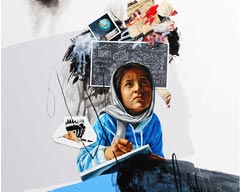 Art Review: The Onrushing 2 at Gallery 6, Islamabad
(December 04, 2017)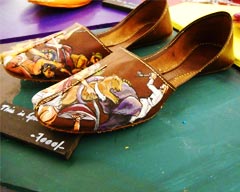 Daachi Arts and Crafts Exhibition 2017
(November 13, 2017)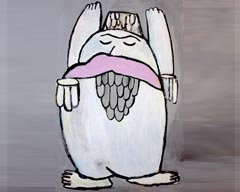 Art Review: 'Loompaland' at Studio Seven, Karachi
(November 09, 2017)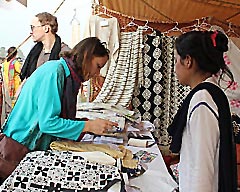 The Behbud Bazaar, Islamabad
(November 07, 2017)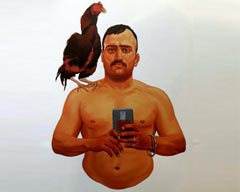 The Karachi Biennale 2017 (KB17)
(October 27, 2017)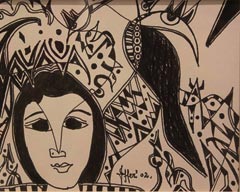 Wahab Jaffer Exhibition Opens at Tanzara Gallery, Islamabad
(October 20, 2017)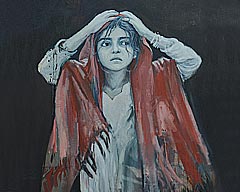 Art Review: Socio-Domestic at O Art Space, Lahore
(October 11, 2017)