Creativity Exemplified: PIFD's Thesis Display '14'
Written by: Aleeza Rasool
Posted on: June 03, 2014 |

Comments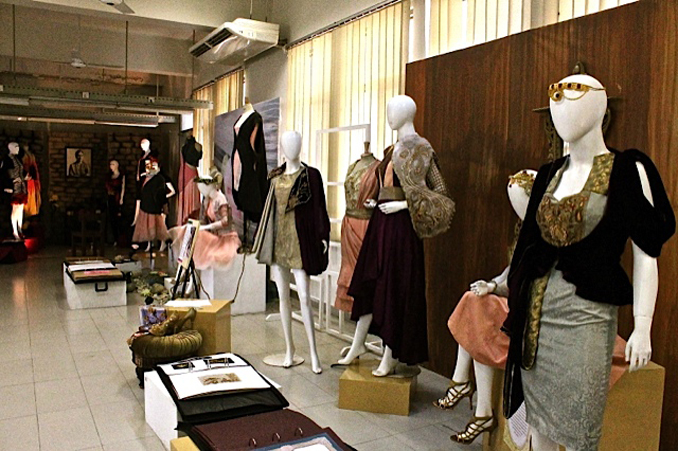 Department - Fashion Design
The phrase 'I got swept off my feet', somewhat captures my feelings at witnessing the sheer amount of creativity showcased at the Pakistan Institute of Fashion Design (PIFD) 'Thesis Display 2014'. As Pakistan's first specialized design school, PIFD's reputation is immense. It has been alma mater to some of the biggest names in the Pakistan fashion industry such as Maria Butt, Kamiar Rokni, Maheen Kardar, Hassan Shehryar Yasin (better known as HSY), Zahra Gardezi, Mehdi etcetera. At the time of its inception, fashion design was the only department at the institute. But, with time, five more departments were added to the list. Right now, the institute houses departments for fashion and jewellery design, gemological sciences, textile design, fashion marketing and merchandising, furniture design, leather accessories and footwear. All year round, final year students at PIFD wait for the display week, for it heralds the successful completion of their four year degree and puts the fruit of their relentless hard work out for the world to see.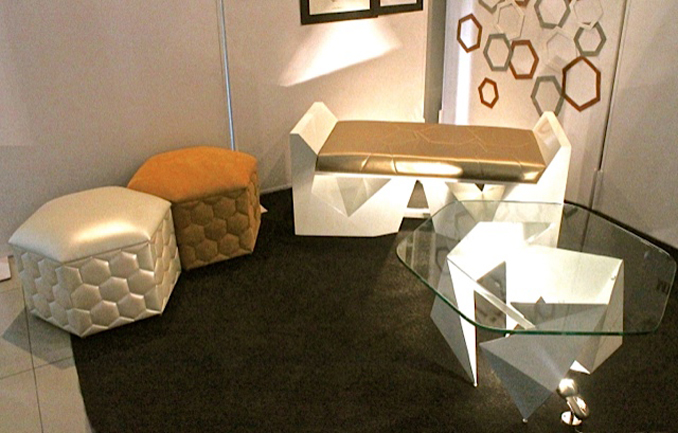 Bee Geometry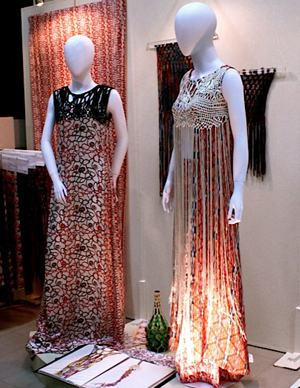 Knotted Memories
Friends and families of graduating students, as well as media representatives, fashion critics, designers, entrepreneurs, and the general public, were all seen at the weeklong exhibit held within the various auditoriums of PIFD's Johar Town campus. The 'Thesis Display' this year showcased expressions of creativity of over one hundred graduating students from all six departments at the university. The projects were based on themes that each student chose at the beginning of his or her final year. The themes were an eclectic mix of ideas. There were concrete ones as well as very abstract ones. Certain were based around historically influential personalities or incidents, whereas others were figments of students' own imaginations and ideas. For instance, within the furniture design department, one of the students chose to revive traditional knitwear techniques via her work, whereas, another one chose to design her stools, tabletops and mirrors around the geometry of honeycombs. Students within the textile department did a fantastic job when it came to coming up with fabric textures and designs, for the majority of their work was very refreshing and comforting to the eyes within Lahore's present blazing heat. A student had designed her silk around the theme of the Red Sea, while another one had used watermelons for inspiration. One of the most spectacular projects within textile was done under the name of 'Luminous Textiles'. Within this project the students had come up with fabric textures, which not emanated light but also had three dimensions to them.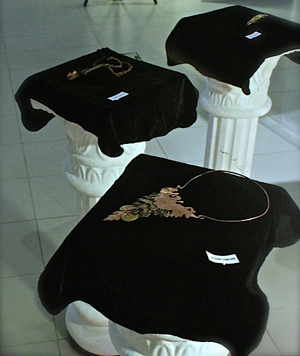 Zeus, The Ancient Greek God
Second to the textile department in terms of creativity, for me, would be the fashion design department this year. The themes and the work done by the students here was also overwhelming. There were outfits designed around the shapes and textures of fruit peelings, Egyptian mummies, camel art, lifestyle of the Ottoman Princesses, the subconscious mind etcetera. Various designers, entrepreneurs and private enterprise owners could be spotted within this section of the exhibit searching for new and sprouting talent. The jewellery department also showcased very fascinating work. A student had designed her jewellery based on the mythology of the Greek god Zeus. Her work was very delicate and intricate and was completely rendered in silver, bronze and precious stones. A rather surprising thesis topic within this department was 'The Tale of Tot Batot'- a local children's tale. Here, the student had created vibrantly coloured parrots and puppets for adorning her creations.
These weeklong thesis displays are very beneficial for students in terms of inculcating within them a deep sense of confidence and achievement. Apart from providing them with the opportunity to receive praise and appreciation for their projects, they also open doors to a promising future for them. Once a niche interest, the field of fashion and design now presents itself as one of the most lucrative and popular fields for the present and future generations of Pakistan. A testament to this is that the number of art and design students and institutes has greatly gone up in recent years owing to which the longstanding, traditional mindset, which only accepted engineers and doctors as successful professionals, is withering away.
Click here to see photographs from the Thesis Display.
Photography by Aleeza Rasool
You may also like: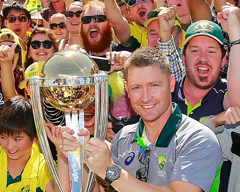 Australia Pulverizes New Zealand to Bag World Cup 2015 Trophy
(March 30, 2015)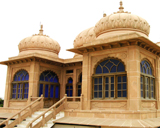 The Undying Grandeur of the Mohatta Palace Museum
(March 29, 2015)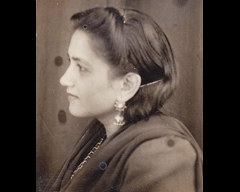 Ada Jafarey: A Tribute
(March 27, 2015)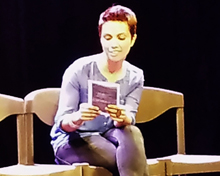 Me, My Mom & Sharmila: Fawzia Mirza and the Brown Woman
(March 26, 2015)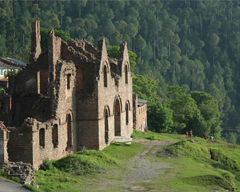 Silk Road: The Picturesque Mansehra and Abbottabad-VI
(March 25, 2015)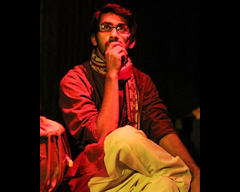 Azeem Hamid and the Independent Theatre Company
(March 25, 2015)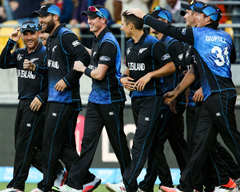 New Zealand to Choke South Africa and India to Overpower Australia?
(March 24, 2015)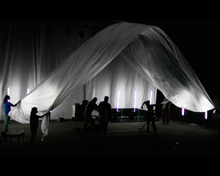 NAPA International Theatre Festival 2015: 'Among Fog'
(March 20, 2015)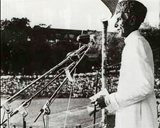 Pakistan Resolution Revisited
(March 20, 2015)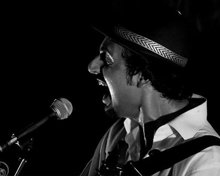 Faizan Tirmizi - The Ideology of an Aspiring Musician
(March 12, 2015)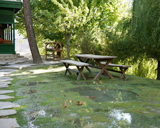 Hunza Valley: A Fine Balance between Tradition and Modernity
(March 10, 2015)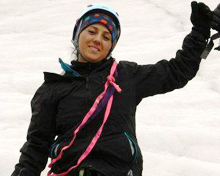 Samina, we are proud of you!
(March 06, 2015)