Interview With Javed Miandad - Part I
Written by: Jalal Hussain
Posted on: August 28, 2012 |

Comments | 中文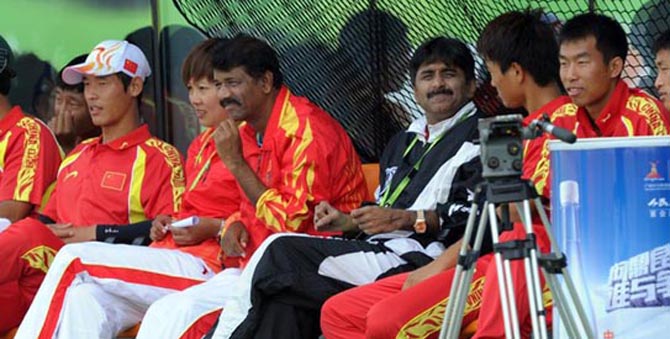 Javed Miandad with Chinese Cricket Team
What is your job description and role as Ambassador of Cricket to China?
The Government of Pakistan has signed a Memorandum of Understanding (MoU) with the Chinese government that lays out the scope of cooperation regarding cricket between both the countries. It states that Pakistan will assist the Chinese in cricket. After the MoU was signed, the Government of Pakistan appointed me as the Ambassador of Cricket to China. My duties include supervising and managing the training, as well as coaching the cricketers. Since cricket is a relatively new sport in China, I also teach them the basics of the game. The Chinese have been satisfied with my services, and consequently I am now serving a two-fold role, having been promoted to the level of a Senior Advisor to them.
How different is it training Chinese players as compared to training Pakistanis?
It would be unfair to draw a comparison between the two countries where cricket is concerned since cricket has always been a significant part of the Pakistani culture. Cricket is an unfamiliar sport for the Chinese; however, I do feel that they work with utmost dedication to try and excel at it.
I have had the chance to witness their work ethic and interest in cricket first hand by visiting their schools and universities in an official capacity. Their women's cricket team is very good too. The inroads they have made in various other sports such as basketball, hockey and rugby are exceptional. They are quick learners and are undoubtedly a sports-loving country. They are keen on learning new things, and they have the capacity to absorb information and grasp skills quickly. It will take them some time before they can play cricket at an international level since they are still mastering the skills required to compete with other international teams. However, it should be said that they are working very hard and have participated in several tournaments in Asia for associate teams. The Chinese Cricket team has also participated in the Asian Games, which were held in China.
Have you faced any difficulties with regards to communication?
There is an interpreter present with me throughout who assists in bridging the communication gap that exists.
How can China improve its cricket structure?
Their structure is definitely raw and it will take time for them to lay down a solid cricket foundation. The Chinese have already started playing cricket at schools and universities and once the game picks up and the Chinese team does well in regional tournaments, the momentum will pick up and then China can start creating a domestic cricket structure. They are on the right track, though.
You see Pakistan struggling with sports because of poor structure. Take the example of hockey; we taught the world how to play the game. Other countries are far superior to us in hockey now and they have excelled because they have an excellent structure in place, which rewards talent. Pakistan, unfortunately, has regressed and the state of our hockey is for anyone to see. The same is the case with squash; we produced living legends like Jansher Khan and Jahangir Khan, yet we couldn't build on their success because of a poor management system.
China has an advantage in that they have proper systems in place and are organized. They set targets for themselves and achieve them. That is why China is regarded as an emerging superpower.
RELATED ARTICLES:
You may also like: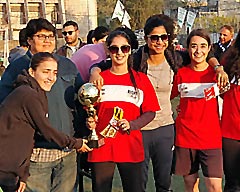 Right to Play & Total Football kickoff Girls Football Tournament 2017
(December 28, 2017)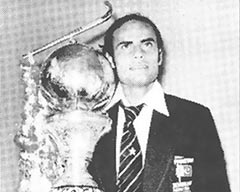 70 Years of Sports in Pakistan: Defying the Odds
(August 23, 2017)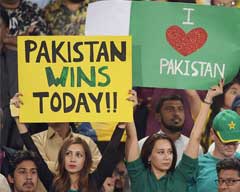 Lahore Rises Like a Phoenix to Hold a Memorable PSL Final
(March 06, 2017)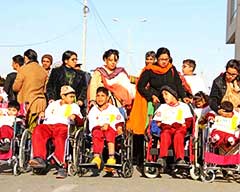 Running for a Cause: 2nd Unified Marathon by Special Olympics Pakistan
(February 06, 2017)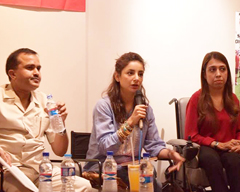 Special Olympics Pakistan at T2F: 'Inclusion Elevates All'
(July 26, 2016)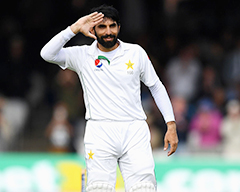 Pakistan Break 20-Year Curse to Become Lords against England
(July 18, 2016)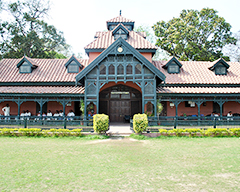 The Long Innings of Lahore Gymkhana Cricket Ground
(June 03, 2016)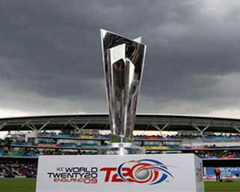 T20 World Cup 2016 – What To Expect?
(March 16, 2016)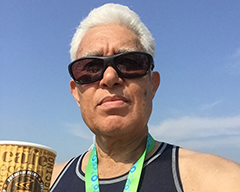 Achieving the Impossible: A Conversation with Saqeb Lone
(March 04, 2016)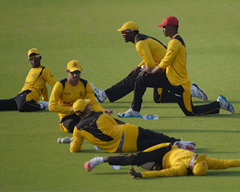 Zimbabwe Braces Itself for Controversy-Plagued Pakistan
(May 21, 2015)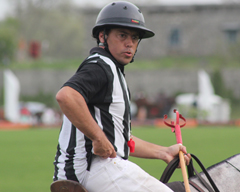 Matias de Olmos: The Life of an International Polo Coach
(April 03, 2015)