Cuban Art Exhibition: 'Homage to Sara Gonzalez'
Written by: Staff Report
Posted on: October 23, 2015 |

Comments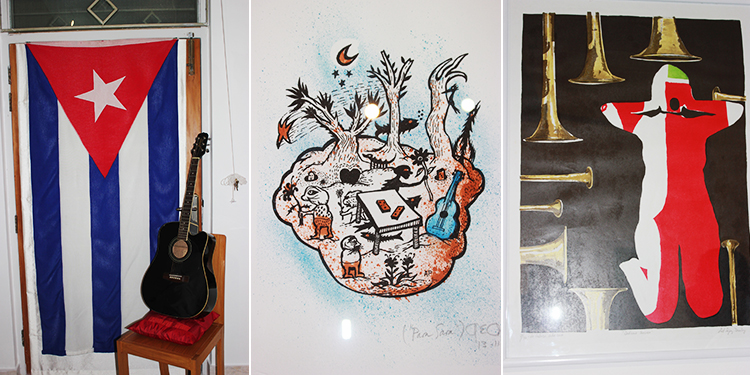 Art aficionados and the socialites of Islamabad were out in full force to see and be seen at the art exhibition of Cuban artists held on Wednesday the 21st of October. H.E. Jesus Zenen Buergo Concepcion, the Ambassador of Cuba to Pakistan, and his charming wife Dulce, who are about to leave Pakistan after a stay of five years, contributed to the large draw.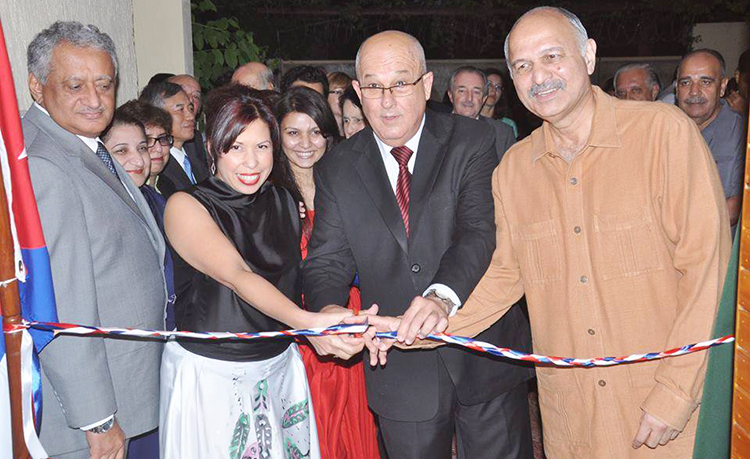 Senator Mushahid Hussain opening the art exhibition with H.E. Jesus Zenen Buergo Concepcion, the Ambassador of Cuba to Pakistan and curator Liudmila Dominguez
The exhibition was an expression of homage to Sara Gonzalez, the singer and songwriter, and one of the founders of the "Nueva Trova" (New Sound Movement) of Cuba in the 70s, but who died a few years back. She expressed pride in her Cuban identity through music that celebrated national heroes like Jose Marti, and the leaders of the Cuban Revolution. As one of Cuba's great cultural icons, her impact on the music scene has been profound.
Sara González - Versos de José Martí
Cuban art and music is unique, reflecting both its Afro-Caribbean and Spanish roots, the liberating experience of the revolution, followed by the hardships and frustration caused by the trade embargo imposed on it. Liudmila Lopez Dominguez, who has exhibited internationally many times over, curated this exhibition of twenty-nine Cuban artists. This included two artists that have received the National Arts Awards, Nelson Dominguez and Roberto Fabelo. There were mostly lithographs, a few chalcography, etchings and a lovely silkscreen by Liudmila of a pair of high heels with guitars at their base. Abel Prieto, the adviser to President Raul Castro, and previously the Minister of Culture, also has an interesting painting on display at this exhibition.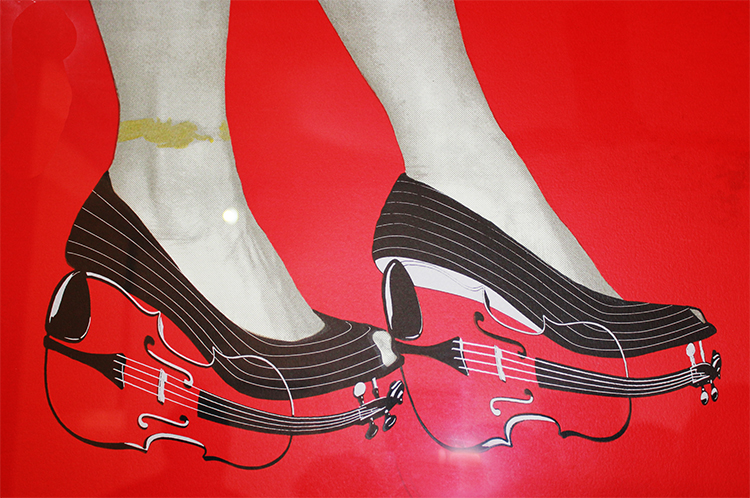 Very reasonably priced, the paintings were a steal for a collector aware of the rising value of Cuban art. They express the unique sensibility of contemporary Cuban artists, and not surprisingly, try to meld a passion for music with visual art.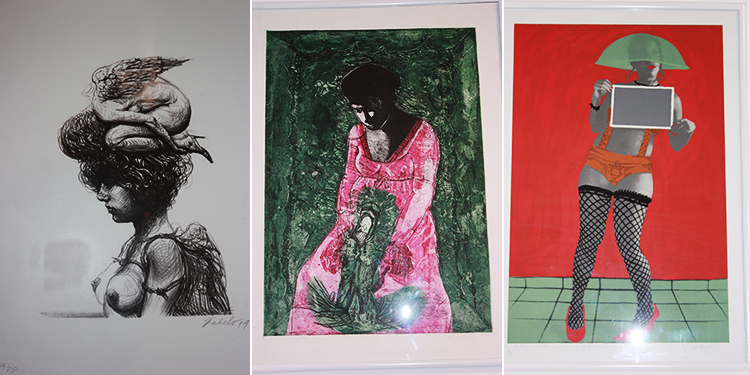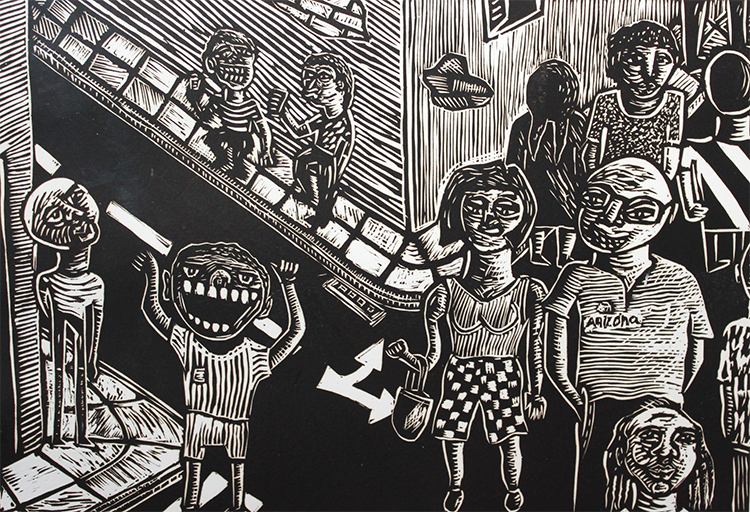 You may also like: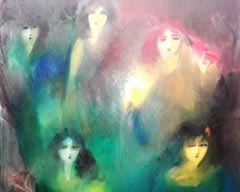 Art Review: Raja Changez Sultan at Tanzara Gallery
(January 19, 2018)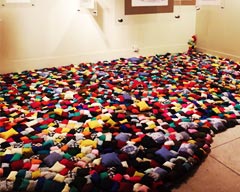 NCA Rawalpindi Degree Show 2017
(January 17, 2018)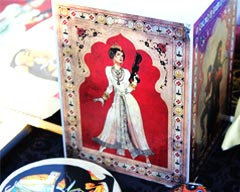 Winter Fete, Islamabad
(January 09, 2018)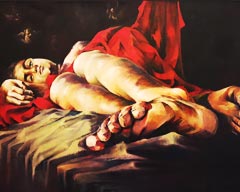 Review: 9th National Exhibition at PNCA
(January 02, 2018)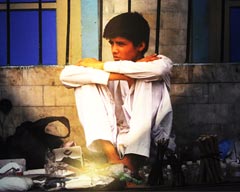 Yeh Hai Karachi 2: Photography and Film Exhibition
(December 20, 2017)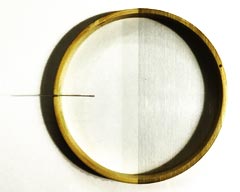 Art Review: Reading Between the Lines at Sanat Initiative, Karachi
(December 05, 2017)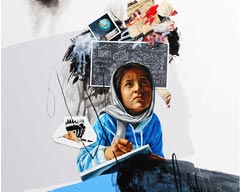 Art Review: The Onrushing 2 at Gallery 6, Islamabad
(December 04, 2017)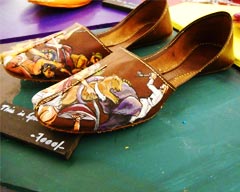 Daachi Arts and Crafts Exhibition 2017
(November 13, 2017)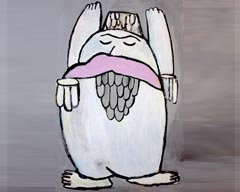 Art Review: 'Loompaland' at Studio Seven, Karachi
(November 09, 2017)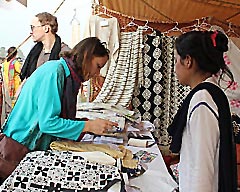 The Behbud Bazaar, Islamabad
(November 07, 2017)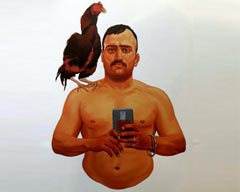 The Karachi Biennale 2017 (KB17)
(October 27, 2017)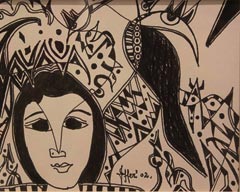 Wahab Jaffer Exhibition Opens at Tanzara Gallery, Islamabad
(October 20, 2017)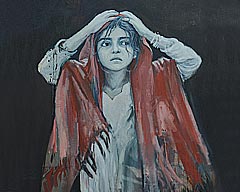 Art Review: Socio-Domestic at O Art Space, Lahore
(October 11, 2017)