Daachi Arts and Crafts Exhibition 2016: Where Indigenous Craftsmen Meet Art Enthusiasts
Written by: Momina Mindeel
Posted on: November 16, 2016 |

Comments | 中文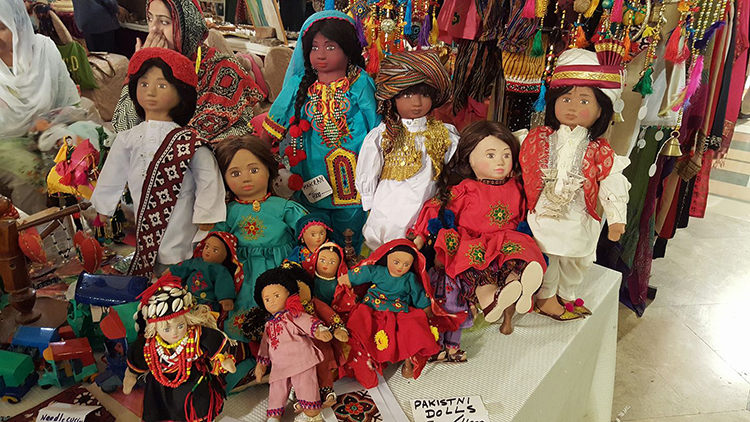 'Thatta Kedona' (village toys of Pakistan) at Daachi Arts and Crafts Exhibition
Daachi Foundation, a Lahore based not-for-profit organization, was established in 2010 with an aim to preserve and promote the culture and heritage of Pakistan. The foundation has received nationwide recognition ever since, with Pakistani art and craft enthusiasts keenly awaiting their events.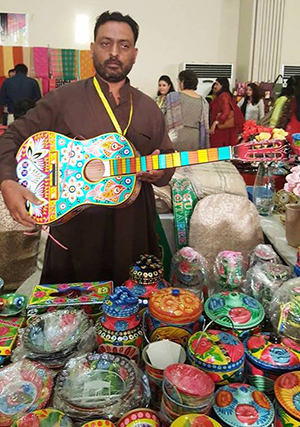 Truck art and craft stall
This year, Daachi Arts and Crafts Exhibition ran for three full days before coming to a successful close on the 14th of November. The theme for this year's event was 'Sustainable Lifestyle'. Since its inception, one of Daachi's main objectives has been to help reduce the wasteful practices that we as a nation indulge in on a daily basis. 'Recycle' and 'reuse' have been oft-repeated themes at the Daachi Foundation's events. This year, the entire exhibition complex embodied the theme of sustainability. The two halls were adorned with a colossal number of stalls, exhibiting handmade objects ranging from carpets, shawls, clothes, bags and shoes to wall hangings, decoration pieces, salt lamps and recycled paper. According to Daachi officials, "Members have worked hard with renewable materials and chemical-free, organic ingredients to make fashion baskets, art materials and beauty products. While their packaging is biodegradable, vendors are encouraged to use fabric or paper bags."
Outside, numerous food stalls were set up for incoming visitors, while the two halls inside were bustling with art aficionados. The craftsmen had arrived from various parts of the country including Okara, Gogera, Hunza, Islamabad and Thatta. Amidst the clay pots, truck art themed souvenirs, handmade jewelry, bags and clothes, what immediately grabbed my attention was a stall named Thatta Kedona – a project of Anjuman-e-Falah-e-Aama based in Gegora, Okara District. The stall was filled with a vast number of village toys, including stuffed dolls adorned in traditional clothes, adorable little earrings with tiny traditional dolls hanging from them, and similar miniature finger puppets and pencil holders.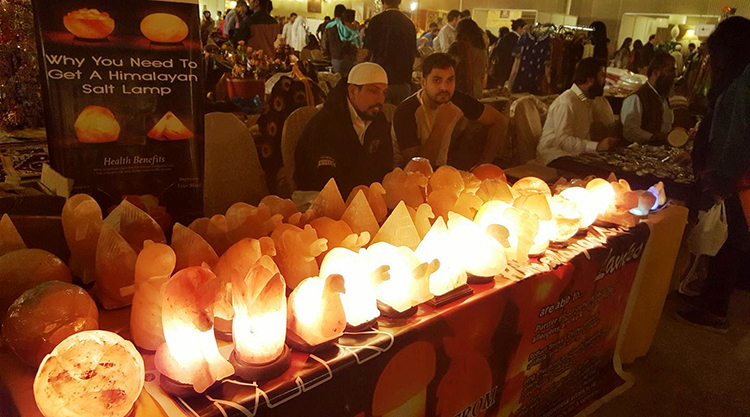 Salt lamp stall
The stalls selling 100% handmade bath bombs, shampoos, soaps, creams and hair oils were swamped with women. The lady at Sabz Daira told me that her daughter, who looked hardly about 12, had helped her make some of the products. The ethnic footwear, slate-carved products and original salt lamp stalls were equally inundated with art lovers.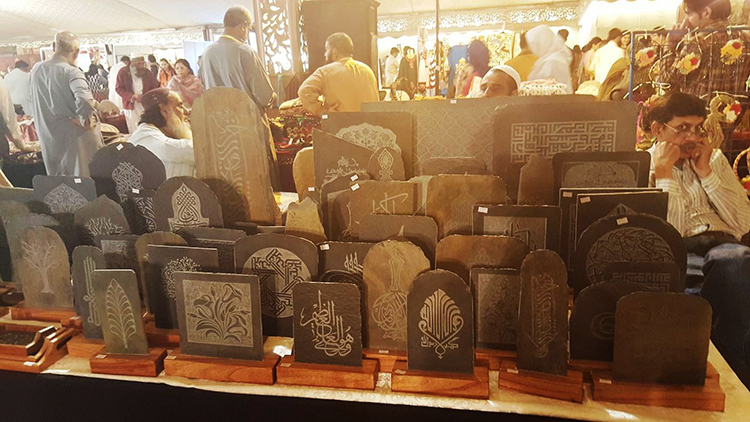 Slate souvenirs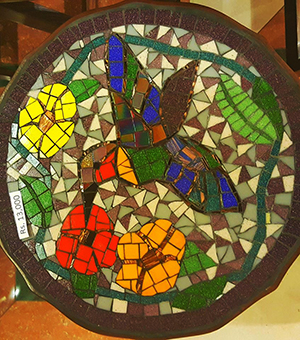 Mosaics by Amna Aslam
Parwana – a patented company that undertakes environmentally and socially sensitive commercial activity – exhibited beautiful handmade paper products. The company has the capability to transform "cotton-rags, waste paper plant fibers and flower petals into printable paper items such as certificates and report cards, wedding cards and gift boxes, diaries, notebooks, gift bags and other stationery items." The stall right next to Parwana exhibited some of the most chic footwear with their truck art themed khussas and sandals. Similarly, Baji kay Bastay showcased vibrant desi handbags with the most vivacious colors. One of the jewelry stalls titled The Rich Project exhibited patriotic jewelry, with pendants in the shape of the Pakistani map and gold earrings bearing Pakistan's flag and the Minar-e-Pakistan.
Daachi Exhibition epitomizes the incredible talent of our indigenous craftsmen and their remarkable local crafts. Here's hoping that we get to witness more of such events that promote local talent by preserving our vastly rich heritage.
All images have been taken from the 'Daachi Foundation' Facebook page.
You may also like: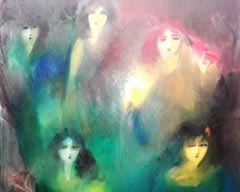 Art Review: Raja Changez Sultan at Tanzara Gallery
(January 19, 2018)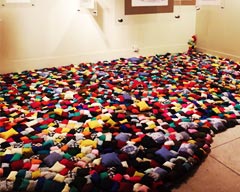 NCA Rawalpindi Degree Show 2017
(January 17, 2018)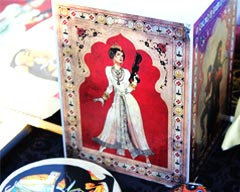 Winter Fete, Islamabad
(January 09, 2018)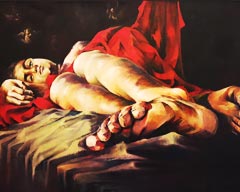 Review: 9th National Exhibition at PNCA
(January 02, 2018)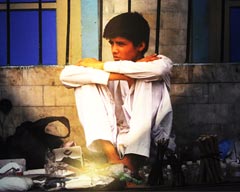 Yeh Hai Karachi 2: Photography and Film Exhibition
(December 20, 2017)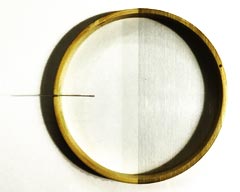 Art Review: Reading Between the Lines at Sanat Initiative, Karachi
(December 05, 2017)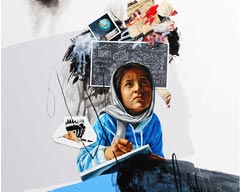 Art Review: The Onrushing 2 at Gallery 6, Islamabad
(December 04, 2017)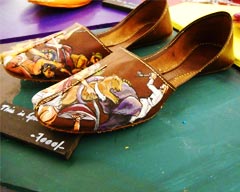 Daachi Arts and Crafts Exhibition 2017
(November 13, 2017)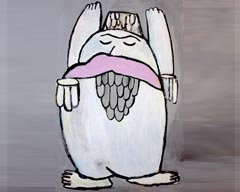 Art Review: 'Loompaland' at Studio Seven, Karachi
(November 09, 2017)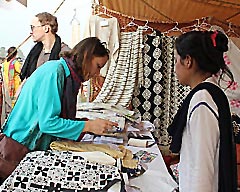 The Behbud Bazaar, Islamabad
(November 07, 2017)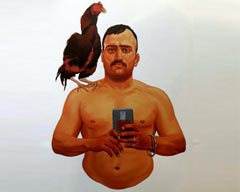 The Karachi Biennale 2017 (KB17)
(October 27, 2017)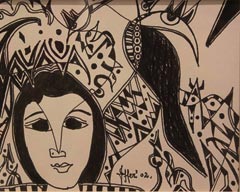 Wahab Jaffer Exhibition Opens at Tanzara Gallery, Islamabad
(October 20, 2017)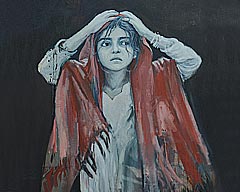 Art Review: Socio-Domestic at O Art Space, Lahore
(October 11, 2017)