Deepening Banking Cooperation Of Pakistan And China
Written by: Hasib ur Rahman
Posted on: March 10, 2013 |

Comments | 中文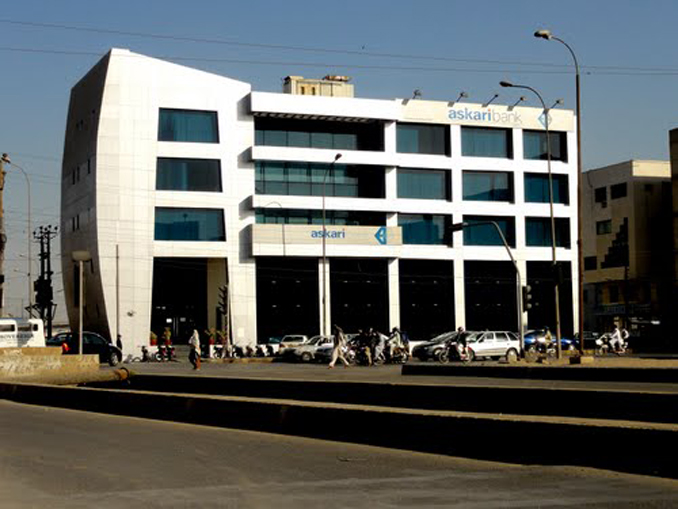 Askari Bank, arachi
The Chinese Premier Wen Jiabao stated during a visit to Pakistan: 'We are good neighbors, good friends, good partners and good brothers'. We have indeed been partners in different areas for not only the past 60 years but for centuries, since the period of the 'Silk-Route trade' that connected China to Central Asia and the Indian subcontinent. In recent times, the growth of trade witnessed the birth and proliferation of financial institutions to facilitate it.
Chinese Banking Sector in Pakistan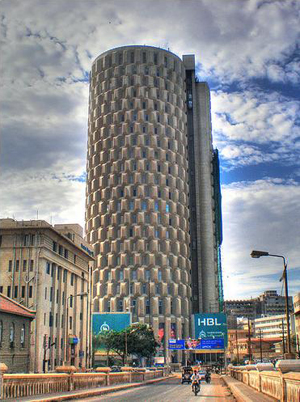 Habib Bank Tower in Karachi
Immediately after the establishment of our diplomatic ties, China opened two branches of the Bank of China in Pakistan in the commercial hubs of Karachi and Chittagong in 1951. They continued to operate till 1970 but, as a result of the instability following the breakout of war between India and Pakistan, were discontinued and operations were handed over to the National Bank of Pakistan.
A new chapter in banking cooperation began in December 2010 during the Chinese Premier's visit, when the Industrial & Commercial Bank of China (ICBC) was invited to Pakistan & the National Bank of Pakistan (NBP) to China for commencing banking activities as foreign financial institutions/banks.
The ICBC is the largest commercial bank of the country, operating 18,000 outlets within China and 105 branches overseas. The largest bank of the world by profit and market capitalization with assets worth USD 1.9 trillion, it was awarded a banking license by the State Bank of Pakistan (SBP) in December and commenced its banking operations with the opening of two branches, in Karachi and Islamabad. A grand celebration was held on May 21, 2011 at the Aiwan-e-Sadr (the Presidency) to commemorate this event. The President of Pakistan himself awarded the licenses and ICBC was finally declared a Scheduled Bank of Pakistan by the SBP on 18 August, 2011.
The People's Bank of China has also shown interest in opening branches in Karachi & Islamabad. A senior BOC team visited Pakistan in July 2012 to meet SBP officials and complete a preliminary survey. It is expected that PBOC would commence their banking activities by 2013.
Pakistani Banking Sector in China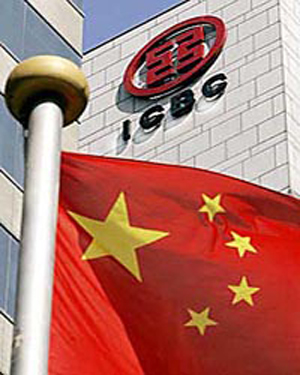 ICBC
In 1979-1980, China implemented its new regulations on the Establishment of Resident Representative Offices in China by Foreign Banking Institutions, the country's first legal instrument for entry of foreign financial institutions. Pakistan was the first country to take advantage of the opportunity. In 1980-81, the NBP obtained the license to establish its Representative Office in Beijing, and was an important first financial linkage between Pakistan and China. On the occasion, a grand ceremony was held at the Peoples Great Hall of China in Beijing.
The largest commercial bank of Pakistan, the NBP has always played the role of trustee of public funds and has acted as the agent of SBP. It has more than 1200 branches and operates in 30 important business hubs abroad with the largest number of assets (worth USD 14 billion). NBP had previously maintained 3 branches in Hong Kong, as well, since the 1970s.
It is worth mentioning that NBP also acted as a trend-setter imparting international banking training to young Chinese bankers from the Bank of China at the NBP Training Institute in Karachi.
In 2006, NBP signed an MoU for enhancing cooperation in banking and finance with CDB (China Development Bank), under which financing support would be provided for relevant projects in Pakistan and China; the two banks would cooperate in channeling foreign direct investment through their network and provide training to each other's personnel. In 2010, NBP also signed the 'Global Master Trade Agreement' with the Bank of China. In 2011, NBP signed a similar agreement with Agricultural Bank of China.
Habib Bank Ltd is the largest bank of Pakistan with more than 1400 branches within the country and 30 branches worldwide. The HBL Rep Office in Beijing was opened on 22 February, 2006. In 2009, HBL received permission to undertake cross-border funds settlement directly in RMB, which means that the bank can open RMB accounts in China.
United Bank Ltd is another important banking entity with more than 1100 domestic branches and some 25 overseas branches. UBL entered the Chinese market in 2007 and has built a successful reputation in the Chinese market over the years.
Askari Bank Ltd is a fast growing bank of Pakistan with a widespread network of more than 235 online branches and an offshore banking unit in Bahrain. The Senior leadership of Askari Bank has always attached great importance to the China sector, and has established a 'China Business Development Cell' which plays an important role in facilitating the Chinese corporate institutions and business community working in Pakistan. SEVP Mr Haseeb Saulat (Group Head for Marketing) has been the executive head of this department.
Additionally, Askari Bank has introduced many innovative approaches towards promoting the financial cooperation for Chinese state owned companies, private investors and Chinese companies working for new projects.
Pakistan can learn more from the Chinese Financial Management System and groom some of its young bankers for 'China.' New avenues must be explored for greater banking cooperation between our countries.
You may also like: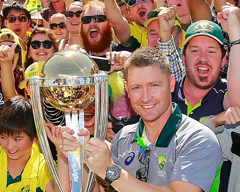 Australia Pulverizes New Zealand to Bag World Cup 2015 Trophy
(March 30, 2015)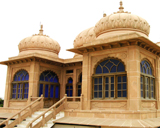 The Undying Grandeur of the Mohatta Palace Museum
(March 29, 2015)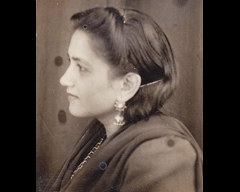 Ada Jafarey: A Tribute
(March 27, 2015)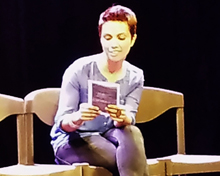 Me, My Mom & Sharmila: Fawzia Mirza and the Brown Woman
(March 26, 2015)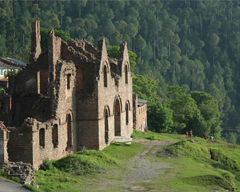 Silk Road: The Picturesque Mansehra and Abbottabad-VI
(March 25, 2015)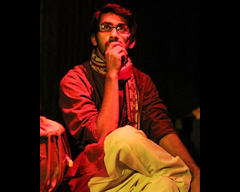 Azeem Hamid and the Independent Theatre Company
(March 25, 2015)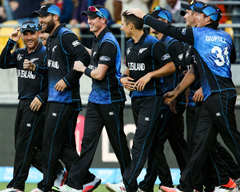 New Zealand to Choke South Africa and India to Overpower Australia?
(March 24, 2015)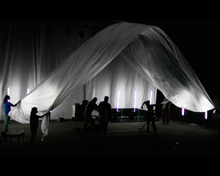 NAPA International Theatre Festival 2015: 'Among Fog'
(March 20, 2015)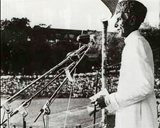 Pakistan Resolution Revisited
(March 20, 2015)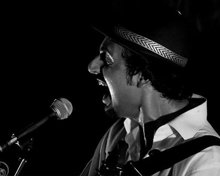 Faizan Tirmizi - The Ideology of an Aspiring Musician
(March 12, 2015)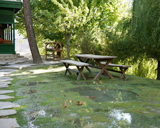 Hunza Valley: A Fine Balance between Tradition and Modernity
(March 10, 2015)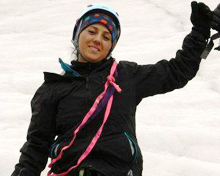 Samina, we are proud of you!
(March 06, 2015)