Food Review: 'Dessert Directory'
Written by: Minahil Gillani
Posted on: June 14, 2016 |

Comments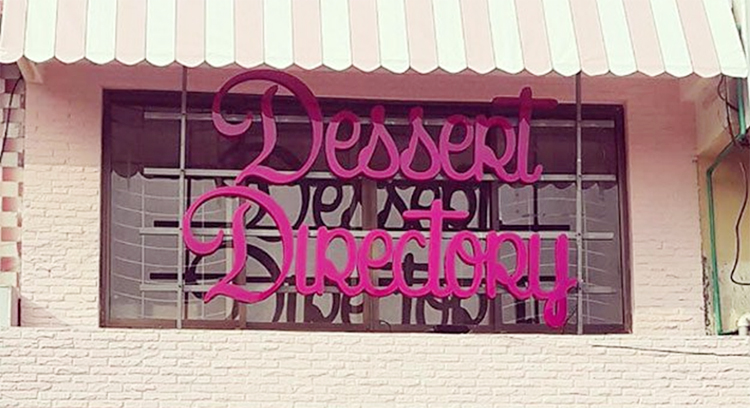 Dessert Directory, Y-Block DHA, Lahore
A street away from the busy commercial Y-Block market of DHA, tucked behind a children's park is the new go-to spot for anyone with a serious sweet tooth in Lahore. The quaint outlet houses Lahore's first luxury patisserie stocking items from several home-based chefs, and after hearing rave reviews, I knew I just had to experience it for myself. I went in with two of my closest girlfriends as we decided to turn a Friday into our little ladies day out (which obviously entailed a food adventure). Armed with the GPS in our cell phones, half of our allowances, and big food dreams, we made our way to street 14, Y-Block.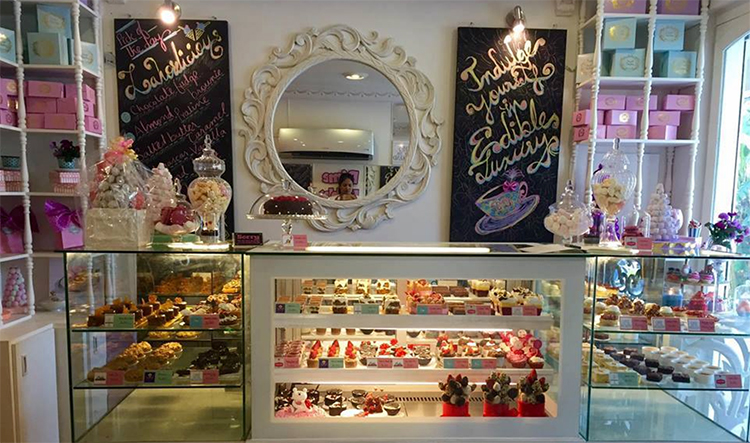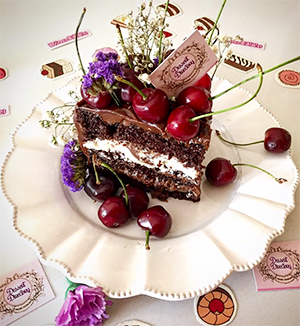 Everything from the exterior and layout to the interior, the display and the business idea itself is one of a kind, and any foodie's dream come true. I was at once mesmerized by the displays: racks and racks of glorious desserts lined in front of me with cake holders and cookie jars atop the display case. From the quirky walls and furniture to the brilliantly shaded cupcakes and marshmallows, it almost reminded me of Willy Wonka's Chocolate Factory. Dessert items on the menu range from the routine to things that cater to the most adventurous gastronaut, thereby providing a wholesome experience.
Upon entering, you are greeted by the warm and cheerful Moniba Javaid and Khadija Shafqat, who along with their partner Amir Javaid, own the patisserie. The trio started out with their venture 'Prime Edibles' back in 2012, and having established a name for themselves through their attention to quality and presentation, have now founded this one stop shop for all your sweet tooth cravings. Khadija handles the culinary angle while her accomplices Moniba and Amir manage the financial and business side of things. The endeavor empowers local bakers and home cooks who work from their own kitchens, yet are able to present their creations at a commercial level and reach out to a wider market.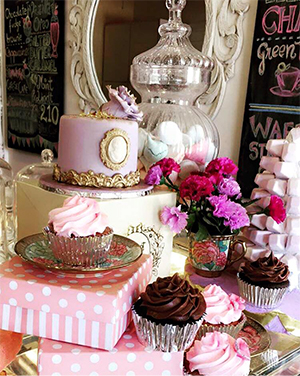 Cupcakes by 'The Mad Chef'
Dessert Directory is, as of now, stocking ten home-based suppliers who can make three items in amounts of six each on a regular basis. The lineup includes desserts from Chef for the Weekend, Spoonful, Lahorelicious, The Mad Chef, Bano, Scrumptious, The Little Cake Company, The Pink Kitchen, Cake Couture and Cakery Bakery. More power to these wonderful entrepreneurs.
Everything at the shop ranges from Rs. 150 to 500 at present, including in-house treats like waffles and milkshakes. My friends and I spent a good 15 minutes drooling over the display cases trying to decide what to order, because everything looked so scrumptious. Amongst the three of us, we managed to decide on an absolutely divine Lindt Belgian Tart by Chef for the Weekend, the tiramisu with just the right amount of bitterness, the heavenly homemade chocolate ice cream from Lahorelicious that was oh so decadent, the moistest Twix caramel cupcakes by The Mad Chef, and Cakery Bakery's cookie dough cheesecake which was right on the money. I could go on and on with individual reviews for each item, but I mustn't digress. All three of us were ever so grateful that this didn't put a dent on our student budgets. By the end of it we basically waddled out of the candy floss-colored door, clutching the food babies in our stomach with Cheshire cat grins on our faces.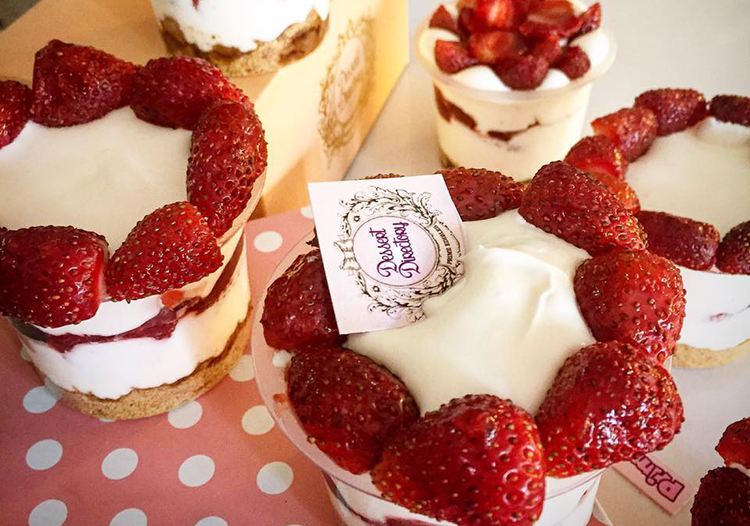 Strawberry Cheesecake cups
One thing that definitely stands out about this place is its warm atmosphere, which I would attribute to the two wonderful ladies behind the counter. They practically ooze hospitality and were keen on making our experience a great one by genuinely asking for feedback with the intent of catering to customer requests and suggestions. Furthermore, the ambience of the place is warm and inviting, and provides a welcome change of pace from the abundance of eateries that seem to have popped up in Lahore overnight. I would recommend Dessert Directory as a must-visit for anyone in Lahore who takes their dessert as seriously as I do (and I definitely do).
All images have been taken from the 'Dessert Directory' Facebook page.
You may also like: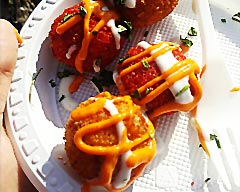 Karachi Eat 2018: The Good & the Bad
(January 16, 2018)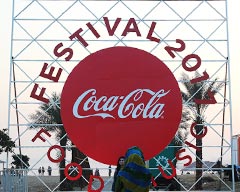 Coke Festival 2017 comes to Islamabad
(December 11, 2017)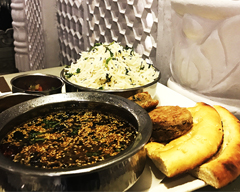 Food Review: Rahdaari
(December 07, 2017)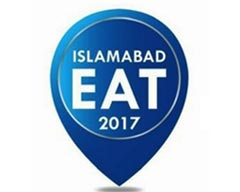 Islamabad Eat 2017: Don't Speak, Just Eat
(November 14, 2017)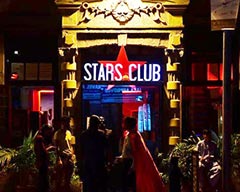 Stars Club: Karachi welcomes its first film-themed café
(November 06, 2017)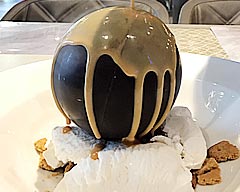 Food Review: Browns, Islamabad
(October 19, 2017)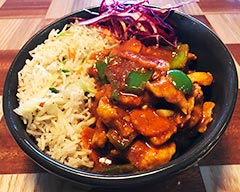 Wok Fusion Café
(October 09, 2017)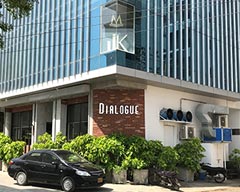 Food Review: Dialogue Restaurant, Karachi
(September 29, 2017)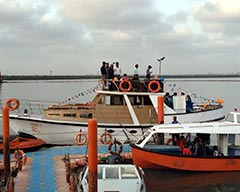 Savor Boating and Restaurant: A Unique Experience
(September 08, 2017)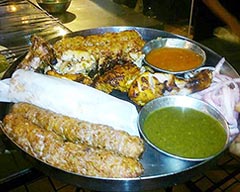 Boat Basin Food Street, Karachi
(August 25, 2017)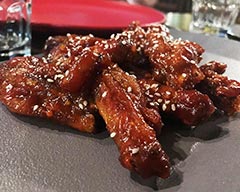 Food Review: #EAT, Islamabad
(August 11, 2017)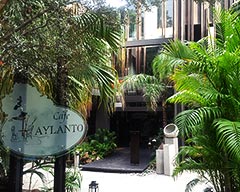 Food Review: Café Aylanto, Islamabad
(August 04, 2017)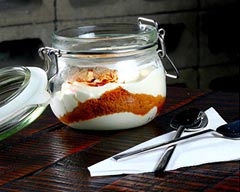 Food Review: Soi Asian Bistro, Karachi
(July 28, 2017)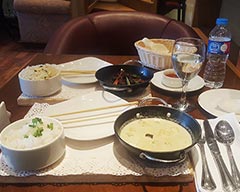 Food Review: The Chinese Café
(July 21, 2017)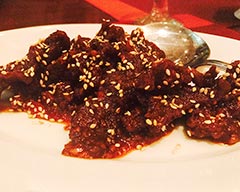 Food Review: Yum Chinese and Thai Restaurant
(July 14, 2017)