Ejek: The 'Queen Instrument' for Hami Uyghur Muqam
Written by: Cheng Wangli
Posted on: December 21, 2015 |

Comments | 中文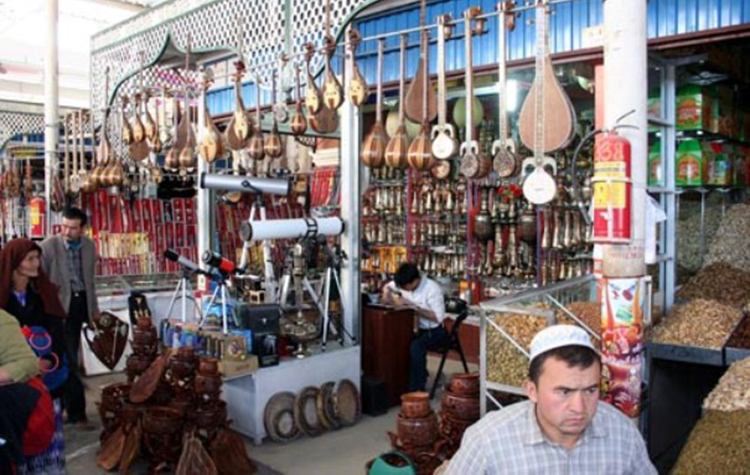 Uyghur folk music is held in high repute in Xinjiang
The Ejek is a very old bowstring musical instrument of Uyghurs in Xinjiang Province. It plays a special role in the Hamu Uyghur Muqam of the Hami area in East Xinjiang. It is locally referred to as 'Huhu', and also as 'Hami Huqin' as it is quite similar in form to the 'Huqin', a traditional Chinese musical instrument.
In the Rubato singing part of Hami Muqam, Ejek is the only accompanying instrument. Although drums and Rewap join in later on in the singing and dancing section, the Ejek still plays the lead role, indicating all changes in pace and rhythm, just like a commander.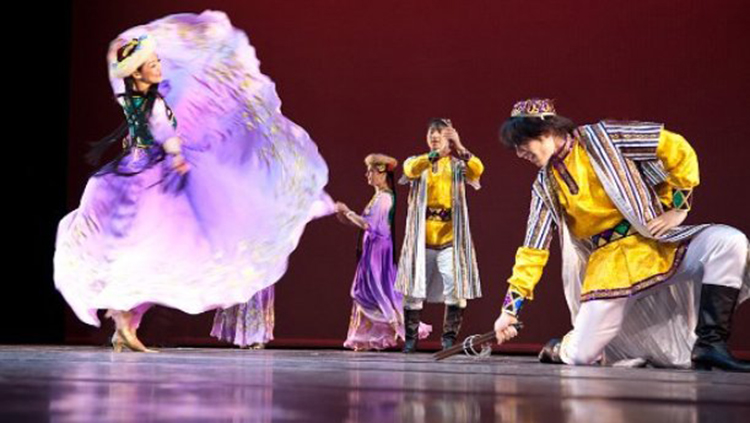 Uyghur Muqam of Xinjiang
In the 1950s, musicians from the Hami Cultural Works Troup made innovations in the instrument, making a new type of Hami Ejek that had two bars, but drone strings were kept unchanged. Above its semi-spherical wood tube, there were main and auxiliary fiddles. This reform magnified the sound of the Ejek, made it even brighter and full of local flavor. Quite similar to the Chinese tenor Erhu, the timbre of Ejek is beautiful, gentle and thick. Sometimes it can make a creaking sound, like the opening and closing of a door or the rotation of a wheel axle. Complex in structure, its neck and buttons are normally made with Indus, walnut or poplar woods, making it strong and difficult to deform.
As a main instrument in Hami Muqam and folk songs, Ejek has enjoyed a reputation as the "Queen of Instruments". In 2007, the Ejek Art of Hami Uyghurs was listed in the first group of intangible cultural heritage of Xinjiang Uygur Autonomous Region.
You may also like: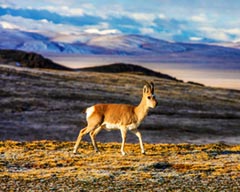 Hoh Xil: Kingdom of Wild Animals
(January 18, 2018)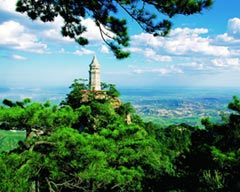 Panshan Mountain of Ji County
(January 11, 2018)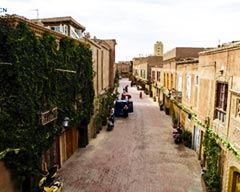 Stories from the Old Town of Kashgar
(January 04, 2018)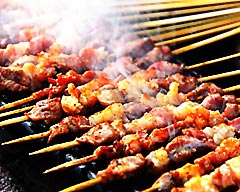 International Cuisine in Urumqi
(December 27, 2017)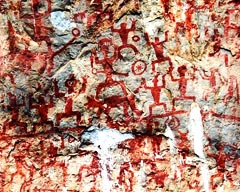 Zuojiang Huashan Rock Paintings, Guangxi
(December 19, 2017)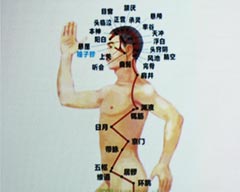 Seminar on Chinese Outlook on Life and Contemporary Value of Chinese Medicine
(December 15, 2017)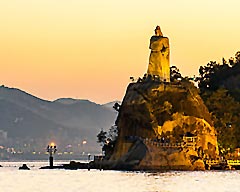 Gulangyu Island: The Island of Music
(December 13, 2017)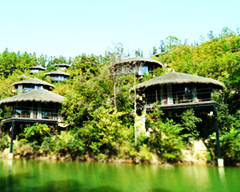 Mogan Mountain Farm Villas
(December 06, 2017)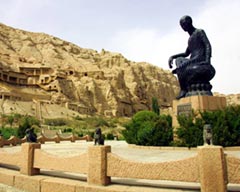 Kuqa: The Old Town on the Silk Road
(November 29, 2017)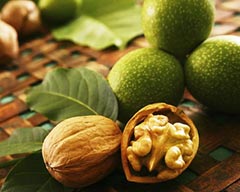 The Walnut Trees of Xinjiang
(November 23, 2017)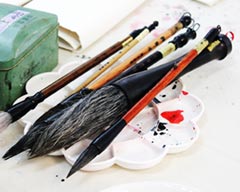 Chinese Ink-Wash Painting at China Cultural Centre, PNCA
(November 23, 2017)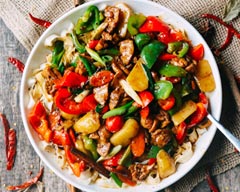 Famous Xinjiang Delicacy: Big-Plate Chicken
(November 16, 2017)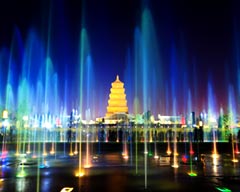 Shaanxi: New Glories on the Silk Road
(November 08, 2017)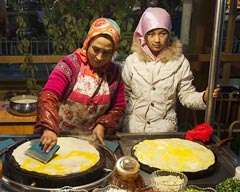 The Bustling Moyu Night Market
(November 01, 2017)