Overcoming Our Youth's Challenges with 'Emergent Youth Employment'
Written by: Noor ul Ain
Posted on: August 23, 2016 |

Comments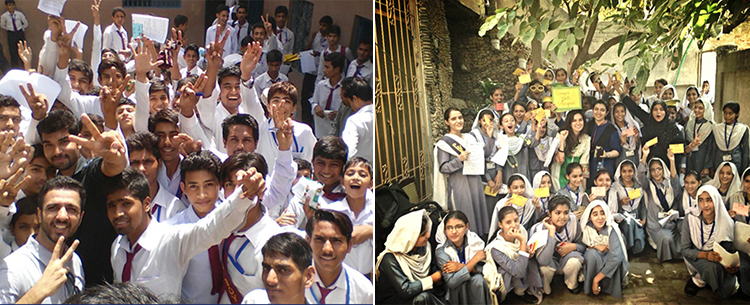 Youth counseling sessions in Lahore
Power, it seems, is sanctioned off to those who can afford an education from reputable institutions; those who speak a language deemed superior to others; those who not only have big dreams, but also the means to support them. Reda Jamil, founder of Emergent Youth Employment, perhaps realized just that one evening in 2015. This thought later manifested itself in the form of a training and recruitment firm that worked on two tangents: training BA and B.Com graduates to apply for jobs, and counseling school children to know their career choices early on in their lives.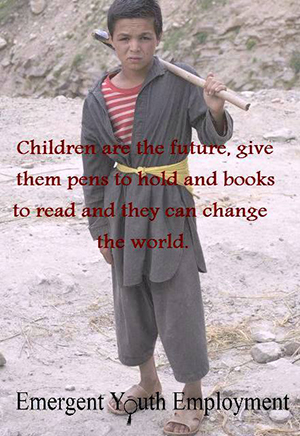 'A child without education is like a bird without wings'
Reda, a graduate of the Lahore School of Economics, realized that even students coming from backgrounds similar to hers hardly ever know where they are going with their academic careers. Despite easy access to teachers, career counselors, and families full of established career persons, we are usually still hopeless when it comes to college applications and interviews. What, then, becomes of those students who never had the same opportunities at school, and possibly never will in their academic lives? With this idea in focus, Reda put into practice her HR certification, as well as the many courses in social entrepreneurship and marketing that she'd taken online.
She started off in Karachi by visiting schools in villages and distributing personality tests, and helping to craft the lives of some 150 children. Later, she continued this in Lahore in places like Charar Pind, where she was able to reach out to about 500 children. Her counseling pack contained a personality test that singled out the career choices best suited for each student taking it. She also took with her a Motivational Driver Test that helped teachers in different schools understand that each child has a different motivational level, and needs to be prompted towards their goals in different ways. Emergent Youth Employment slowly began to garner attention, as newspapers like The Friday Times, Pakistan Today and even The Huffington Post wrote about it. But sadly, Reda points out, her work is facing the most immediate hurdle of public schools eyeing her "private school mentality" with suspicion. This apprehension comes from the age-old divide between the urban and the rural, where one views the other through preconceived ideas shaped over years of vicarious learning.
However, hers is not a story of mediocrity. Even when the schools refused to let Reda and her team deliver lectures, her training initiative was still working in full swing. Reda spoke of a young woman named Sumaira, who, despite being a Mass Communication graduate from the reputed Forman Christian College, felt a sense of alienation because of her social background. She joined the training program at Emergent Youth Employment struggling with job interviews and communication skills, and truly facing the brunt of unemployment. Team Emergent worked on her soft skills through confidence-boosting exercises, unearthing a confident young woman who not only spoke with great panache, but also wrote with a skilled hand. Graduating with a new set of expertise that ranged from the use of Excel, PowerPoint and LinkedIn to the art of business writing and resume-making, Sumaira finally found a job as an Office Assistant with the renowned Asmar Group of Companies.

Training young graduates
Another such case is that of Fatima Rasheed who, after graduating with a Business Communication degree, got only one interview call in two years. She described those post-graduation years – which for some are filled with hope and aspiration – as being plagued with a perpetual sense of "drowning". By chance, she stumbled upon Emergent Youth Employment on Facebook, and contacted them as the last straw. Fatima entered the program with no concept of soft skills or what to say in an interview; she could barely even utter a sentence that held some remnant of self-confidence. Within two months of working with Emergent Youth Employment, however, the apprehension and fear that had once characterized her was on the verge of nonexistence. She was taught to use her failures as a stepping stone to launch into problem-solving through innovative methods. On top of that, she now knew the hacks to navigate through any interview. She left the program with polished soft skills and a newfound confidence that turned her incomplete, incoherent sentences into an ability to give professional presentations in front of a room full of people.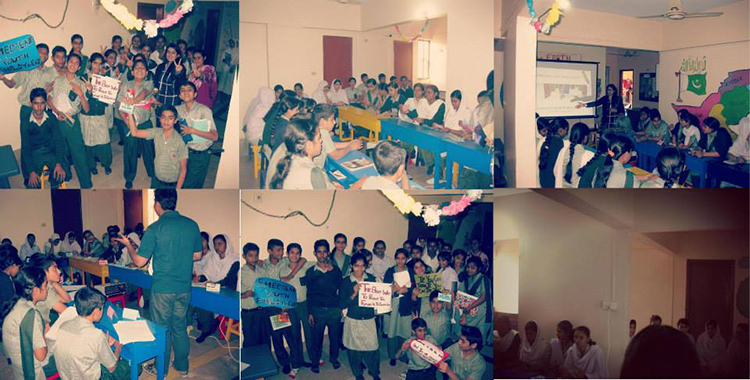 Reda Jamil recalls the time she started off in the professional world after her graduation and took any job that was offered, even if it was to sit at the reception of a multinational. The motto that propelled her – one that she tries to instill in school children and graduates alike – was that there is "no shame in starting from the bottom". This especially becomes true when a large percentage of a country's school-going population is stuck in a system that is rigged against them. Reda noted that on several occasions, the young boys she counseled at schools opted out of this structural problem altogether; they found a more convenient route by dropping out of school and learning on-the-job at the likes of a mechanic shop. Emergent Youth Employment's primary purpose, hence, is to break the culture of privilege that blocks out those in the background who aren't equipped with the power to push themselves up the socio-political ladder. While it is taking baby steps, Reda is confident that her initiative will transform more and more lives as the years progress.
All images have been taken from the 'Emergent Youth Employment' Facebook page.
You may also like: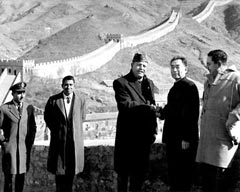 From People to People, Pakistan-China Relations since 1965
(December 12, 2017)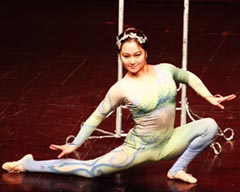 Rhythm of Liaohai Gala at PNCA, Islamabad
(December 08, 2017)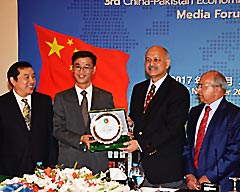 3rd CPEC Media Forum, Islamabad
(November 28, 2017)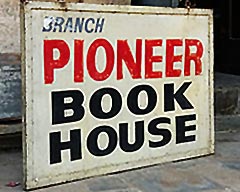 Pioneer Book House, Karachi
(November 24, 2017)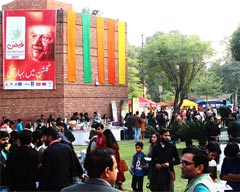 Faiz International Festival 2017
(November 22, 2017)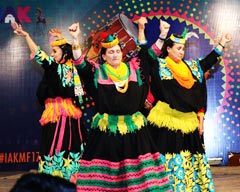 Lok Mela comes to Karachi
(November 17, 2017)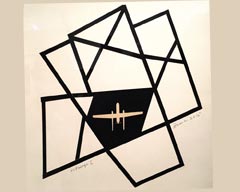 Writing Partition in Urdu
NYU's Urdu Conference
(October 13, 2017)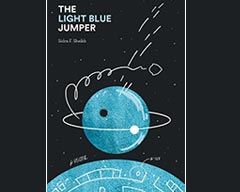 Book Review: The Light Blue Jumper by Sidra F. Sheikh (First Pakistani science fiction novel)
(October 02, 2017)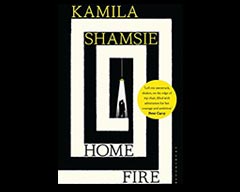 Book Review: Home Fire by Kamila Shamsie
(September 07, 2017)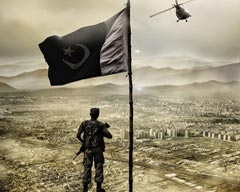 Pakistan's Armed Forces face challenges in 2017 with a New Confidence
(September 05, 2017)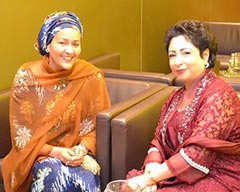 August 14 celebrations at the UN with the Sachal Orchestra
(August 15, 2017)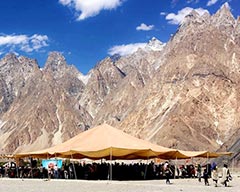 FACE Mela 2017, Passu
(August 10, 2017)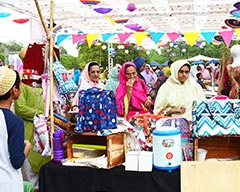 The Bohra Bazaar, Karachi
(August 07, 2017)