Entanglement: An Exhibition of Printmakers at Nomad Gallery
Written by: Sana Shahid
Posted on: September 26, 2016 |

Comments | 中文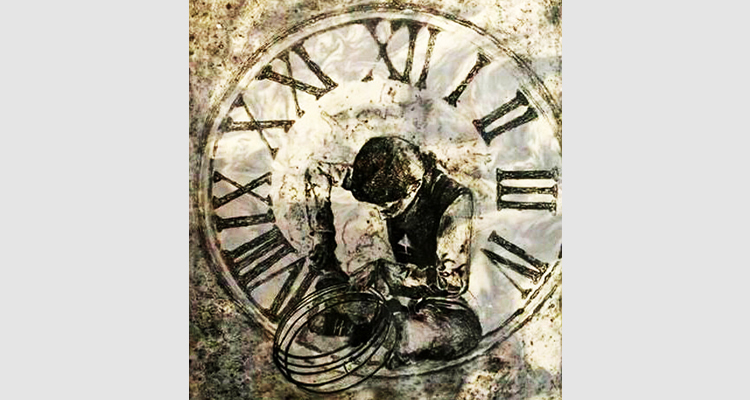 Printwork by Ramsha Ikhlaq
An important objective of any art gallery is to provide a professional platform for emerging artists to showcase their talent and get recognition in the art world. Nomad Gallery's commitment in this regard is commendable, as it has consistently played a pivotal role in the promotion of new artistic talent, from Islamabad as well as other cities. A printmaking exhibition was inaugurated on 24th September, 2016, showcasing the works of seven printmakers: Anum Ahmed, Aqsa Javaid, Fatima Sajid, Mehwish Ikram, Momal Masood, Ramsha Ikhlaq, and Saima Jamil.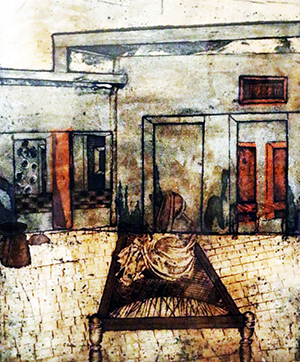 Aquatint by Anum Ahmed
Anum Ahmed has worked on the concept of wrinkles. According to her, they represent the historic journey of any person or object, and upon close inspection, one can find many stories hidden within them. "Wrinkles are manifolds of the stories of life". Anum's intricate work and subtle use of imagery showcase her innovation and creative potential.
Aqsa Javaid uses her work to highlight the beauty of Punjab. She focuses on ancient historical forts of the Punjab region in an effort to preserve its culture and landmarks. The subtle yet deep colors add an antique touch to her works, with crisp lines highlighting the boundaries of the buildings. These works not only play a role in cultural preservation, but also give an artistic aura to Punjabi culture.
"If you carry your childhood with you, you never became old", is what Fatima Sajid believes. Her nostalgic artworks reminisce about the good old days when having a couple of toys was more than enough to make children happy. Every adult who has interacted with today's children can relate to her works, and relive the times when something as simple as singing in front of a pedestal fan was enough to bring joy in one's life.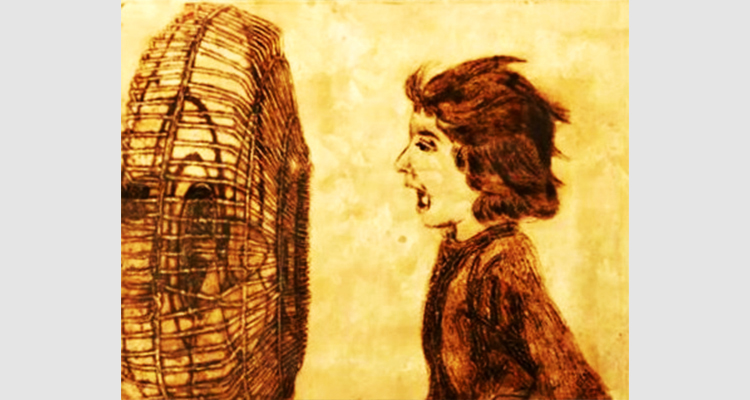 Intaglio print by Fatima Sajid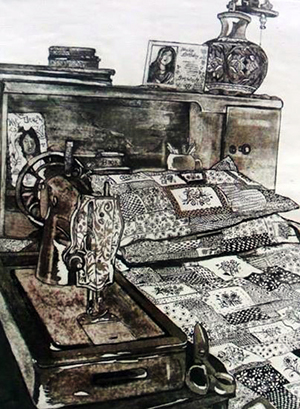 Aquatint by Mehwish Ikram
Art can be considered as a visual narrative, which provides you with sufficient knowledge and background of what is being shown to you. Mehwish Ikram reaffirms this statement through her prints. She believes in making the viewer go through the same experiences as herself with the help of her artworks. "Creating your own personal narrative is a great way to develop your art skills and make your work better". Her technique is in harmony with her concept – a bold move to create an ancient aura wherever her work is displayed.
Momal Masood takes inspiration from the campus of Fatima Jinnah Women University, which was built by Sikh brothers and initially used as the Presidency of Pakistan in the mid-1960s. The roots of the building's design are deeply embedded in the Victorian era. Momal's works focus on the architectural extravagance of the building, including its interior. The prints demonstrate the artist's loyalty to her roots and highlight the characteristic of staying true to oneself.
Being a female artist, Ramsha Ikhlaq has faced some difficulties in pursuit of her dream to become an artist. She uses her artworks to demonstrate how women in our society are held accountable for household chores and familial responsibilities, and when one decides to pursue an education or a career, it just leads to immense amounts of stress. Ramsha has very skillfully depicted this struggle of ambitious women, encouraging them to keep fighting for their goals.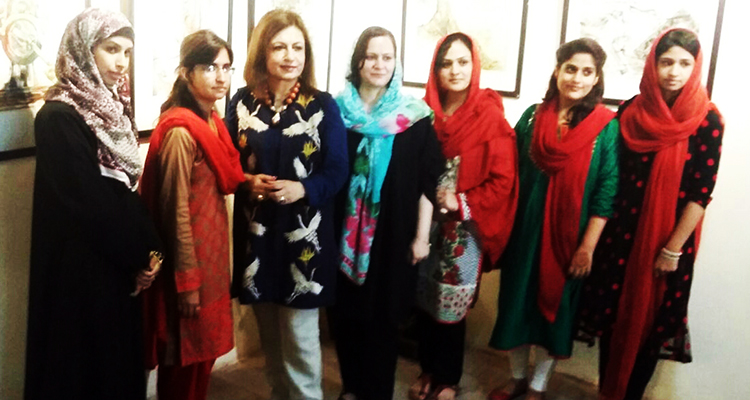 Nageen Hyat, Director Nomad Gallery, with the participating artists
On the contrary, Saima Jamil takes a very different approach to a woman's life. Through her work, she showcases the positive changes that a woman undergoes in her life when she is married. Saima believes that this metamorphosis enables a woman to understand the world from a different perspective, and helps her overcome certain negative aspects of her behavior.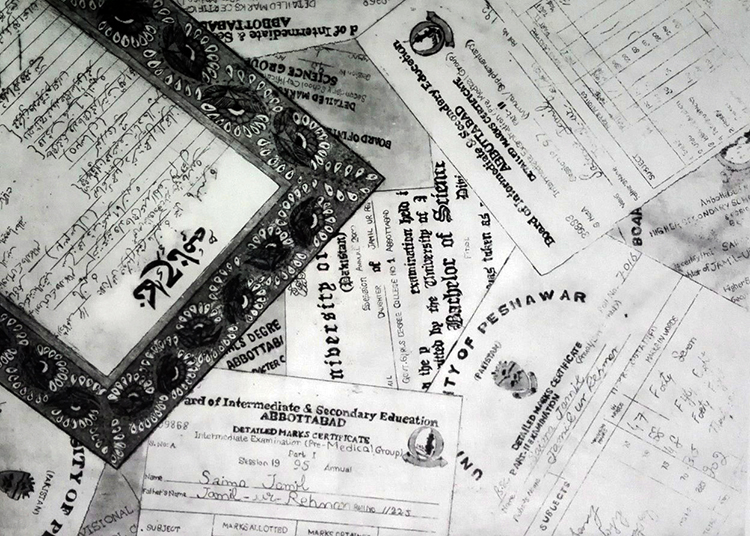 Intaglio by Saima Jamil
With such a diverse collection of artworks, we see various interpretations of the concept of 'Entanglement' come to life. Nomad Gallery has once again proved to be at the forefront in the promotion of young talent. Each artist has taken this opportunity to tell their own unique story, resulting in a show that is as rich in technique as it is in concept.
You may also like: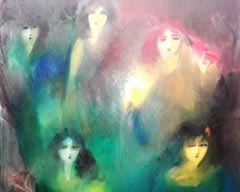 Art Review: Raja Changez Sultan at Tanzara Gallery
(January 19, 2018)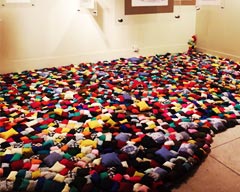 NCA Rawalpindi Degree Show 2017
(January 17, 2018)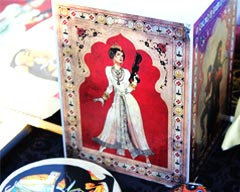 Winter Fete, Islamabad
(January 09, 2018)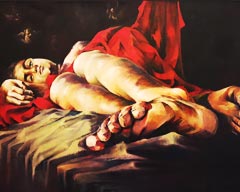 Review: 9th National Exhibition at PNCA
(January 02, 2018)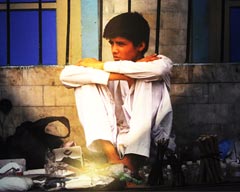 Yeh Hai Karachi 2: Photography and Film Exhibition
(December 20, 2017)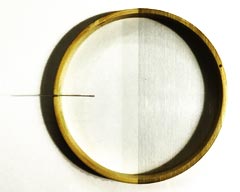 Art Review: Reading Between the Lines at Sanat Initiative, Karachi
(December 05, 2017)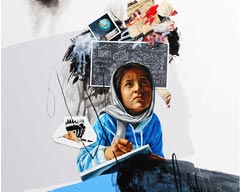 Art Review: The Onrushing 2 at Gallery 6, Islamabad
(December 04, 2017)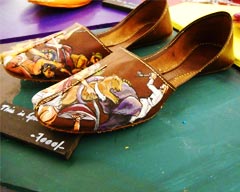 Daachi Arts and Crafts Exhibition 2017
(November 13, 2017)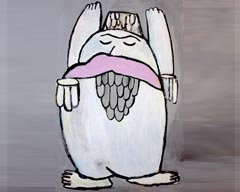 Art Review: 'Loompaland' at Studio Seven, Karachi
(November 09, 2017)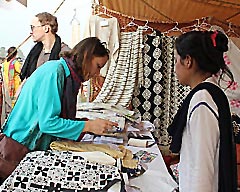 The Behbud Bazaar, Islamabad
(November 07, 2017)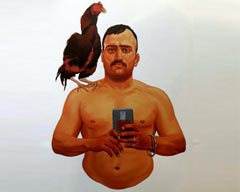 The Karachi Biennale 2017 (KB17)
(October 27, 2017)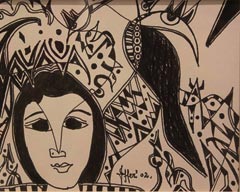 Wahab Jaffer Exhibition Opens at Tanzara Gallery, Islamabad
(October 20, 2017)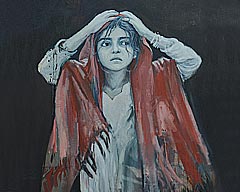 Art Review: Socio-Domestic at O Art Space, Lahore
(October 11, 2017)