Facial Recognition: An Online Exhibition by My Art World
Written by: Sana Shahid
Posted on: September 16, 2016 |

Comments | 中文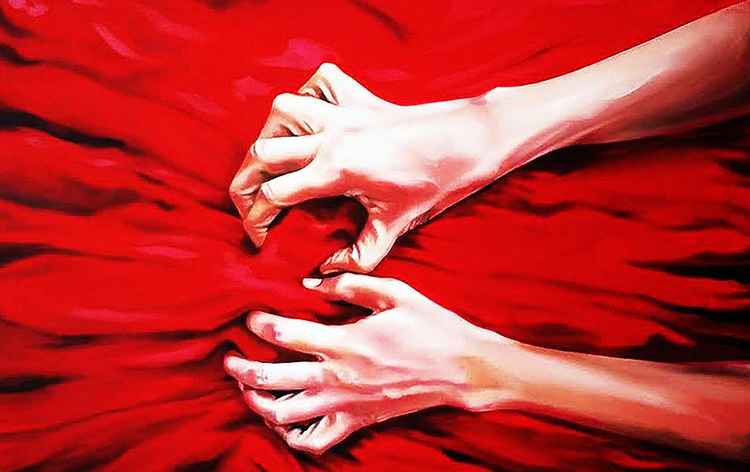 'Helping Hand' by Sana Saeed
My Art World has been setting new trends since the day it was inaugurated. One of these is the introduction of online art exhibitions that have impressed art lovers on a national and international level, and helped promote the exploration of various types of art. The latest addition to the gallery's list of online exhibitions was inaugurated online on 15th September, 2016, and is a group show by three emerging artists. Titled Facial Recognition, it features artworks by Ammama Malik, Sana Saeed, and Zoya Manan. As is hinted by its title, the group show focuses on innumerous types of facial expressions, and how they are perceived in an artistic setting. Although inspiration has been taken from the surroundings, the artists have excelled in presenting their own unique interpretation of these expressions.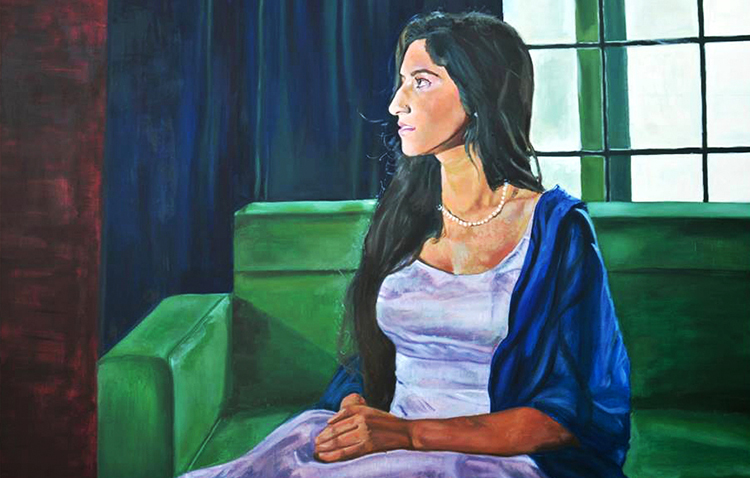 Oil on canvas painting by Ammama Malik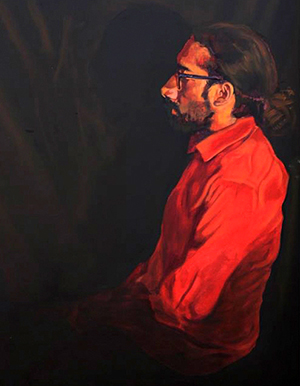 Oil on canvas painting by Ammama Malik
Ammama Malik, a recent graduate from the National College of Arts, Rawalpindi, can be categorized as a painter by heart, who understands the true spirit of painting and values the master painters of the Renaissance and Baroque eras. She truly believes in the concept of "painting for the sake of painting", where visual language takes precedence over oral communication. Her unique artworks take you on a trip to ancient eras in the history of art, while simultaneously giving them a contemporary feel. Each character in her work tells a story with the help of facial expressions, hand gestures and sitting postures with varied backgrounds, giving her work a simple yet profound character. "Taking inspiration from old masters and their works, I started to create scenes for my models, keeping in mind their personalities and how I wanted people to see them". The subtlety of the drapery, lights and shadows is painted to perfection, which adds a third dimension to her works and captivates the viewer.
Sana Saeed, another marvelous painter, is currently working on her thesis, yet still managed to exhibit her artworks on a professional platform. Her fascination with human anatomy and facial expressions started at a very young age, and is the main source of inspiration for her work. Her pieces represent her inner thoughts and feelings associated with the human body and hand gestures. She captures the internal expressions of her figures that are difficult to express in words. "Sometimes there is no certain mood in my artwork. I enjoy drawing portraits with different expressions".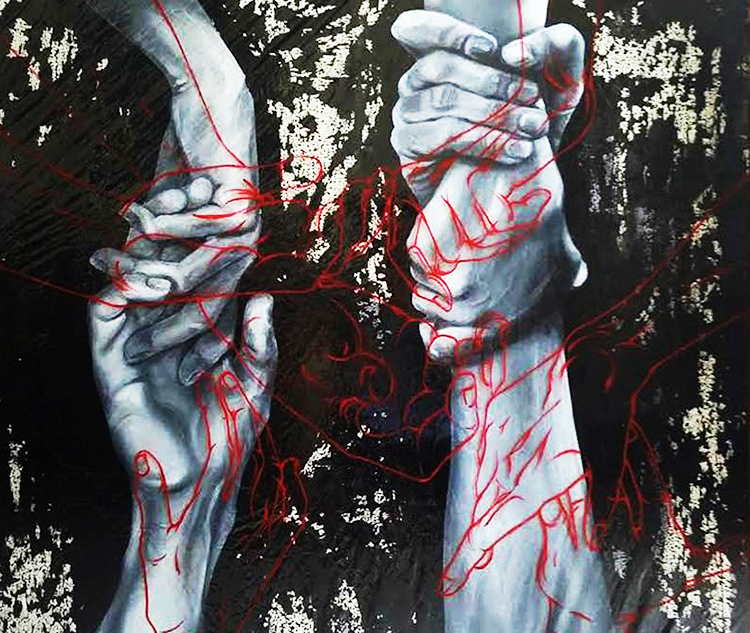 'From Truth to Unreal' by Sana Saeed
Sana has a unique approach towards creating art. She always keeps two adjacent layers; the first one is usually opaque, and the second one is always transparent with minimal imagery. "The idea of layering in my artworks is just like layers of thoughts in our minds". The concept of layering adds extra depth to her works, making them more relatable and captivating to the eye.
Zoya Manan is a graduate of the National College of Arts, Lahore. To her, art is the first and foremost language, which uncovers the truth and speaks the unspoken. "My work depicted rigidity, confinement, physical and mental detachment; gradually it incorporated the environment and claustrophobia in small spaces". Zoya's works mirror the human mind's frustration, anxiety, and depression. She believes in turning these negative thoughts into something positive by channeling all her energy onto the canvas. Her paintings exude a feeling of pain and despair, and the ability to fight these emotions. "I feel I have control over my imagination and reality in my paintings, if not in real life". Zoya creates surreal paintings that merge imagination and reality according to her ideals and desires.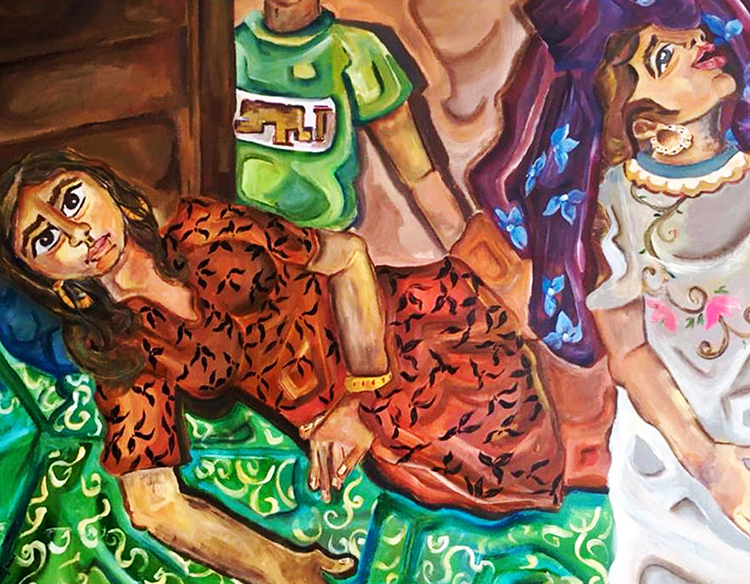 'The Obscure Series II' by Zoya Manan
Facial Recognition features immense talent that deserves to be displayed at all levels. Both the artists and the gallery deserve credit for bringing together an extraordinary show to the relatively new phenomenon of online art exhibitions in Islamabad.
You may also like: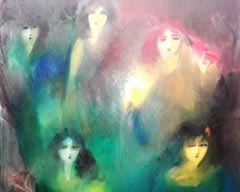 Art Review: Raja Changez Sultan at Tanzara Gallery
(January 19, 2018)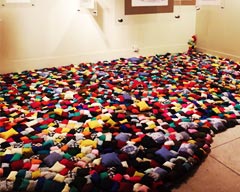 NCA Rawalpindi Degree Show 2017
(January 17, 2018)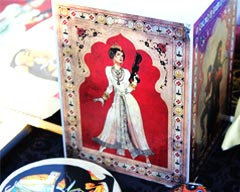 Winter Fete, Islamabad
(January 09, 2018)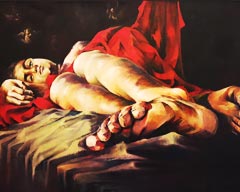 Review: 9th National Exhibition at PNCA
(January 02, 2018)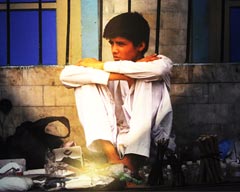 Yeh Hai Karachi 2: Photography and Film Exhibition
(December 20, 2017)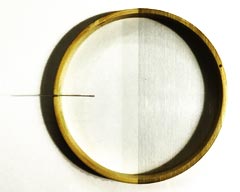 Art Review: Reading Between the Lines at Sanat Initiative, Karachi
(December 05, 2017)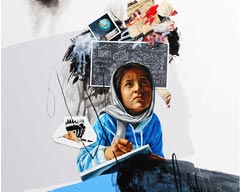 Art Review: The Onrushing 2 at Gallery 6, Islamabad
(December 04, 2017)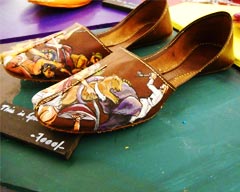 Daachi Arts and Crafts Exhibition 2017
(November 13, 2017)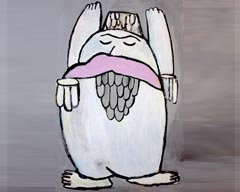 Art Review: 'Loompaland' at Studio Seven, Karachi
(November 09, 2017)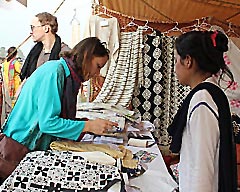 The Behbud Bazaar, Islamabad
(November 07, 2017)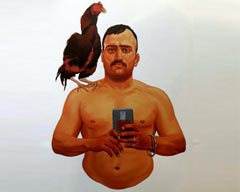 The Karachi Biennale 2017 (KB17)
(October 27, 2017)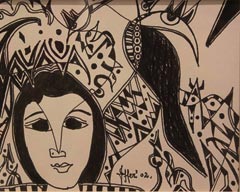 Wahab Jaffer Exhibition Opens at Tanzara Gallery, Islamabad
(October 20, 2017)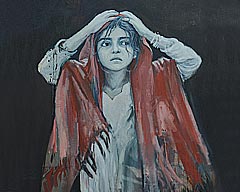 Art Review: Socio-Domestic at O Art Space, Lahore
(October 11, 2017)