A Fashionista in Pakistan
Written by: Zahra Rao
Posted on: August 04, 2015 |

Comments | 中文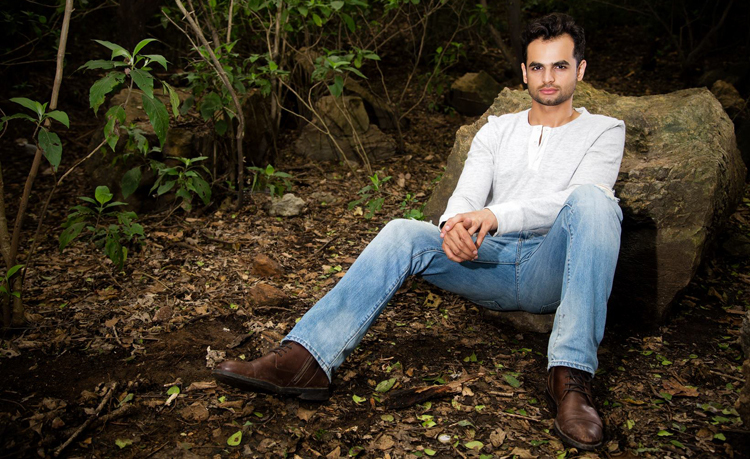 Fashion Blogger Hassan Tariq
"I have to look presentable, that's it", says Hassan Tariq, with a simple shrug of the shoulder.
As I sit across him on a bean bag, I realize that my interviewee isn't the sort of young man who would walk into a room and heads will turn, eyes will stare and all talk will cease. He is the kind of a young man who walks and talks with a certain sophistication that makes him a breath of fresh air.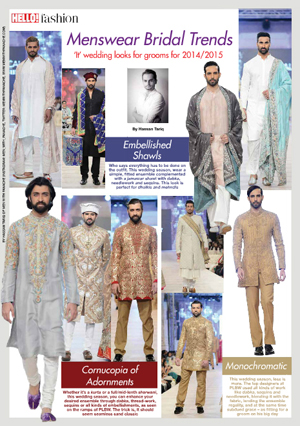 Hassan's feature for a fashion magazine, catering specially to men's Bridal fashion
Born and bred in Islamabad, Hassan Tariq has always had a knack for fashion. He believes that having grown up watching his family celebrate and embrace fashion in their everyday lives, he too came to accept it as a natural part of his life. It was the simple, everyday acts like his grandfather stopping him to fix a slouching jumper he had on, or his mother matching and contrasting colors with great expertise, which instilled a passion for style in him. For his bachelors, Hassan graduated with an honors degree in Economics and minored in History from Queens University, Canada. The multicultural Canadian environment further inculcated an appreciation for diversity within Hassan.
Following undergraduate studies, Hassan pursued work in the development sector, where he catered to social minorities in Canada. Upon his return to Pakistan, Hassan tried his hand at teaching, but came to settle down in advertisement, and is currently working as Associate Creative Manager at Synergy Advertising (Pvt.) Ltd. He is also pursuing an MBA along with his full-time job.
Despite an established career, Hassan felt that he needed an outlet for his interest in fashion, which came about one summer eve, a year and a half ago. "I was sitting in my drawing room and I saw this post online, which contained some interesting pictures. I made a collage out of them and received great feedback when I uploaded it. That was when I thought, why not start my own page online, with regular posts about men's fashion?" He created a logo, and named this creative space 'Men with Panache'. Since then, Hassan has been managing this international blog, which has an overwhelming following of 23,900 on its more than 3,500 posts. He prides his blog for its outstanding quality; although work gets slower given his hectic routine, including his job and the MBA degree, he refuses to sacrifice quality for quantity.
Mr. Tariq's blog post showcasing formal footwear by renowned designer
It was more recently that Hassan felt the need to start a blog that would cater to a more local audience. 'Men with Panache Pakistan' has a budding following, and the quality and variety of the published content shows great promise. Be it an upcoming local model clad in exquisitely colored traditional shalwar kameez, or a foreign icon rocking casual pants and a T-shirt, you will find it all on MWP Pakistan. Hassan's attention to detail adds finesse to the project; in want of educating his audience, he regularly updates his blog with ongoing fashion events, many of which he himself has attended. Trending fashion designers with their new and hip collections have also found space in Hassan's virtual world. The blog is quite refreshing as it shows the Pakistani male in a light quite different from what we are accustomed to seeing; the Pakistani man has been empowered with style and self-awareness, all while dressed in his traditional attire. My favorite post would have to be the one introducing handcrafted khussay by Mohsin Naveed Ranjha as "formal foot wear, fit for a king", for it shows heartfelt appreciation for Pakistan's talented male fashion industry. Not only does MWP Pakistan catapult Pakistani fashion into the next generation, but it also demonstrates that fashion need not be an alien concept for the masses.
What is most inspiring about Hassan, though, is his optimistic take on men's fashion within Pakistan. He describes Pakistan as a blooming country with great demographics and history, which, if leveraged, can really show Pakistan as a progressive, modern country. He believes that "we have the right tools; it's just about having a vision and implementing it". Having ancestral lines going back to both Arabs and Hindus, Hassan is very appreciative of Pakistan's "beautiful, diverse gene pool". "I think we need to play on that, and position ourselves in such a way that it brings out the best of us", he says, his voice full of hope.
Amidst negative stereotypes and generalizations against Pakistan in recent years, upcoming motivated youngsters like Hassan Tariq really do stand tall as a symbol of hope. We need only wait a little longer to see them push Pakistan into the age of tomorrow.
You may also like: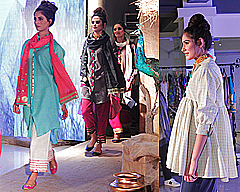 From the Desert to the Ramp: 'Taanka' at PFDC's Fashion Active Show and Exhibition
(November 21, 2016)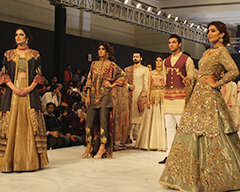 PFDC L'Oreal Bridal Week: Day 2
(September 30, 2016)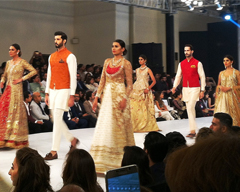 PFDC L'Oreal Bridal Week (PLBW) Kicks Off in Lahore
(September 29, 2016)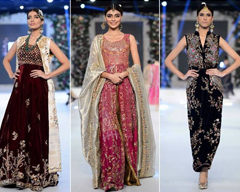 PFDC L'Oréal Bridal Week 2015
(September 22, 2015)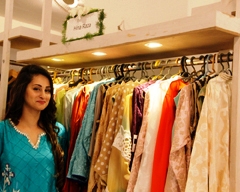 Multi-Designer Eid Exhibition at the Fashion Pakistan Lounge
(July 09, 2015)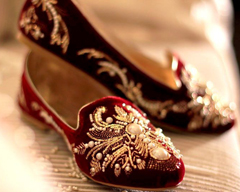 CHAPTER 13: Funky Handcrafted Shoes
(July 08, 2015)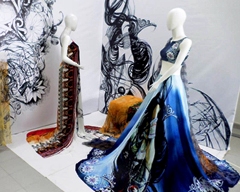 PIFD Thesis Display 2015
(June 16, 2015)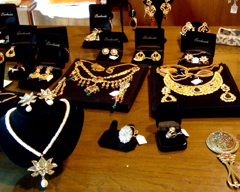 Persian Nights - The Timeless Saga
(June 10, 2015)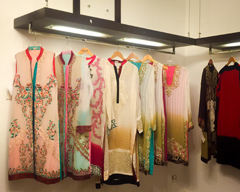 House of Zunn Comes to L'atelier
(May 29, 2015)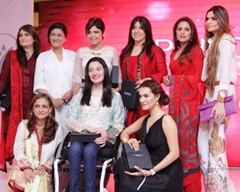 Pond's Miracle Journey 2015 - Redefining Pakistani Women
(May 12, 2015)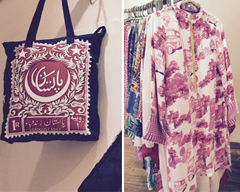 Maheen Khan's Gulabo Fashion Exhibition
(April 20, 2015)

Fashion: Where Traditional Meets Avant-Garde
(July 11, 2012)