Film Review: Arth - The Destination
Written by: Dr Dushka H Saiyid
Posted on: December 22, 2017 |

Comments | 中文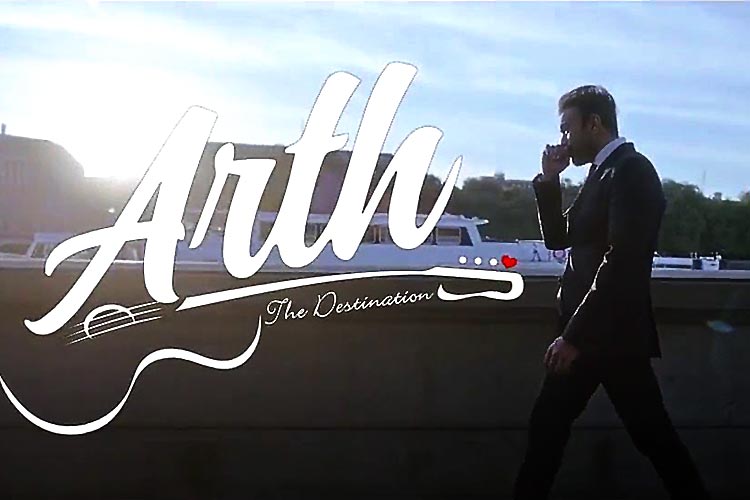 Arth - The Destination
The film opens with the announcement, "Inspired by Mahesh Bhatt". It is actually the Pakistani version of Mahesh Bhatt's 1982 classic by the same name, in which the legendary Shabana Azmi was in the lead role. Mahesh Bhatt had directed and written the screenplay for this semi-autobiographical film, Shaan Shahid has done the same for the Pakistani version of it.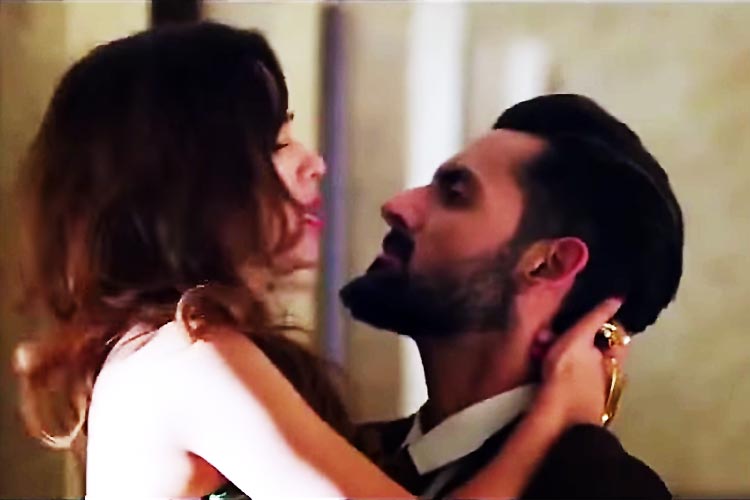 Humaima Malik and Mohib Mirza
The film is shot in the locales of both Lahore and London, and is almost bilingual as the actors switch between Urdu and English with ease, and is accompanied with a good music score by Sahir Ali Bagga to which Rahat Fateh has contributed two superb numbers. Uzma Hassan is a natural as the earnest and unsuspecting wife whose husband is cheating on her. Humaima Malick as the seductive but schizophrenic actor is riveting as a home-breaker, while Mohib Mirza as the struggling but spineless film director fits into his role with aplomb. Those who have seen Humaima Malick in Bol, will be surprised by the versatility of her acting in this role as the proverbial magnetic and destructive femme fatale.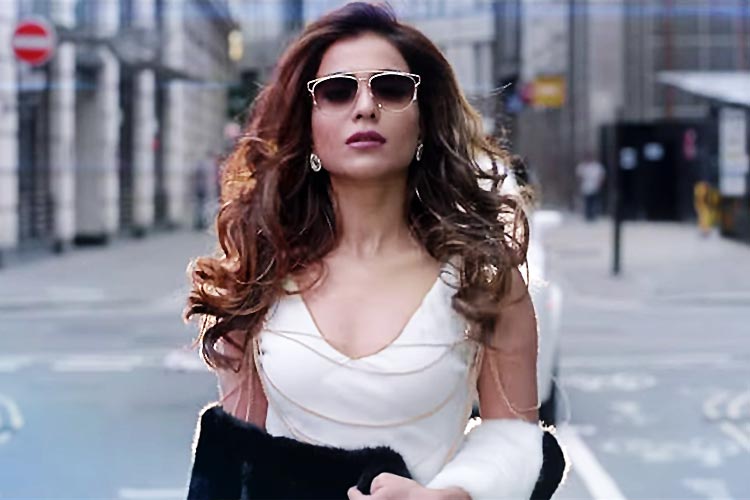 Humaima Malik
Shaan Shahid is in the lead role as the recently divorced singer whose wife has taken him to the cleaners, and who returns to Pakistan from UK after a hiatus of twelve years, hoping to revive his career in music. He has portrayed the role of a musician trying to pick up the pieces of his life, with a great deal of sensitivity. He conveys the gentleness of a man in mid-life trying to cope with the ruthlessly competitive showbiz world of Pakistan. His acting skills are on full display in a role that is a far cry from his familiar macho portrayals in films like Yalghaar, Operation 021 and Waar.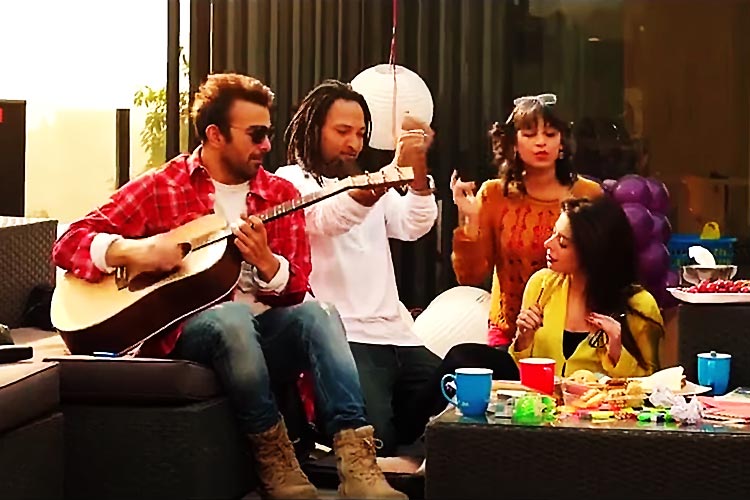 Shaan Shahid (left) and Uzma Hassan (right)
The weakness of the film lies in the direction: too much exaggeration in some scenes. The film opens with the divorce scene, but the portrayal of his wife is almost farcical. In another instance of the same problem, when he announces his love for Uzma, her reaction is unrealistically prolonged in its negative intensity. Like most Pakistani and Indian films, it could have been edited to make it easily half an hour shorter, and still not taken away from its entertainment value.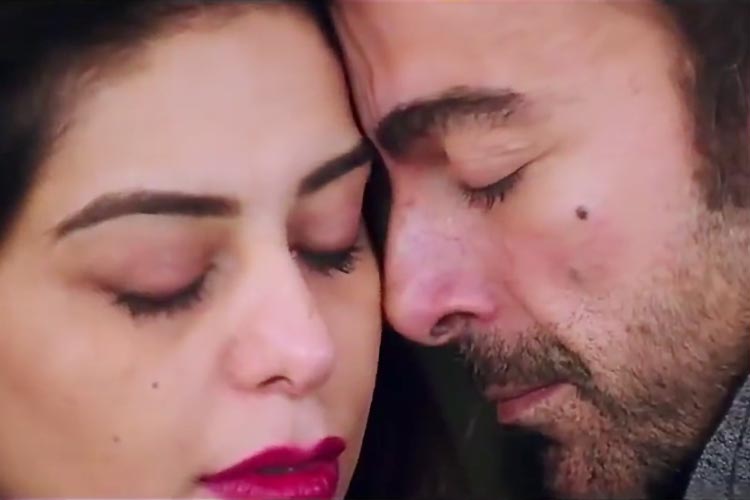 Uzma Hassan and Shaan Shahid
It is a film with an interesting storyline and good acting, but the screenplay and directing leave room for improvement.
You may also like: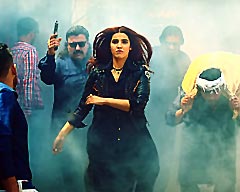 Film Review: Parchi
(January 08, 2018)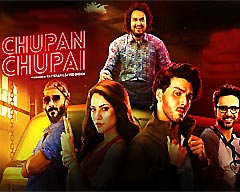 Film Review: Chupan Chupai - A Comedy of Literal Errors
(January 03, 2018)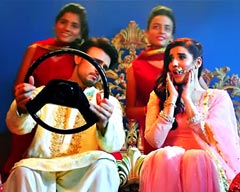 Parchi: Redefining Music Videos
(January 01, 2018)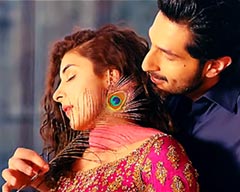 Film Review: Rangreza
(December 26, 2017)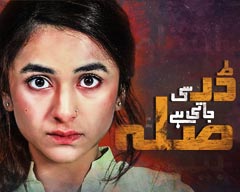 Drama Review: Dar Si Jati Hai Sila
(November 20, 2017)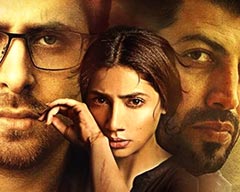 Film Review Verna: hell hath no fury as a woman scorned
(November 19, 2017)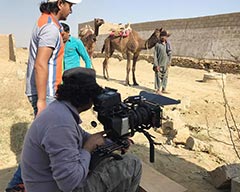 Farhan Alam: Director of 'Saawan', Pakistan's Nomination for the Oscars
(September 28, 2017)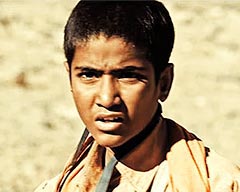 Film Review: Saawan
(September 19, 2017)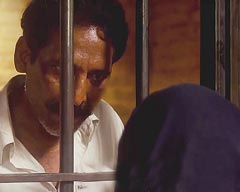 Film Review: My Pure Land
(September 18, 2017)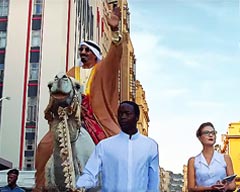 Film Review: Na Maloom Afraad 2 - Forgettable, If Not a Complete Failure
(September 05, 2017)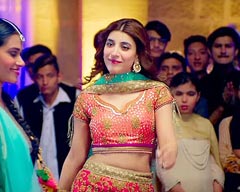 Film Review: Punjab Nahi Jaungi
(September 03, 2017)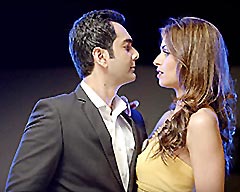 Film Review: 'Chain Aye Na,' - What true love is not!
(August 17, 2017)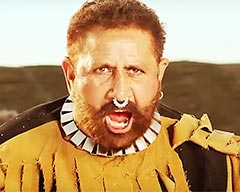 Film Review: Geo Sar Utha Kay
(August 15, 2017)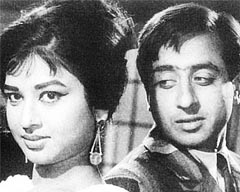 70 Years of Changing Tides in Pakistani Cinema
(August 01, 2017)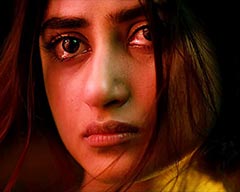 Film Review: Pakistani Actors Shine in 'Mom'
(July 17, 2017)