Film Review: Jeewan Hathi
Written by: Syed Hashir Ali
Posted on: November 07, 2016 |

Comments | 中文

The official poster for 'Jeewan Hathi'
With the release of Jeewan Hathi, the adept duo of Meenu Gaur and Farjad Nabi has once again satisfied the cravings of dark humor enthusiasts in Pakistan. Having previously directed Zinda Bhaag in 2013, which depicted the harsh realities of Pakistan's underclass, Gaur and Nabi have now attempted to portray the underbelly of Pakistani media.
Produced by Shailja Kejriwal and written by Fasih Bari Shah, Jeewan Hathi features a multifaceted cast including Hina Dilpazeer, Naseeruddin Shah, Samiya Mumtaz, Saife Hassan, Adnan Jaffar, Kiran Tabeer and Nazar ul Hassan. The story revolves around Natasha (Hina Dilpazeer), who is a witty TV personality. Unable to handle the pressures of being a morning show host, she quits and starts her own reality show. Natasha and her TV channel are comfortable taking extreme measures in their quest for ratings. Although the film's duration leaves something to be desired at a mere 60 minutes, the makers have still managed to effectively convey their intended message.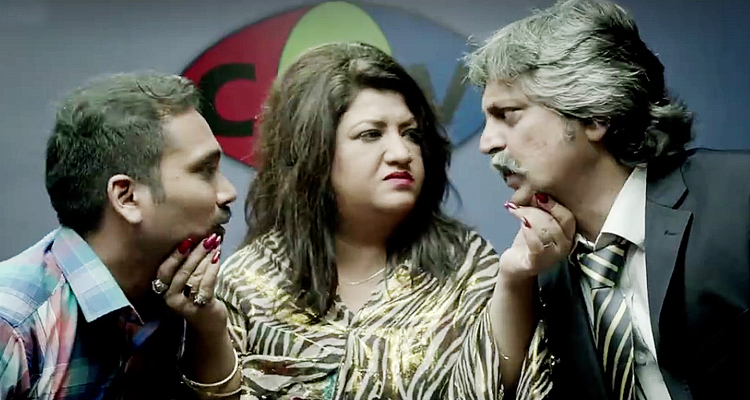 Hina Dilpazeer (centre) as Natasha
Jeewan Hathi unveils the hypocrisy of the mainstream media and the society in general. The initial scenes show the life of an ordinary lower-middle class couple, played by Kiran Tabeer and Nazar ul Hassan. Due to Natasha's desperate attempts to gain ratings for her reality show, the couple, despite having strong chemistry, is soon exposed to a dark secret about themselves and their relationship. As the film progresses, the taboo issues of adultery, child marriage, societal roles enforced on women, terrorism, and corporate hypocrisy are unveiled one after the other. All the while, the script unsparingly mocks the prevalent unethical practices of TV media in the quest for high ratings.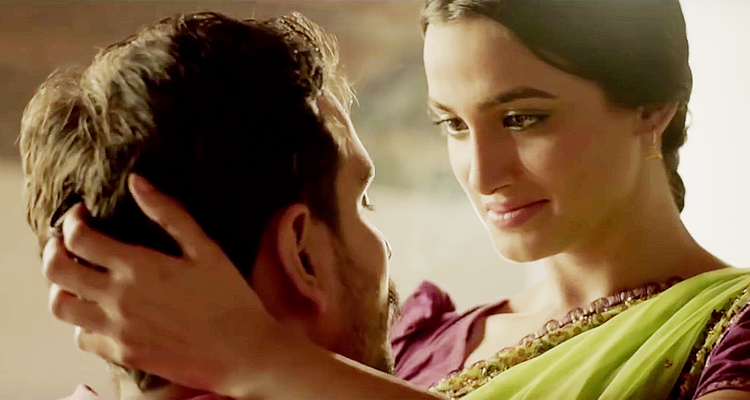 Kiran Tabeer and Nazar ul Hassan as the Pakistani-Indian couple
Hina Dilpazeer's performance was perhaps the most anticipated one. Her character in the film is very different from that in her popular TV drama Bulbulay. Right from the start, she ensures that the audience knows that they are watching Natasha from Jeewan Haathi and not Momo from Bulbulay. Of course, the role of the ever-popular Naseeruddin Shah was also highly anticipated. Although he makes frequent injections of satire and interesting details throughout the film, his screen time remains low.
Naseeruddin Shah
Despite controversies surrounding popular TV show hosts like Aamir Liaquat, Mubashar Lucman, Meher Bukhari and Nadia Khan, it is very rare that a film or drama unveils the darker side of Pakistani media. No one is unaware of the horrendous realities of the industry; however, its depiction in the mainstream remains largely positive. Not surprisingly, the nascent Pakistani cinema hadn't produced anything on the topic either. However, with Jeewan Haathi, Meenu Gaur and Farjad Nabi have dared to take this issue head-on. Amidst the laughter and the comic characters, they have tackled a serious and pertinent theme with poignancy and skill.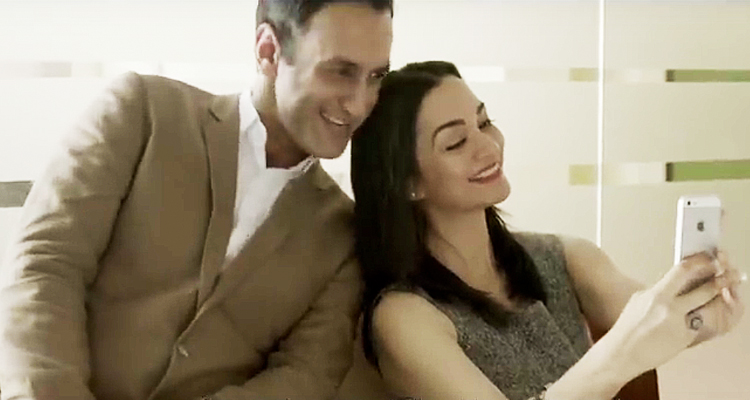 Adnan Jaffar and Samiya Mumtaz
For the casual cinema-goers, Jeewan Hathi does not provide the complete and thoroughly entertaining package that they might be looking for. However, what it does offer is originality, as well as memorable moments of clever ironic humor and satire. The movie begins abruptly, with a song whose tune would appeal to many but whose lyrics would disturb most people. The ending is also quite abrupt, requiring personal deductions about the conclusion. Those anticipating a typical medium-budget Lollywood flick should expect little drama, no action scenes and no item number. However, the more perceptive ones among the audience would realize the important message behind the film and appreciate its novelty.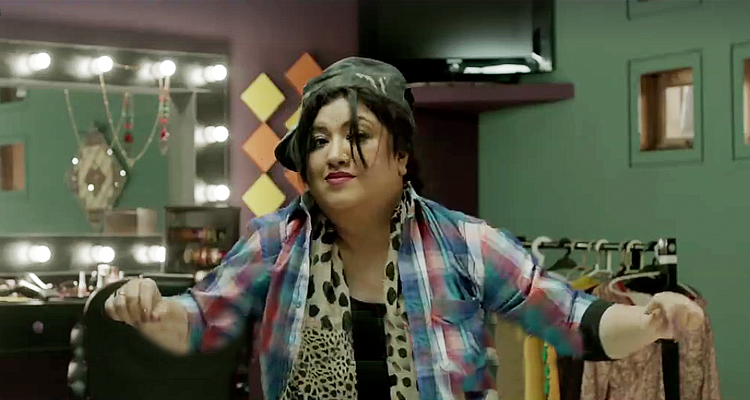 You may also like: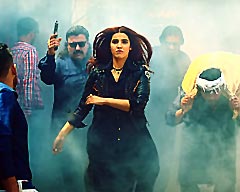 Film Review: Parchi
(January 08, 2018)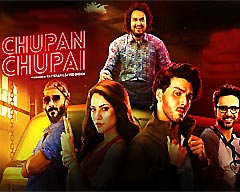 Film Review: Chupan Chupai - A Comedy of Literal Errors
(January 03, 2018)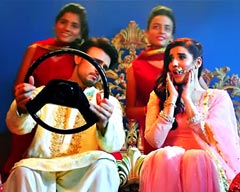 Parchi: Redefining Music Videos
(January 01, 2018)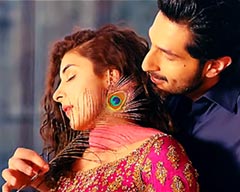 Film Review: Rangreza
(December 26, 2017)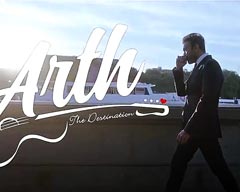 Film Review: Arth - The Destination
(December 22, 2017)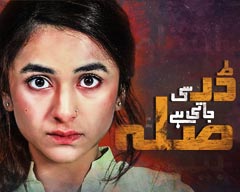 Drama Review: Dar Si Jati Hai Sila
(November 20, 2017)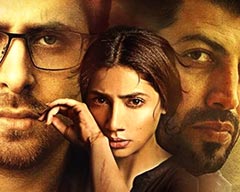 Film Review Verna: hell hath no fury as a woman scorned
(November 19, 2017)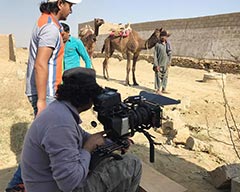 Farhan Alam: Director of 'Saawan', Pakistan's Nomination for the Oscars
(September 28, 2017)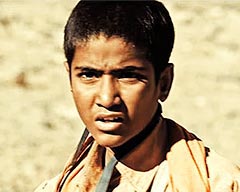 Film Review: Saawan
(September 19, 2017)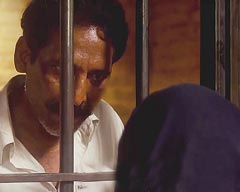 Film Review: My Pure Land
(September 18, 2017)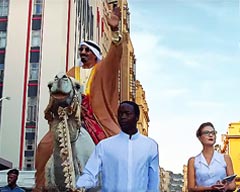 Film Review: Na Maloom Afraad 2 - Forgettable, If Not a Complete Failure
(September 05, 2017)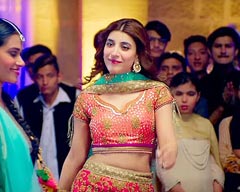 Film Review: Punjab Nahi Jaungi
(September 03, 2017)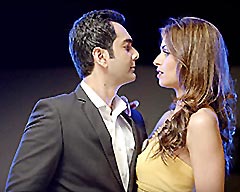 Film Review: 'Chain Aye Na,' - What true love is not!
(August 17, 2017)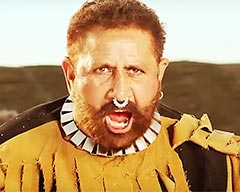 Film Review: Geo Sar Utha Kay
(August 15, 2017)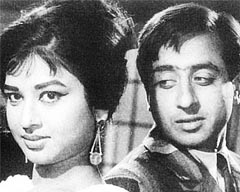 70 Years of Changing Tides in Pakistani Cinema
(August 01, 2017)