Film Review: 'Teri Meri Love Story'
Written by: Syed Hashir Ali
Posted on: September 05, 2016 |

Comments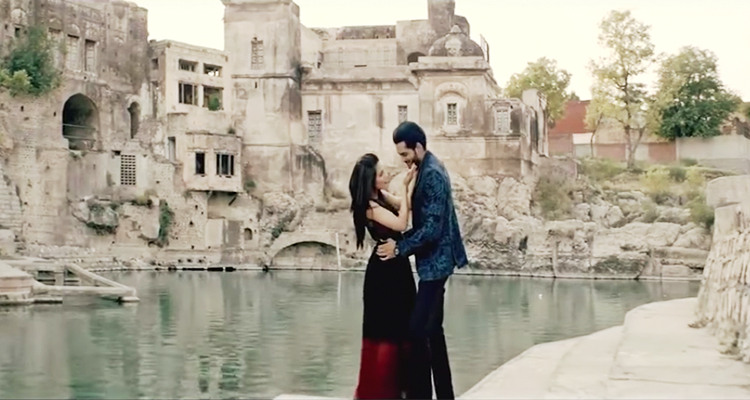 Ushna Shah and Omer Shahzad in 'Teri Meri Love Story'
Teri Meri Love Story is a Pakistani romantic comedy film released on 2nd September 2016, and is Jawad Bashir's second directorial venture (after last year's horror film Maya). The cast includes some renowned actors from the industry including Mohib Mirza, Omar Shahzad, Ushna Shah, Uzma Khan, Mohsin Abbas Haider, Salman Shahid, Laila Zuberi and Ahmed Abdul Rehman.
The film begins with Esha (Ushna Shah), a TV host, who has overwhelming feelings for Ramis (Omar Shahzad), and dreams of marrying him. Esha's friends Sherry (Mohsin Abbas) and Danish (Ahmed Rehman) convey her sentiments to Ramis, who then requests her hand in marriage. The only problem is that Esha's father Rana (Salman Shahid) has given his daughter's hand to his friend's son Nael (Mohib Mirza), who is Esha's childhood friend.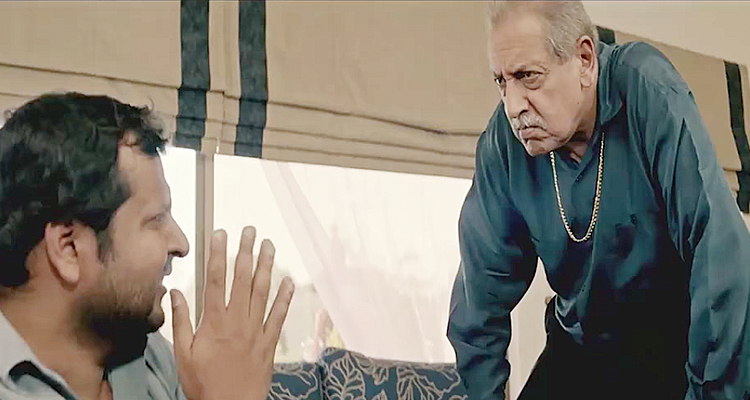 Salman Shahid as Esha's father
There are countless problems with the movie in every facet. For one, the storyline is immature and full of clichés. The target audience seems to be teenagers, but the film lacks character and is unlikely to appeal to any age group. The scriptwriters have tried to fit all Pakistani puns into two hours of footage, giving the film a substandard feel. The only saving grace is a short sequence shot in Naran Valley that shows spectacular views in the background and helps take one's mind off the rest of the film for a while.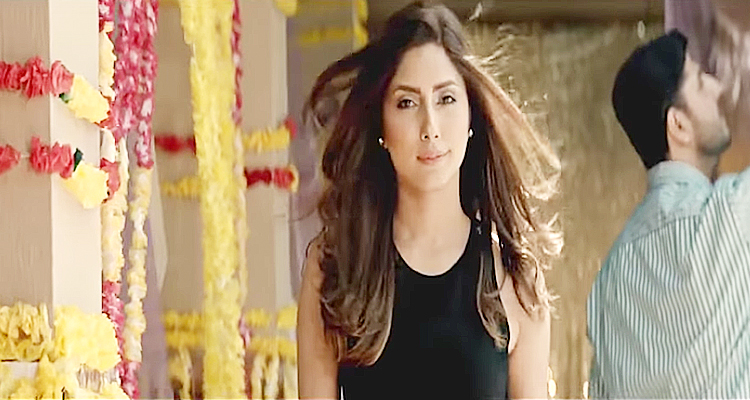 Uzma Khan's role in the film is unneeded
Despite the capable cast, the acting is badly overdone, and the attempt at a wannabe item song fails miserably. The songs keep popping up at random intervals, and the background music eventually starts to become painful. Character development is even worse. Uzma Khan's role has nothing to do with the main plot; she is just a side character whose purpose is to bring in viewers through her steamy scenes. No one emerged as a good actor, except perhaps Mohib Mirza, whose role was somewhat convincing. Omar Shahzad made a decent attempt and put on an entertaining performance in most scenes. However, there was a clear mismatch between his performance and the physical appearance of his character, especially his dressing and haircut.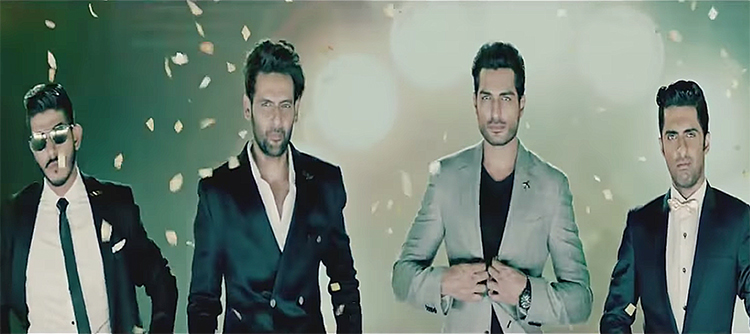 (L-R) Mohsin Abbas Haider, Mohib Mirza, Omer Shahzad and Ahmed Abdul Rehman
Ushna Shah, Mohib Mirza and Omer Shahzad made a fair attempt at the action scenes, but the absence of appropriate choreography and training put their efforts to waste. It was hard to ignore how fake the fighting sequences appeared. There was also constant misrepresentation of the effects of different drugs shown in the movie, which were highly exaggerated.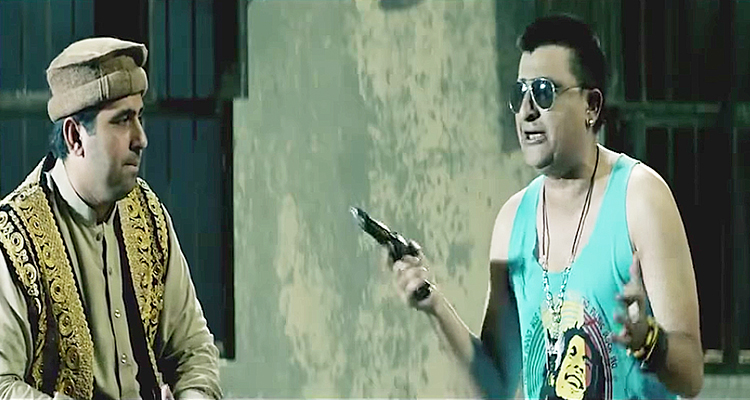 Director Jawad Bashir as seen in the film
In a nutshell, nothing about this film seems original or imaginative. Most of the ideas have been stolen from Bollywood films, but are a lot worse. Unlike the picture painted by director Jawad Bashir prior to the film's release, everything is mediocre at best, be it acting, music, action or script. If such Lollywood flicks continue rolling in, we may have to accept that there is a long way to go before we witness an actual revival of Pakistani cinema.
You may also like: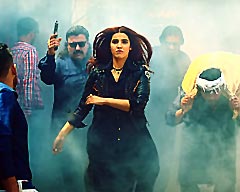 Film Review: Parchi
(January 08, 2018)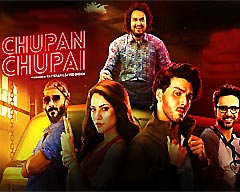 Film Review: Chupan Chupai - A Comedy of Literal Errors
(January 03, 2018)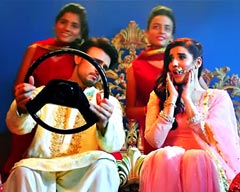 Parchi: Redefining Music Videos
(January 01, 2018)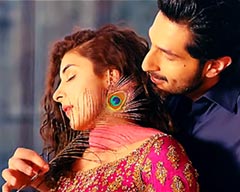 Film Review: Rangreza
(December 26, 2017)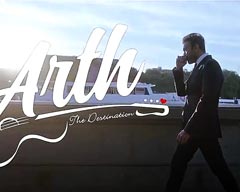 Film Review: Arth - The Destination
(December 22, 2017)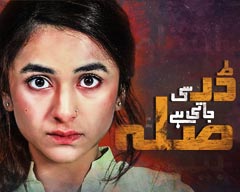 Drama Review: Dar Si Jati Hai Sila
(November 20, 2017)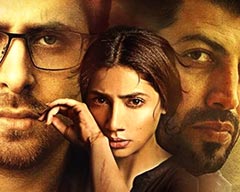 Film Review Verna: hell hath no fury as a woman scorned
(November 19, 2017)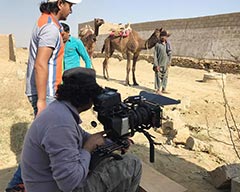 Farhan Alam: Director of 'Saawan', Pakistan's Nomination for the Oscars
(September 28, 2017)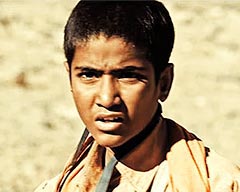 Film Review: Saawan
(September 19, 2017)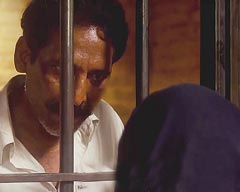 Film Review: My Pure Land
(September 18, 2017)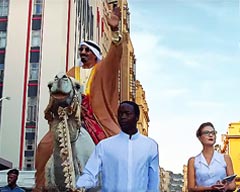 Film Review: Na Maloom Afraad 2 - Forgettable, If Not a Complete Failure
(September 05, 2017)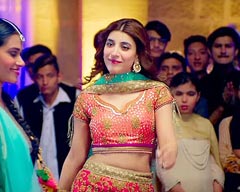 Film Review: Punjab Nahi Jaungi
(September 03, 2017)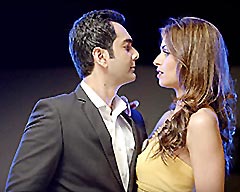 Film Review: 'Chain Aye Na,' - What true love is not!
(August 17, 2017)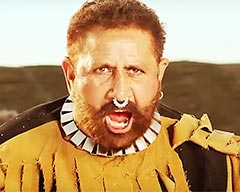 Film Review: Geo Sar Utha Kay
(August 15, 2017)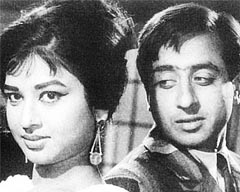 70 Years of Changing Tides in Pakistani Cinema
(August 01, 2017)